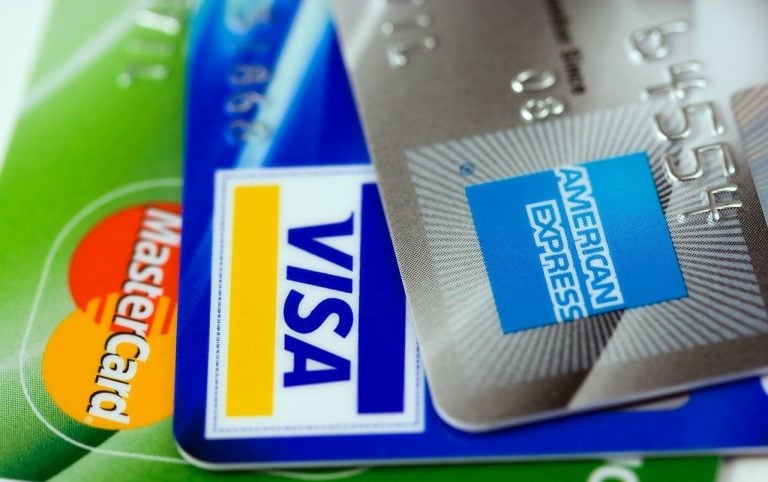 Credit One Bank issues Visa and Mastercard cards and directs its offers to people with bad or no credit record —a segment sometimes ignored by other financial institutions— which makes a great credit-building option.
At present, there are more than 7 million people in the U.S. with the One credit card. Some of the cons include a minimum credit limit of $300 and 5% cashback with reward cards. On the other hand, the high-interest rates could be a deterrent, as well as a variable annual fee that could hit up to $99 depending on your creditworthiness.
The bank automatically reviews accounts for credit line increase possibilities without specifying how long it will take —you may reach customer service for this. If you are punctual when it comes down to payments and don't carry a balance, your chances increase.
Gates Capital Management Reduces Risk After Rare Down Year [Exclusive]
Gates Capital Management's ECF Value Funds have a fantastic track record. The funds (full-name Excess Cash Flow Value Funds), which invest in an event-driven equity and credit strategy, have produced a 12.6% annualised return over the past 26 years. The funds added 7.7% overall in the second half of 2022, outperforming the 3.4% return for Read More
Despite the available credit, the Credit One Bank credit card is an option to build credit that you should always consider. If you are a Credit One card bearer, let's have a look at your payment options.
Online Account Access
To make payments and manage your Credit One Bank card you must go to the bank's website. There, you will be able to get all your credit card information, account details, express payments, and more.
Credit One Bank Credit Card Customer Login
To log in, just go to creditonebank.com and enter your user ID and password. Besides the online banking option, you can reach customer service.
Credit One Customer Service
Bill Pay Phone Number
You can use the Credit One credit card toll-free phone number 877-825-3242. Credit One Bank offers the chance to make phone payments on this line if you're in the U.S. From overseas, you can dial 1-702-405-2042.
You can enter your Credit One Bank card number upon request and follow the prompts to execute the payment. If this proves to be too hard a task, you can reach customer service for help, and a representative will be able to assist you in the process.
Also for any website-related inquiries —in case you're having problems with your online account access, dial 800-797-4299.
Credit One Billing Address
Credit One Bank allows clients to pay by post. Send your to:
Credit One Bank
Payment Services
P.O. Box 60500
City of Industry, CA 91716-0500
If you' questions or problems with your bill, you can post to:
Credit One Bank
P.O. Box 98873
Las Vegas, NV 89193-8873
"Mailing your payment well ahead of your due date could save you from accidentally making a late credit card payment. But if you pay your bill on time but pay less than the minimum amount due, you might still be charged a late fee."
Customer Service Hours
If you want to reach the one credit card customer service the staff is available 24/7!
FAQs
How Do I Pay My Credit One Bill Online?
To pay your One credit card online, "Sign in to your account online and select 'Settings' in the site menu or at the top of most pages. Then, just locate 'Bank Account Information' to get started. You may keep up to four (4) bank accounts on file for paying your Credit One Bank credit card bill online or in the mobile app."
"Late fees. You might be charged a late fee for missing a credit card payment. According to the CFPB, your credit card company can charge a fee the first time you're late. And if you're late a second time within the next six billing cycles, the company can generally charge a higher late fee."
How to Apply for a Credit One Credit Card?
Credit One Bank cards are a good opportunity for people with low credit scores or a not-so-good credit profile. The application process will rely on
"On top of cash back rewards, the Credit One Bank Visa offers more benefits such as $0 fraud liability and a free monthly credit score and credit report through Experian. This is a great resource for those trying to build their credit, since you can keep a close eye on your progress."
Do Credit One Credit Cards Have Routing Numbers?
The One credit card —like any other bank credit card— has no routing numbers. Only banks do. If it comes in handy, the Credit One Bank routing number is 122402133. You can always reach customer service for more information in this regard.
Final Considerations
The One credit card is a solid option for building or rebuilding credit. Credit line increases are subject to automatic review, and like any bank credit card, the one credit card offers you the option to reach customer service to make payments.
Among key perks, you can get "1% cash back on eligible gas, grocery, mobile phone service, internet service, and cable and satellite TV service purchases." It is also "one of the few unsecured cards available for bad credit," and "Includes Visa Traditional benefits, plus the Credit One More Rewards program."