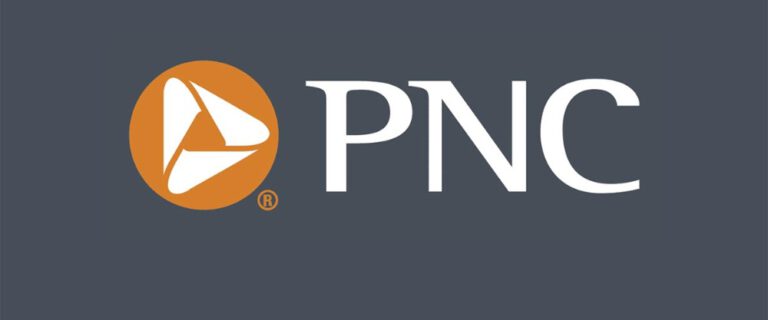 Routing numbers are part of the bank details for every account, including checking and savings accounts. It's important to know the correct routing number associated with your bank for a variety of reasons. For example, you'll need to know your bank's routing number for domestic wire transfers.

In addition to incoming wire transfers, you will also need to know your routing number for your direct deposit information. No two banks have the same routing number, and many banks have more than one ACH routing number. If you don't know the routing number for your financial institution, it's easy to find it. This article will help you find the correct PNC routing number.
What Is a Routing Number?
A routing number is a nine-digit number that identifies a financial institution such as PNC Bank, other banks, and credit unions. The American Bankers Association (ABA) created routing numbers for PNC Bank and other financial institutions to identify them for the purpose of creating check processing endpoints.
Exodus Point Outperforms As Rates Trading Profits Jump [Exclusive]
Michael Gelband's Exodus Point launched in 2018 with $8.5 billion in assets. Expectations were high that the former Millennium Management executive would be able to take the skills he had learned at Izzy Englander's hedge fund and replicate its performance, after a decade of running its fixed income business. The fund looks to be proving Read More
Over the years, the routing numbers created by the American Bankers Association came to be used for a variety of account activities, such as sending money, completing an ACH transfer, making online payments, signing up for direct deposits, completing a wire transfer and more. Here is everything you need to know about routing numbers.
What Are Routing Numbers Used For?
Routing numbers are used for both a checking and savings account. A bank routing number appears on paper checks and is used when someone wants to transfer money to you or for other account activities. You will also use your routing numbers for wire transfers, to make ACH transfers and bill payments, and more.
How Many Digits is PNC Routing Number?
Your PNC Bank routing number and every other bank routing number is nine digits.
Finding Your Routing Number On A Check
The easiest way to find your PNC routing number (or your bank routing number for any other financial institution) is to look at your check. Here are the steps to find your routing number on a check:
1. Look at the bottom of your checks for the account whose routing number you want to find.
2. You will see three sets of numbers.
3. The nine-digit bank routing number is the group of numbers at the far left.
4. The account number is the middle set of numbers, and the third set of numbers is the check number.
If you're looking for your PNC Bank routing numbers, and you don't have checks for the account, there are other ways to find them. For example, you can always call your local PNC Bank branch and ask a customer service representative for your PNC routing number.
If you use online banking on the bank's website or mobile app, you can also find your PNC routing numbers. Some banks place their routing number on their account summary page or account activity page. Others might allow you to find your routing number by clicking on the "Online Statements" link on their website or simply viewing their online statement.
You can find your PNC Bank routing number for deposit accounts by signing on to online banking and then selecting your account. For a Virtual Wallet account, select "Account Activity" and then "Go to the Account and Routing Number."
To find the PNC routing number for other deposit accounts, choose "Show Account & Routing Number." You will have to verify your identity by entering a passcode and following the instructions to view the PNC routing number for your account.
On the PNC app, sign in, choose your account, and then select "Account Actions" followed by "Account and Routing Numbers." Then you will have to verify your identity by entering a passcode to view the PNC routing number for your account.
You can also find your PNC Bank routing number by checking the directory of Federal Reserve banks. All Federal Reserve banks qualify to have routing numbers.
PNC Routing Numbers by State
If your PNC branch is closed for the day and you need to know your routing number right now but don't have access to your mobile banking account or the PNC mobile app, here is a list of all the PNC Bank routing numbers. The bank uses multiple routing numbers for many states covering every local branch. Here's a list to help you find your PNC Bank routing number.
Alabama 43000096
Delaware 31100089
Florida 043002900 and 267084199
Georgia 053100850, 061192630, 043002900, 061119639
Illinois 71921891
Indiana 43000096, 083009060, 083000108, 071921891
Kentucky 83000108
Maryland 54000030
Michigan 41000124
Missouri 71921891
New Jersey 31207607
New York – Call your local branch
North Carolina 43000096
Ohio 042000398, 041000124
Youngstown, Ohio 43000096
Central North Pennsylvania 43000096
Central South Pennsylvania 31312738
Northeast Pennsylvania 31300012
Northwest Pennsylvania 43300738
Philadelphia, Pennsylvania 31000053
Pittsburg, Pennsylvania 43000096
PNC South Carolina 53100850
Virginia 54000030
Washington, D.C. 54000030
West Virginia 271971560
Wisconsin 71921891
PNC routing numbers are attached to accounts based on which local branch they are opened at. For example, Pennsylvania, where PNC Bank originated and where it has made many acquisitions, has the most routing numbers at six. Additionally, Alabama has five routing numbers, while Georgia has four, but PNC South Carolina only has one.
In all, there are now 34 different PNC routing numbers due to the various mergers and acquisitions the bank has made over the years. That means customers who originally opened a PNC account at one of the acquired financial institutions, such as First National Bank & Trust, will find that their routing number became a PNC routing number. Additionally, if you originally opened your account in Ohio and then you move to Indiana, your PNC Bank routing number will not change.
It's also important to realize that the PNC routing number used for incoming wire transfers will be different than the PNC routing number on your account. According to the bank's website, customers should use this PNC routing number for income wire transfers: 043000096.
SWIFT code Vs Routing Number Vs IBAN
Your PNC routing number isn't the only important account number you need to know for your accounts with financial institutions. In some cases, you may also need to know your SWIFT code or IBAN, which are important routing numbers for wire transfers.
The SWIFT code is used for international wire transfers to identify banks around the globe. It consists of eight to 11 characters and is also sometimes referred to as a Bank Identifier Code or BIC. Some banks in other countries may also refer to the SWIFT number as a CHIPS, NCC, BSC or IFSC number.
Account holders use SWIFT codes for international wire transfers, while banks use them to exchange messages. PNC Bank's SWIFT code is PNCCUS33XXX. It contains the bank code, country code, location code and local branch code.
On the other hand, IBANs, or international bank account numbers, are also used for international wire transfers, sometimes in combination with a SWIFT code. An IBAN contains a two-letter country code, a two-digit IBAN checksum, and four digits from the SWIFT code. Next comes up to 35 characters that identify the individual bank account with the local branch.
International transfers require more information than what is needed for a domestic ACH transfer, which is where the IBAN and SWIFT code come in.
FAQs
What Address Do I Use for PNC Bank?
PNC Bank has more than 2,400 locations, so it can be difficult to know which address to use if you need to list the bank's address. PNC's corporate headquarters is located at 222 Delaware Avenue in Wilmington, Delaware.
What Is PNC Bank's Full Name?
The full name of PNC Bank is Pittsburgh National Corporation.
Which Bank Is Better? PNC or Wells Fargo?
New account holders looking at PNC and Wells Fargo as possible options may be wondering which bank is better. Of course, some of this question comes down to personal preference, but there are some things to look at logically. For example, some large national banks tend to pay higher interest rates than others on their deposit accounts, while others may have more locations or more options when it comes to account types. Additionally, one bank may have better customer service than another.
Several years ago, Wells Fargo ranked higher than PNC on MyBankTracker's list, taking the top spot, followed by JPMorgan Chase and Bank of America. PNC earned an honorable mention, but it didn't even crack the top three.
However, as of 2021, PNC has now landed in the top three on MyBankTracker's list of the best traditional banks, trailing only Chase Bank. Wells Fargo didn't make the top three. The website gave PNC's Virtual Wallet Accounts a high ranking because they offer a smarter way to manage money.
These accounts allow customers to divide their account into separate funds for saving, spending and growing. Additionally, the monthly fee is waived for customers who don't make transfers or withdrawals at a bank branch. PNC online banking makes it easy to conduct business without visiting a branch. PNC also received high marks over other banks for its high-yield free checking account and free ATM access worldwide.
How Many Digits Is a PNC Account Number?
A PNC Bank account number has 10 digits. Customers whose PNC Bank account number is fewer than 10 digits will have to insert zeros in the front of the account number to bring the total to 10 digits.
Final Consideration
Knowing your bank's routing number is important because it enables you to do a wide variety of things with your account. In many cases, you might be able to find your ACH routing number on your bank statement, but the easiest place to find it is on your checks if you have any for your account.
However, many people no longer use checks, so in that case, the bank statement is the next logical place to look. If you no longer receive paper statements, log onto your online account and look for the "Print Statement" link.
The routing number for PNC Bank varies by the location where you opened your account originally and will not change if you move to another state. You will need to know your ACH routing number or transit number for a domestic wire transfer, direct deposits, ACH transfers, online bill payments, and more.
Updated on