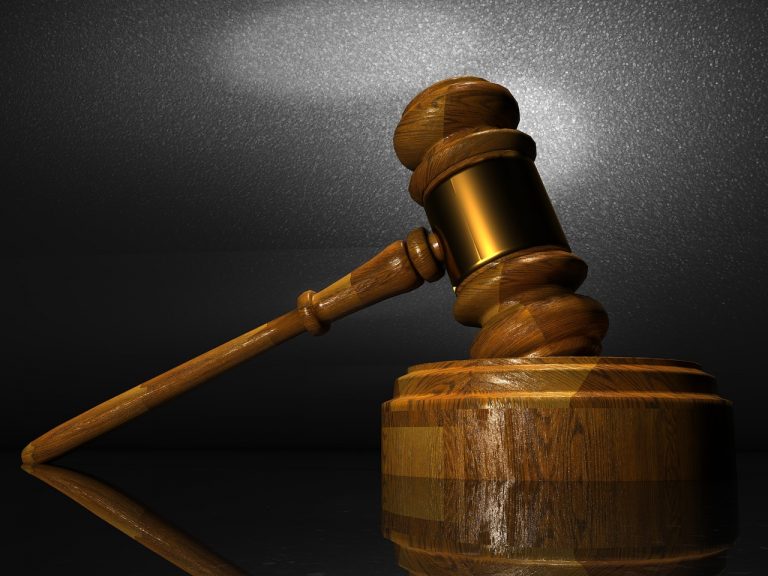 The Other More Important Investigation Of Justin Fairfax; Will It Be Made Public, Or Be Trusted?; Also, His Income Slashed   
WASHINGTON, D.C.  (February 11, 2019) – While virtually all of the attention related to Virginia Lt. Gov. Justin Fairfax has focused on a possible impeachment or other legislative investigation of two allegations of criminal sexual misconduct in his past, Fairfax is already undergoing another investigation which has already probably cost him virtually all of his income, and imperils his ability to continue functioning as a lawyer, or at least as a highly paid lawyer for a biglaw firm, notes public interest law professor John Banzhaf.
Q4 hedge fund letters, conference, scoops etc
Gates Capital Management Reduces Risk After Rare Down Year [Exclusive]
Gates Capital Management's ECF Value Funds have a fantastic track record. The funds (full-name Excess Cash Flow Value Funds), which invest in an event-driven equity and credit strategy, have produced a 12.6% annualised return over the past 26 years. The funds added 7.7% overall in the second half of 2022, outperforming the 3.4% return for Read More
While an adverse finding by a legislative body could cost Fairfax his current governmental position and ruin his political ambitions, the new investigation could have far more serious consequences, says Banzhaf.
As lieutenant governor, a position which has few duties, Fairfax has also served as a partner at Morrison Foerster [MoFo], an international law firm with 16 offices worldwide and over 1000 lawyers.
But the firm now "has retained outside counsel to conduct an investigation. During the investigation, Justin Fairfax has taken a leave of absence from Morrison & Foerster. Justin has agreed to cooperate with the firm's investigation," Larren M. Nashelsky, chairman of the firm, said in a statement.
As a result, it appears that Fairfax has been cut off from his major source of income, just as his needs to retain outside counsel - to defend him not only in formal proceedings, but also in the court of public opinion - are likely to continue to grow.
He earns only $36,321 annually from his governmental position with Virginia, whereas partners at major law firms typically earn hundreds of thousands, if not millions, of dollars annually.
The results of the already ongoing investigation by outside counsel will be even more crucial.
If he is found to be guilty of either or both allegations, he almost certainly would be required to leave the firm, and it would be very unlikely that any other major firm would have him.
If he is found not to committed any criminal sexual assaults, he might remain on as partner (or be transferred discreetly to another position), but in such a situation the demand for the public release of the report of the investigation might well be overwhelming.
Another possibility is that the investigation by outside counsel will be inconclusive; i.e., that he cannot be found to have committed the assaults, or not to have committed the assaults, beyond a reasonable doubt (the criminal standard) or even by a preponderance of evidence (the civil standard).
The effect of such a finding, which is not unlikely given all the circumstances, is even less clear, both to his career as an attorney, and also to his political ambitions.
Still another possible risk is that legal authorities in the jurisdictions in which he is admitted to practice law (Virginia and DC) will be asked to conduct an investigation which might lead to his disbarment.
While it might be unlikely that the Bar authorities would conduct their own fact-finding investigation, and more likely that they would reply upon any investigations conducted by the Virginia legislature and/or by MoFo's outside counsel, the standards they might employ could be different.
JOHN F. BANZHAF III, B.S.E.E., J.D., Sc.D.
Professor of Public Interest Law
George Washington University Law School,
FAMRI Dr. William Cahan Distinguished Professor,
Fellow, World Technology Network,
Founder, Action on Smoking and Health (ASH),
2000 H Street, NW, Wash, DC 20052, USA
(202) 994-7229 // (703) 527-8418
http://banzhaf.net/ jbanzhaf3ATgmail.com  @profbanzhaf