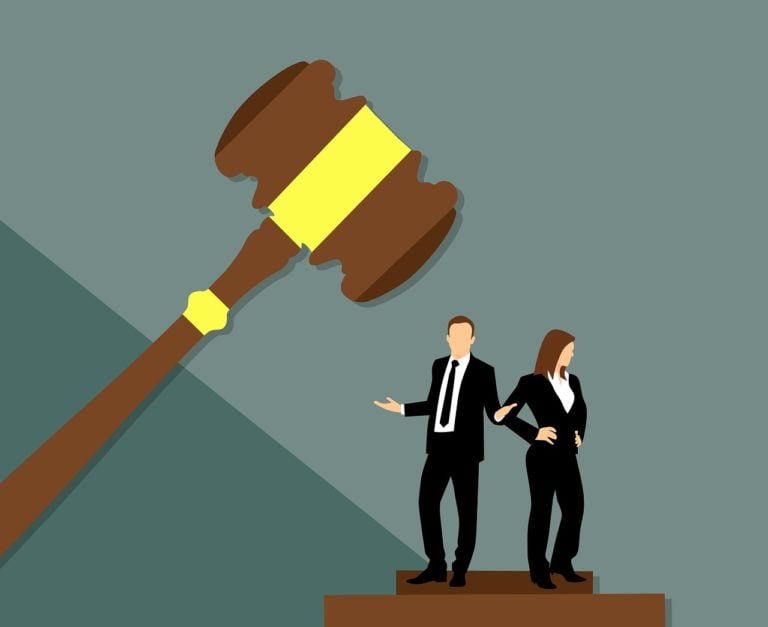 Why the FBI?, and Double Voting; Curiouser in Virginia; FBI Lacks Jurisdiction in lieutenant governor case, and Maybe Newman Could Vote Twice 
WASHINGTON, D.C.  (February 11, 2019) –  There are now several additional complications in Virginia politics, says public interest law professor John Banzhaf, because Lieutenant Governor Justin Fairfax has asked for an investigation by an agency with no jurisdiction, Delegate Patrick Hope will introduce articles of impeachment today although that remedy is apparently reserved for wrongdoings committed while in office, and one legislator may actually get to vote twice.
Q4 hedge fund letters, conference, scoops etc
Gates Capital Management Reduces Risk After Rare Down Year [Exclusive]
Gates Capital Management's ECF Value Funds have a fantastic track record. The funds (full-name Excess Cash Flow Value Funds), which invest in an event-driven equity and credit strategy, have produced a 12.6% annualised return over the past 26 years. The funds added 7.7% overall in the second half of 2022, outperforming the 3.4% return for Read More
Ironically. an impeachment investigation, although apparently not legally warranted, might be the best way to move forward, suggests Banzhaf.
Fairfax has now called for an investigation of allegations that, many years ago, he committed sexual crimes.
But the FBI appears to have no jurisdiction to investigate rapes or other types of sexual assault except perhaps on federal land, nor would any Virginia law enforcement agency have jurisdiction to investigate crimes alleged to have been committed out of state, notes Banzhaf.
While it's true that the FBI did investigate similar allegations made against the Supreme Court nominee Brett Kavanaugh, it was only as part of their traditional role and duty of vetting candidates for high federal office, and then only because the agency was ordered to do so, as part of a political deal, by the President.  None of those factors are present in the Fairfax situation.
Perhaps the best option for moving forward, and for not having important factual issues affecting all Virginia voters tried solely in the court of public opinion, would be for the legislature to move forward to conduct an investigation triggered by the introduction of articles of impeachment, argues Banzhaf.
Although both the text of the Virginia constitution, and precedent regarding impeachment in the federal government, strongly suggest that the remedy of impeachment is reserved for wrongdoings committed while in office, Fairfax - who has repeatedly called for an investigation - may well not object, and such an investigation and hearing would certainly help resolve the disputed versions of what happened.
While the results of an impeachment investigation may not be conclusive, and are likely to be criticized by whatever political party isn't helped by the conclusion, at the very least the principals will be required to relate their respective versions of events under penalty of perjury, and subject to rigorous cross examination.
Such a course of action will demonstrate that, while credible allegations of sexual assault are being taken seriously, they should not be decisive, and that the accused should have a fair opportunity to question the accusations and the accusers before suffering any adverse consequences.
Indeed, many political figures from both parties have insisted that Fairfax is entitled to a hearing or to some other form of due process.
Requiring all parties to present their different versions of events in their own words, and under penalties of perjury, is obviously far preferable, and more likely to lead to a just result, than having dueling carefully-couched statements issued by their respective legal teams, Banzhaf suggests.
Perhaps more importantly, both would also be subject to what is commonly said to be "beyond any doubt the greatest legal engine ever invented for the discovery of truth" - cross examination.
Indeed, notes Banzhaf, courts have frequently held that cross examination is essential in trying to get to the truth in sexual assault cases where there is virtually no evidence beyond the statements of the two participants, and refusals to permit cross examination have been held to amount to a denial of Due Process.
Banzhaf suggests that Fairfax should be entitled to no less, especially because there need be no rush to judgement here since - unlike some other #metoo situations - there is nothing to suggest that Fairfax presents any danger of sexual assault to current employees or anyone else.
But what would happen if Fairfax no longer occupies the office of Lieutenant Governor: if he resigns under pressure, if a Senate impeachment vote ousts him from office, or even if Governor Ralph Northam vacates his office for any reason and Fairfax moves up to become governor?
The Virginia constitution provides that if the office of Lieutenant Governor becomes vacant, the Senate president pro temp - at this time Republican Steve Newman - would "discharge the duties" of the vacated office of the lieutenant governor temporarily.  However, he would not become lieutenant governor, and would retain his Senate seat.
Under this unusual situation, it would appear that he would then be able to cast his vote as a Senator.  Then, if there were a tie vote in the Senate, he could cast a second vote to break the tie in his role of discharging the duties of the lieutenant governor who presides over the Senate.
Still another strange aspect of the current situation in Virginia is that far fewer African Americans than Whites want Northam to step down because of the clearly racist picture which appeared on his yearbook page, and his own admission that he once appeared in blackface.
The difference in those believing he should step down - 48% for Whites, but only 37% among African Americans - appears to be very statistically significant.  But it's strange for two reasons.
The outrage over admissions, by both Northam and Attorney General Mark Herring that they appeared in blackface, was based on arguments that, in view of our country's racial history, any appearance in blackface - even if no insult is intended - is highly derogatory and an outrage to African Americans.
If Whites, according to the poll, seem to be far more outraged - at least in the sense of wanting Northam to step down - than African Americans, it seems to challenge that fundamental assumption.
Moreover, if Northam resigned or is otherwise removed from office, his successor, and the new governor, would be Fairfax, who is an African American.
One might think that African Americans would want someone of their race to assume this very important and influential position, just as African Americans so strongly supported Barack Obama.
But, if this were so, it would seem that they would have still another reason - in addition to the racism issue - to want Northam to resign.
So, as this saga continues to play out, it just gets "curiouser and curiouser," as Alice said in Alice in Wonderland, suggests Banzhaf.
JOHN F. BANZHAF III, B.S.E.E., J.D., Sc.D.
Professor of Public Interest Law
George Washington University Law School,
FAMRI Dr. William Cahan Distinguished Professor,
Fellow, World Technology Network,
Founder, Action on Smoking and Health (ASH),
2000 H Street, NW, Wash, DC 20052, USA
(202) 994-7229 // (703) 527-8418
http://banzhaf.net/ jbanzhaf3ATgmail.com  @profbanzhaf