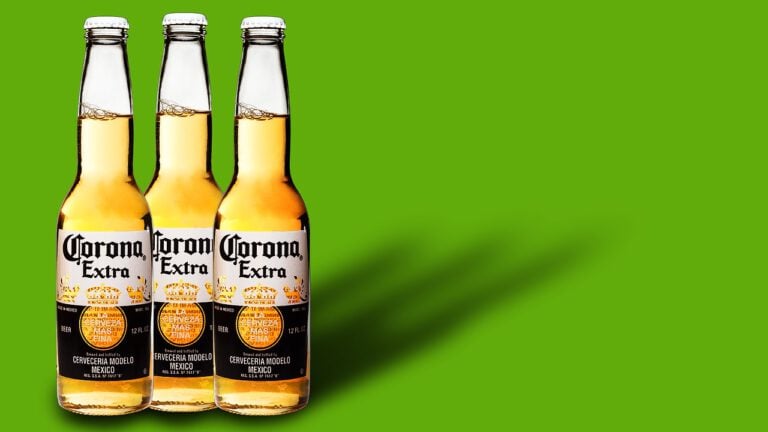 Most people around the world have been hearing about the coronavirus that originated from China, but apparently, some people are hearing things a bit wrong. The search term "Corona beer virus" is trending on Google, according to Google Trends. However, the coronavirus has nothing to do with Corona beer, which is brewed in Mexico.
Google Trends data for "Corona beer virus"
In addition to the term "Corona beer virus," related search terms that are also trending on Google include "beer virus" and "beer coronavirus." The trends demonstrate that a significant number of people around the world are worried that the Mexican beer brand has something to do with the virus that has sickened 6,000 people and killed over 130 people.
Data from Google Trends shows that between Jan. 18 and Jan. 26, searches for the phrase "Corona beer virus" skyrocketed 2,300% around the globe, Business Insider reported. During the same week, Google searches for the phrase "beer virus" surged 744%, while searches for "beer coronavirus" increased 3,233%.
Gates Capital Management Reduces Risk After Rare Down Year [Exclusive]
Gates Capital Management's ECF Value Funds have a fantastic track record. The funds (full-name Excess Cash Flow Value Funds), which invest in an event-driven equity and credit strategy, have produced a 12.6% annualised return over the past 26 years. The funds added 7.7% overall in the second half of 2022, outperforming the 3.4% return for Read More
According to the data, the two countries which are searching for "Corona beer virus" the most are Denmark and Cambodia. Other countries that have been entering the search term include the U.S., Canada, the U.K., Australia, Germany, France, Finland, Japan, Indonesia and India.
Don't drink bleach
While it is rather amusing that so many people are linking the coronavirus to the Mexican beer brand, a more distressing trend is a claim that drinking bleach will cure the illness. The Daily Beast reports that promoters of the QAnon conspiracy theory are urging followers to drink something called "Miracle Mineral Solution" or "MMS." According to the website, fringe groups have long promoted the substance as a miracle cure and preventative for every health problem from cancer to AIDS.
The problem with Miracle Mineral Solution is that it contains bleach, and the Food and Drug Administration has previously warned against drinking it, describing it as a "dangerous bleach" likely to cause "severe vomiting" and "acute liver failure."