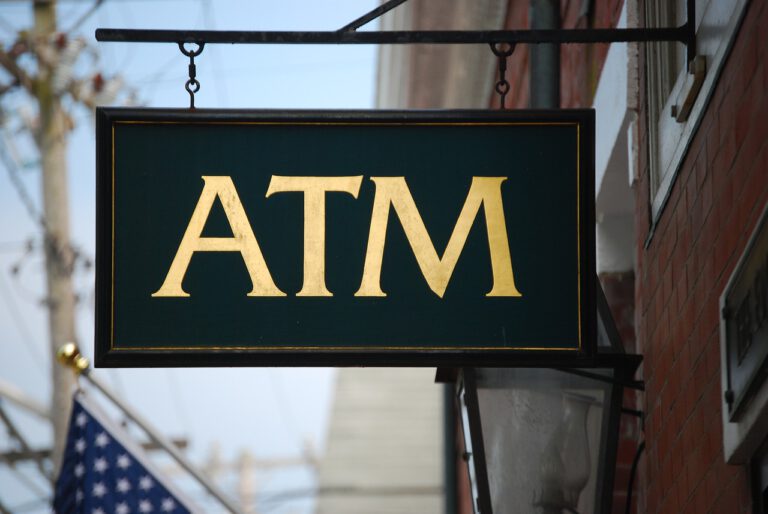 Banking is not always easy. In fact, for many people, it can be a very complicated matter. In addition, we rarely think about the small details of our bank accounts, such as the numbers on our checks, but in case you didn't know, they are essential for the banking system and for any transaction we want to do.
Whenever you make a financial transaction involving a bank –a direct deposit or ordering checks online– you need the bank's routing number. In this article, you will learn what a routing number is, and how to use the Chase –JPMorgan Chase & Co. (NYSE: JPM)– routing number, which is also important if you have a Chase bank account.
What Is a Routing Number?
A routing number is a nine-digit code that helps banks identify financial institutions in the U.S. Also known as an ABA routing number, it is especially important when transferring money overseas. The number guarantees that you are dealing with one of the Federal Reserve banks.
The Odey Special Situations Fund Slides In 2022 But Is Primed For Growth
The Odey Special Situations Fund declined - 0.3% in November, according to a copy of its monthly investor update, which ValueWalk has been able to review. Following this performance, the $94 million fund has returned - 12.4% year-to-date. It remains 2.16% ahead of its benchmark, the MSCI World Index, for the year. In the November Read More
Larger banks have more than one routing number assigned by the American Bank Association, depending on the state of the account holder.
Routing numbers are most often required when ordering checks, paying consumer bills, making direct deposit –such as a payroll check– or paying taxes. Routing numbers on your checks are different from the ones used for domestic and international wire transfers.
Understanding Your Chase Routing Number
Have you ever tried to make an online or phone payment, only to be asked for your Chase routing number and you have no idea where to find it? You know you've written it down somewhere, but you spend the next 10 minutes rummaging through sticky or iPhone notes to no avail?
Without your bank routing number, you can forget about transferring money electronically between financial institutions, or through the Automated Clearing House (ACH) network.
The first four numbers are the Federal Reserve identifiers: the first two indicate the Federal Reserve Bank district of the 12 possible bank locations. The next two identify the district branch –that is, the processing center– assigned to your bank.
The next four numbers identify your bank, while the last digit is calculated using an algorithm, and it validates the authenticity of the previous digits.
How To Find Your Chase Routing Number
The routing number for your Chase account is on every personal check made out to you, on the lower left corner. The routing number is the nine-digit number with the semicolon-looking symbol –it's printed on all checks issued by all banks. The number you see next on the right –bottom center– is your account number.
If you don't have a checkbook, another way to find Chase routing numbers is on the bank's website. You just have to access your account online by entering your username and password. If you've never used your account online, then you may need to sign up first by clicking on "Not Enrolled? Sign Up Now."
Once you have logged on to the Chase Bank online platform, click on "View Statements." Then, click on the account number that appears at the top, after which a PDF file will open where you will find the routing number.
Also, you can access your account through the Chase bank mobile app, then press "Show Details" in "Account Details," and you will be able to see your Chase routing number among other information –such as the account number.
As a last resort, if you don't have a check handy and are unable or unwilling to access the online banking platform, call Chase customer service at 800-935-9935. A bank representative will verify some details to confirm your identity and will tell you what your routing number is.
Chase Routing Numbers By State
Chase routing numbers associated with bank accounts will depend on where they were first opened. In fact, Chase has around 24 different routing numbers, and while it may sound like a lot, this is simply to help keep accounts organized. Here's a list of all Chase Bank routing numbers by state.
| | |
| --- | --- |
| State | Routing Number |
| Arizona | 122100024 |
| California | 322271627 |
| Colorado | 102001017 |
| Connecticut | 21100361 |
| Florida | 267084131 |
| Georgia | 061092387 |
| Idaho | 123271978 |
| Illinois | 71000013 |
| Indiana | 74000010 |
| Kentucky | 083000137 |
| Louisiana | 65400137 |
| Michigan | 72000326 |
| Nevada | 322271627 |
| Nueva Jersey | 21202337 |
| Nueva York – Sur del estado | 21000021 |
| Nueva York – Norte del estado | 22300173 |
| Ohio | 44000037 |
| Oklahoma | 103000648 |
| Oregon | 325070760 |
| Texas | 111000614 |
| Utah | 124001545 |
| Washington | 325070760 |
| Virginia Occidental | 51900366 |
| Wisconsin | 75000019 |
Chase routing number for ACH transfers
ACH stands for Automatic Clearing House, and every bank in the U.S. has its own ACH routing number. Banks and transfer apps like Zelle or Cash App use both the ACH number and the bank account number to identify the exact account payments that should be taken from and sent to. The ACH routing number for Chase Bank is 022300173.
Chase Routing Number for International Wire Transfers
If you want to make an international wire transfer, you will need a specific Chase routing number. In this case, the routing number through Chase Bank is, again, 022300173. This number can be used to receive international wire transfers to your Chase Bank account.
"Find your routing and account number by signing in to chase.com and choosing the last four digits of the account number that appears above your account information."
"You can then choose, 'See full account number' next to your account name and a box will open to display your account and routing number."
FAQs
How many numbers is a Chase account number?
The Chase bank routing number has nine digits, like every other routing number from any bank in the U.S. The caveat here is, a Chase account number has the same number of digits, so this is why it's so important to differentiate one from another and find out your Chase routing number.
How To Find Your Chase Routing Number Online?
A routing number for Chase can be found on the bank's website. You can log in to your online account and click on "View Statements." Then, click on the account number that appears at the top, after which a PDF file will open where you will find the routing number.
You can also find it when accessing your account through the Chase bank mobile app. Once you're in, press "Show Details" in "Account Details," where you'll be able to spot it along with other information.
What is the Chase Domestic Wire Routing Number?
For a domestic wire transfer, you need a specific routing number. In the case of Chase bank, the domestic wire routing number is 021000021.
Which bank routing number is 021000021?
As seen above, the routing number 021000021 is the one you should use for domestic wires on Chase bank.
Final Thoughts
Either for an international wire transfer, direct deposit, or anything relating to financial transactions, you need routing numbers. Although sometimes hard to find –as this is something that people tend to overlook– there are several ways you can find it: online, on a check, or by calling customer service.
Together with the account number and the SWIFT code, routing numbers are part of the banking information you should always keep within reach!