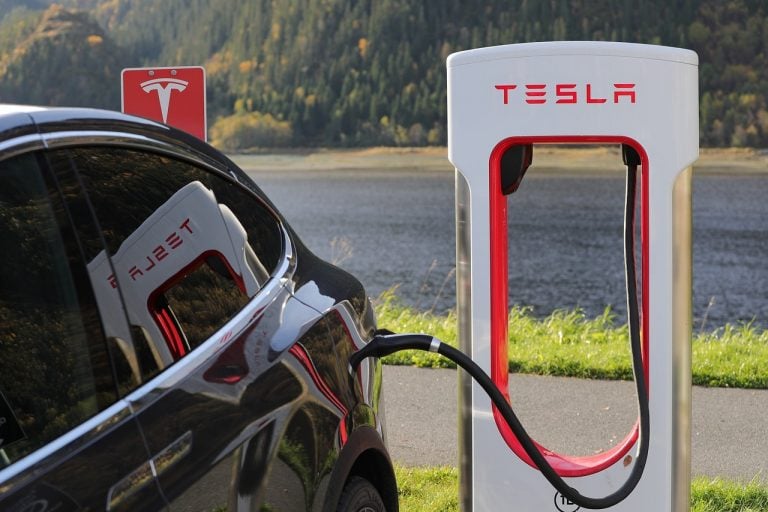 Whitney Tilson's email to investors discussing Prof. Damodaran's reply on Tesla Inc (NASDAQ:TSLA); May Sales Are In (Mostly): Tesla Has 80000 Units Within Sight For Q2; I-PACE comment; more on SolarCity.
1) In a recent email, I wrote:
One of the most famous valuation experts in the world is NYU Stern School of Business Prof. Aswath Damodaran, who today updated his valuation on TSLA. He gives Musk's behavior and the ARK valuation model well-deserved rippings, heaps scorn on Musk's robotaxi promise, and acknowledges that the risk of the stock imploding has gone up, but still calculates its value at $190/share (and bought some today when it dipped below his limit of $180). (He doesn't explain why he's buying a stock this risky at only a 5% discount to his estimate of its value.)
Fund Manager Profile: Kris Sidial Of Tail Risk Fund Ambrus Group
A decade ago, no one talked about tail risk hedge funds, which were a minuscule niche of the market. However, today many large investors, including pension funds and other institutions, have mandates that require the inclusion of tail risk protection. In a recent interview with ValueWalk, Kris Sidial of tail risk fund Ambrus Group, a Read More
Q1 hedge fund letters, conference, scoops etc
My analyst Kevin forwarded my email to Prof. Damodaran and asked him to reply. He did (shared with his permission):
There is a reason that I titled Tesla the corporate teenager. Like teenagers around the world, it will undoubtedly frustrate me by getting in its own way. That said, I am flattered that Whitney forwarded my mail and I do think that the question he raised about why I would buy with a 5% margin of safety is one that I have been asked multiple times over the last 48 hours. I am planning to write a piece on margin of safety and how it is can become an impediment to good investing, if adhered to blindly. Here is an old piece that I plan to build off;
http://aswathdamodaran.blogspot.com/2016/05/dcf-myth-31-margin-of-safety-tool-for.html
Specifically, my margin of safety varies across stocks and across time. It varies across time, as my opportunity set expands and shrinks. Specifically, if I lived in a world where I could invest all my money in stocks with a margin of safety that exceeds 50%, would I? Of course, but I do not. In fact, if am using a margin of safety of 25% and ending up with 50% of my portfolio in cash, that is a clear signal that my margin of safety has become too large. More generally, your margin of safety should depend on:
A. Diversification: The more concentrated your portfolio gets, the greater your margin of safety has to be.
B. Payoff asymmetry: Investments seldom have symmetric payoffs. Specifically, if you have a long right tail on your distribution (the possibility, small though it might be, that your stock could be a ten-bagger), you should settle for a smaller margin of safety. In effect, you have optionality in your investment as your ally.
C. Downside floor: There is a floor on equity value, and it is usually zero. If that floor gets higher, either because there is the possibility of a bailout or because your company has assets that could be valuable to an acquirer, you will settle for a lower margin of safety.
I have in excess of 40 stocks in my portfolio, spread out across sectors and the globe, and I have more in cash than I prefer to have (>20%). I also think that Tesla has a positive tail (see the simulation), partly from the possibility that autonomous cars and partly because there is a chance that it could end up dominating the EV business, and bringing in the possibility of an acquisition floor tilted the balance. Of course, Musk could screw this all up for me tomorrow by doing something outlandish, but that is the danger of living with teenagers.
2) Anton Wahlman just published this article on Tesla's May month sales and outlook for the full June quarter:
May Sales Are In (Mostly): Tesla Has 80000 Units Within Sight For Q2
Summary
We now have most countries reporting May month unit sales. Tesla's sales were likely more than 24,000 for May, up from 20,000 in April.
My model now has June at almost 36,000 for an 80,000 total for Q2. That's below management's guidance of 90,000 to 100,000.
However, it's up from my previous estimate, as well as the 63,019 sold in Q1. So, 80,000 is neither good nor the worst-case scenario either.
The problem here will be in margins: Did Tesla's many price cuts and discounts mean profits were much lower, in order to achieve a 80000 units sales number for Q2?
If so, it would once again prove that Tesla can move units - but only in exchange for a very weak bottom line.
3) A reader also test drove the I-PACE and wrote:
I also test drove it and was unimpressed.
One important omission: in order for the software to be updated, owner must drive back to the dealer and have the dealer install the new version of the software, so the dealer can make some money.
Dealer told me software will be updated EVERY 3 YEARS. Meanwhile, Tesla pushes out new versions with additional features and bug fixes every few weeks.  Tesla's pace of innovation is like that of a Valley based software company opposed to a traditional auto company.
4) Another reader on SolarCity:
Based on very recent information I've received it doesn't appear that Tesla is winding down the solar business.  Rather, the plan appears to be to stabilize and grow the business by dramatically cutting engineering, installation and warranty costs.  This model enables the company to cut retail panel prices by about 30% and compete on price.  This new pricing meaningfully undercuts virtually all competition.  Since the panels have been procured through a new deal with Hanhua I doubt this is about liquidating inventory.   So Tesla is now mainly selling Hanwha 315 watt, black on black (no conductor grid lines) for what some think offers better aesthetics.  This look is what SCTY was after with the Silevo acquisition that turned out to be a total bust. Neither SCTY nor Tesla ever delivered any Silevo panels and shut down production. In my experience, very few customers cared about gridless panels anyway.  The touted production and efficiency advantages  associated with Silevo have been duplicated and surpassed by other manufacturers.
The company is still working out the wrinkles in this new model and is clearly in a relentless expense cutting mode.
I asked: "Any chance this plan will be successful?" He replied:
It will probably get solar business to cash flow positive but fail to move the needle to reverse market share losses.
It's a very different approach.  Go to the Tesla web site and click on Energy.  The model asks a prospective customer to configure a system using a cookie cutter approach that is limited to using groups of 4 panels to configure a system and place a preliminary order online with a refundable $100 deposit.  Classic Tesla - asking for a deposit with a preliminary order.  These "paid" inquiries are followed up by phone by an "Energy Advisor" (quasi sales rep) who works with the customer to refine the system design (which is still limited to groupings of 4 panels that may or may not achieve the desired energy offset), offer a proposal, arrange financing or set up a lease and close the deal.
This is a streamlined approach to selling solar that might work for those customers who are predisposed to or have decided to go solar and appeal  to the DIY home owner.