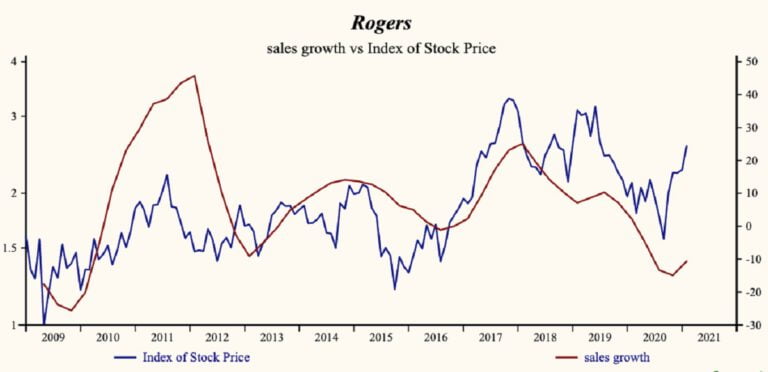 The Broad Market Index was down 0.71% last week and 58% of stocks out-performed the index.

Q4 2020 hedge fund letters, conferences and more
With less than half of US companies reporting their recent SEC financial statement update it is still too early to calculate a broad market average. What we see so far is in the frequency of improvement or how many companies are reporting rising corporate growth across the entire broad market.
13F Roundup: Top Hedge Fund Positions In Q1 2022
Here is our quarterly 13F roundup for high-profile hedge funds. The data is based on filings covering the quarter to the end of March 2022. These statements only provide a snapshot of hedge fund holdings at the end of March. They do not contain any information about when the holdings were bought or sold or Read More
Corporate Growth Is Improving
So far, 41% of companies accounting for 58% of market capital are recording an improvement in sales growth suggesting that we have seen the low point in corporate growth.
The unusually large gap between corporate growth and share prices is now more likely to close because of an improvement in growth rather than a decrease in share prices and the risk of a major market decline is smaller than it has been in recent quarters. Still the bigger risk from all this optimism could be in the gross profit margin.
From the still-small proportion of reporting companies; we see 54% of companies accounting for 43% of market capital are recording a rising gross profit margin. That is opposite to sales growth where the improvement is more common in large companies. For the gross profit margin; the larger proportion of improvement is among smaller companies.
Healthy "Looking" Bottom-Line?
Further evidence that negative-sales-growth companies are achieving margin improvements through aggressive cost cutting and mostly through layoffs. That supports our recent strategy of selecting rising-growth companies when share prices are depressed. It also suggests that there is plenty of room for a market correction when expectations of a strong corporate growth recovery are met with the reality of persistently falling profit margins. Avoid this by only owning shares of improving top-to-bottom fundamentals.
And Then There Is Inflation!
Last week the yield on 90-day treasury bills (often used as a proxy for the zero-risk rate of return) has dropped to a new low. Half of the previous low set in the financial crisis and only slightly above zero. This is the FED as it is desperate to support a post virus economy with lowest short-term interest rates ever.
That is fueling the speculative nature of the markets in recent months. These bouts of hyper-risk taking are accommodated by policy even while the participants are admonished and required to appear before congress.
Finally, Look For Higher Volatility
It all makes for higher market volatility but that can be exploited when using active portfolio management tools to focus on recently improving fundamentals. It also shifts our portfolio focus from exceptional financial attributes companies to recovering companies. Now that sales growth is up more broadly imposed a date constraint on your factor search that produces results since early 2020 which will exclude improving companies with lower sales growth than the portfolio average. Look at Rogers Corporation for a solid recovery pattern.
Rogers Corporation $185.980 Buy This Rich Company Getting Better
Rogers Corporation (NYSE:ROG) has been a profitable company with persistently high cash return on total capital of 12.5% on average over the past 20 years. Over the long term, the shares of Rogers Corporation have declined by 22% relative to the broad market index.
The shares have been highly correlated with trends in Growth Factors. Among dominant factors in the growth group are both the gross profit margin and the EBITDA margin which has been highly correlated with the share price.
Currently, sales growth is negative at -10.7% which is low in the record of Rogers Corporation but higher than last quarter. The shares have been very highly correlated with the direction of sales growth and this sudden reversal is very telling as it shows top-line growth optimism for the first time in 5 years.
Look For Margin Reversals Like This
The company has been recording a sharply rising gross profit margin since it's reversal in early 2020. Gross margin has been 65% correlated with the share price with a five-quarter lead. SG&A expenses are high in the record of the company but rising. That implies that the company may be capable of accelerating EBITD relative to sales with lower costs; but has yet to achieve a cost reduction.
A with the gross margin, the EBITD has been a key forecasting indicator as it has been 74% correlated with the direction of the share price. The recent margin improvements are creating cash from operations (ROI) and supporting free cash flow growth as it remains high in the record of the company.
Growth At A Price
The shares of Rogers have declined by 19% since the June, 2019 high. However, the shares are currently trading at upper-end of the volatility range in a 20-month falling relative share price trend.
Stock price has recently rallied to a new high but despite the extended share price the broad reversal in fundamentals makes Rogers a stock to watch and buy at a bargain.
Investors do not wait. Act now!
With share prices at all-time highs and corporate growth broadly falling, it has never been more important to make active decisions with your investments.
Otos personal AI supports any investment portfolio construction and accommodates the broad range of investing strategies, styles, risk preferences, time horizons and goals.
Otos performs ongoing investment monitoring at the component and portfolio level which ensures that the desired attributes, preferences, and performance are sustained through time.
Using these active strategy elements, Otos has generated premium returns with lower volatility. You also get control and confidence which will be very welcome as we navigate the most uncertain investing environment ever.
Get active now! Otos is welcoming new founding clients and offering an equity interest in the fintech Otos Inc.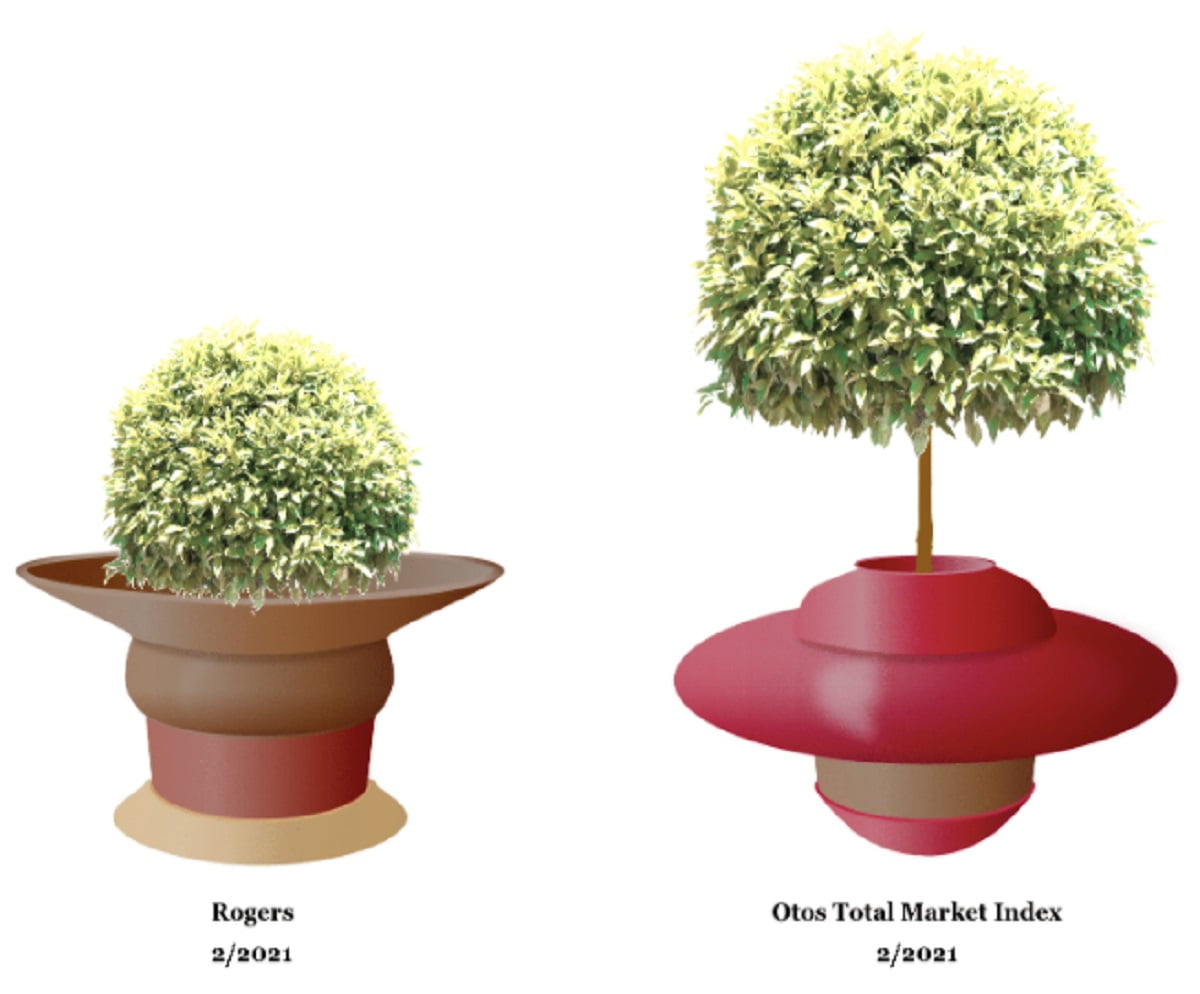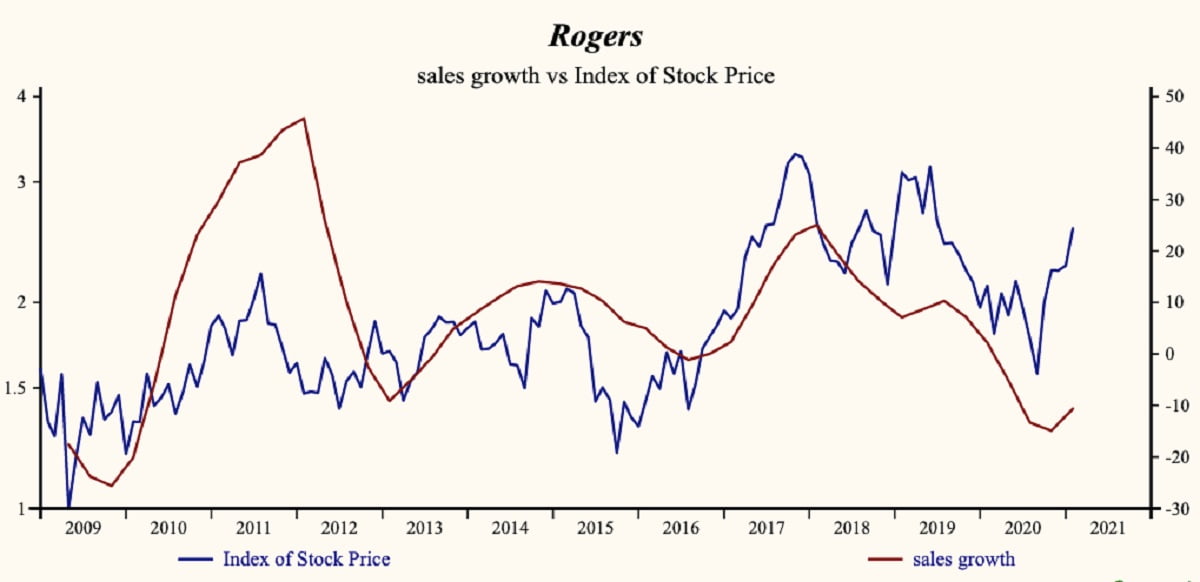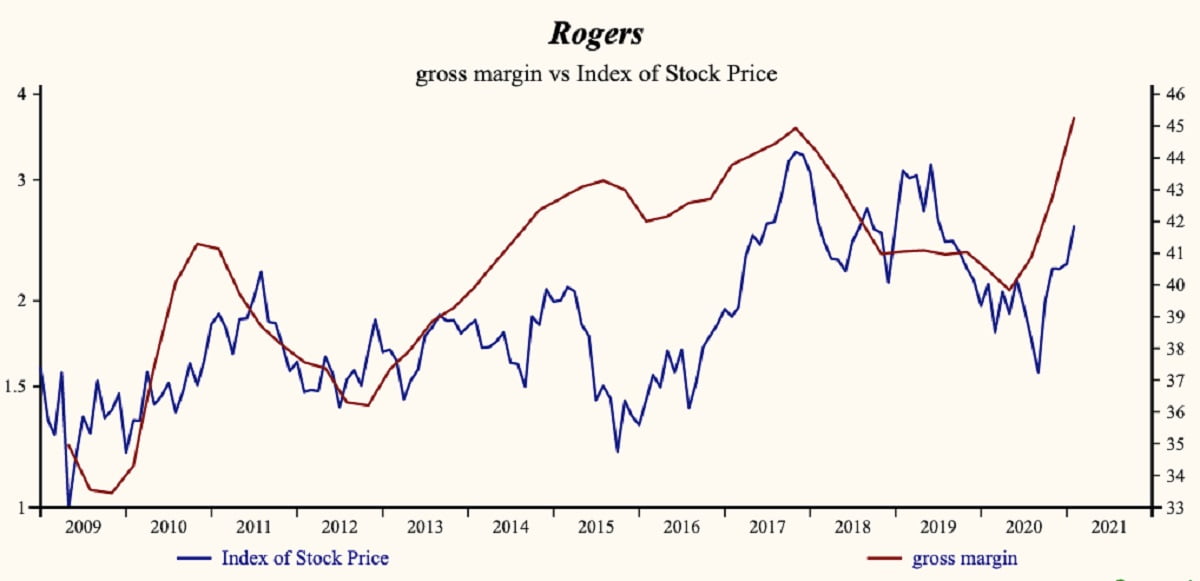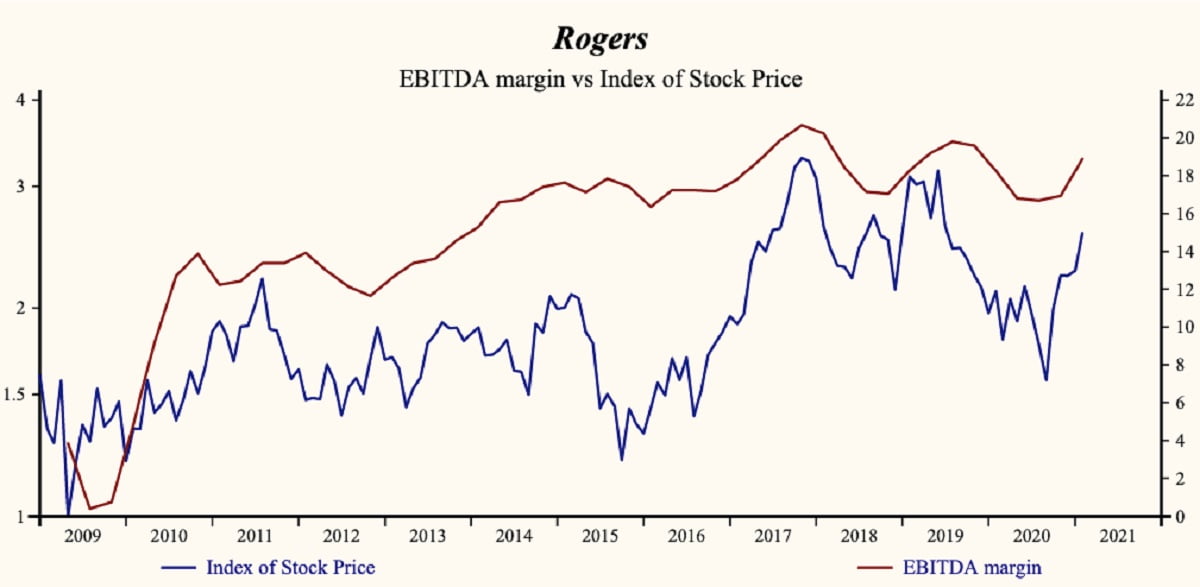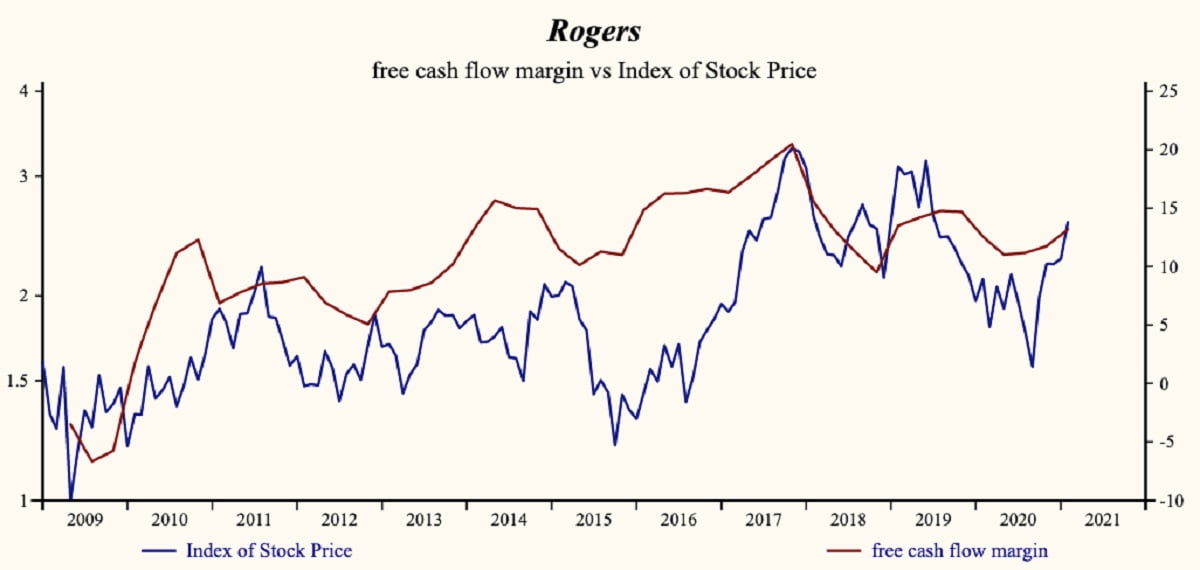 Updated on