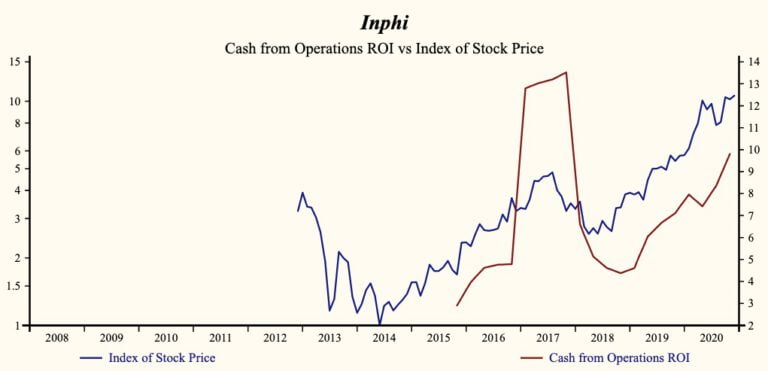 This is the last report on the recently completed third-quarter update. The early financial statements for the fourth quarter are from companies with fiscal quarters ended November. Those financial statements will begin to appear this week.

Q3 2020 hedge fund letters, conferences and more
Starting next week, new company financial statements will begin to reveal how the post-virus world will evolve for investors. With uncertainty now greater than ever it will certainly be a very volatile 2021 but volatility creates opportunity so maintain a good cash position.
How A Weakening PE Market Serves As Another Sign Of A Weakening Economy
Amid the turmoil in the public markets and the staggering macroeconomic environment, it should come as no surprise that the private markets are also struggling. In fact, there are some important links between private equity and the current economic environment. A closer look at PE reveals that the industry often serves as a leading indicator Read More
The Broad Market Index was up 1.25% last week and 47% of stocks out-performed the index. Share prices are now broadly extended with the major indexes at new highs. The gap between corporate growth and share prices has never been wider and growth continues to fall. Share prices are likely to fall so maintain portfolios of companies with superior fundamental attributes.
How to Spot a Winner!
A quality buy pattern requires:
Higher sales growth
Stable & rising gross margin
High & rising cash flow growth
High & flat to falling SG&A and interest costs
Falling inventories & receivables turnover
Inphi Corporation $149.110 BUY This Poor Company Getting Better
Inphi Corporation (NASDAQ:IPHI) has been an unprofitable company with frequently low cash return on total capital of 7.3% on average over the past 6 years. Over the long term the shares of Inphi Corporation have advanced by 753% relative to the broad market index.
The shares have been correlated with trends in Growth Factors. A dominant factor in the growth group is Cash Flow for Operation (ROI) which has been 65% correlated with the share price.
67% Sales Growth Last Quarter
Currently, sales growth is 66.5% which is very high and higher than last quarter. Receivable turnover has remained steady reflecting a strong quality of sales. Comparatively, the Semiconductor Industry capital weighted average sales growth rate is only 5.9%. The proportion of industry market capital accounted for by rising sales growth companies is up to 78.2%, compared to 67.9% last quarter.
The company is recording a high and falling gross profit margin but SG&A expenses are low in the record of the company and falling. SG&A expenses are falling at a more rapid rate than the gross margin thereby producing a rising EBITD margin. The Industry is recording a high and falling gross margin as well but the proportion of total market capital accounted for by rising gross margin companies is up to 68.1% compared to 60.5% last quarter.
Inventory management now becomes key as profit margins are under tremendous scrutiny and pressure. Inventories relative to sales stopped falling last quarter which is not surprising given the continued strong sales growth advance but noteworthy in that it may indicate that products are starting to sit on the shelf.
Sales, General & Administrative (SG&A) expenses are low in the record of the company and keep falling. SG&A expenses are falling at a more rapid rate than the gross margin producing a rising profit margin or EBITDA margin.
As a percentage of sales, free cash flow measures the relationship between cash flow growth and capital expenditures. Capital expenditures have been steadily falling throughout the company's recent history. However, despite a falling gross margin, lower costs are producing an acceleration in the EBITDA profit margin and CFO as well as supporting free cash flow growth.
More recently, the shares of Inphi Corporation have advanced by 287% since the March, 2018 low. The shares are trading at upper-end of the volatility range in a 32-month rising relative share price trend.
The semiconductor solutions industry is booming with extended share prices, merger talks and continued sales growth in difficult times. This provides a good opportunity to buy shares of this evidently accelerating company.
Shift to active management now and maintain a portfolio of companies with high & rising profitability.
The more stable the pot appears, the better the attributes. Green and gold are good. Red is bad and the more intense the red the more urgent the call to action.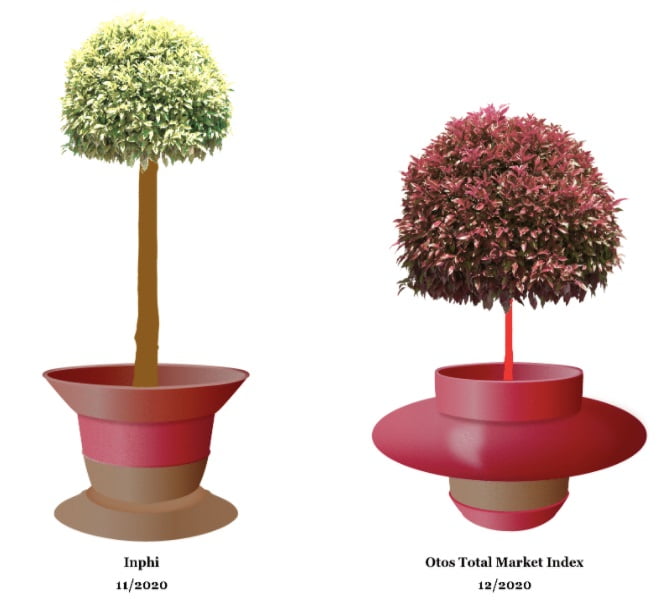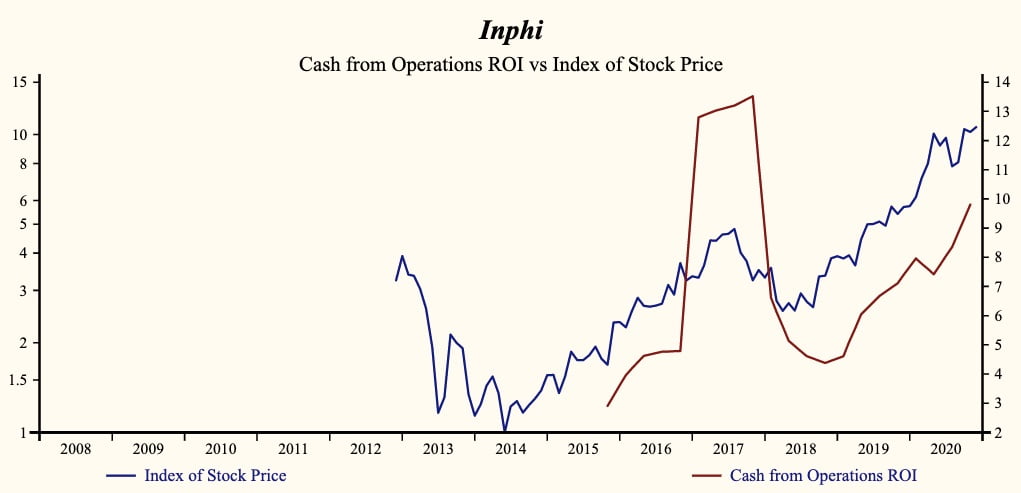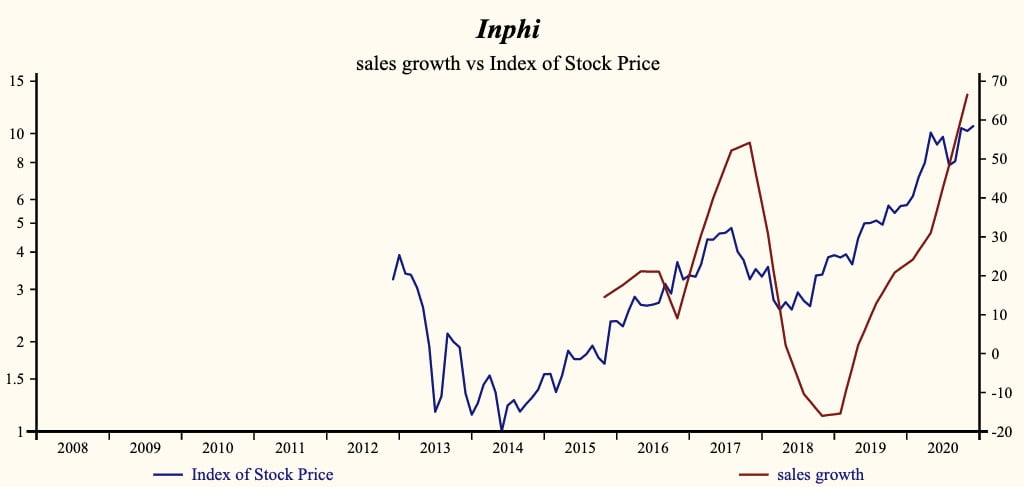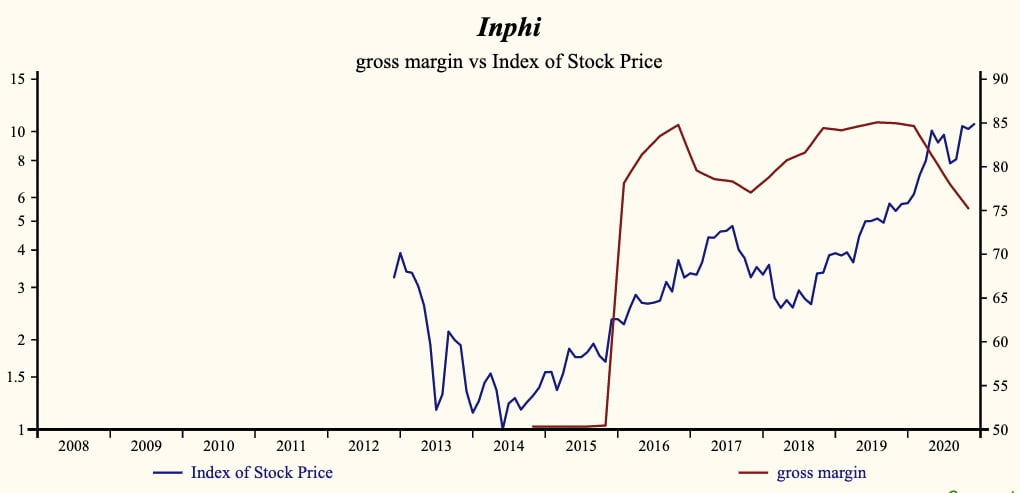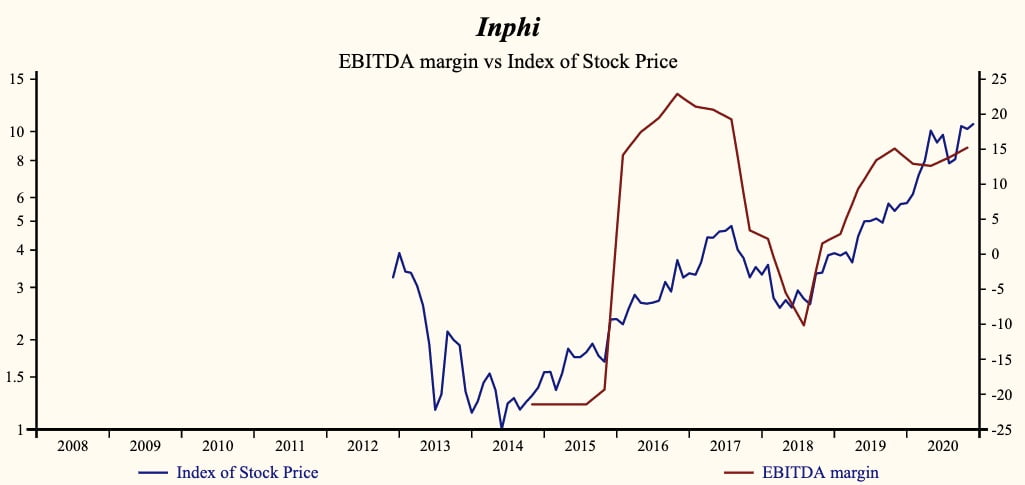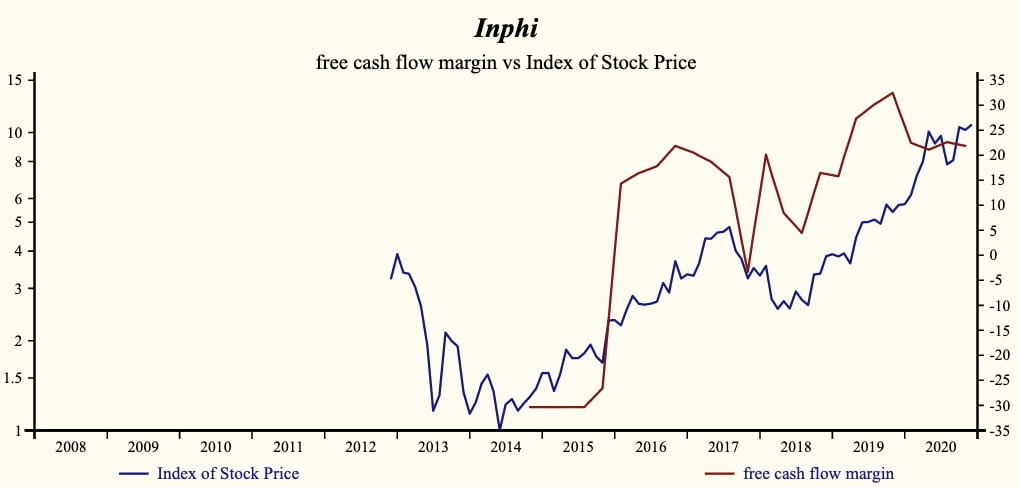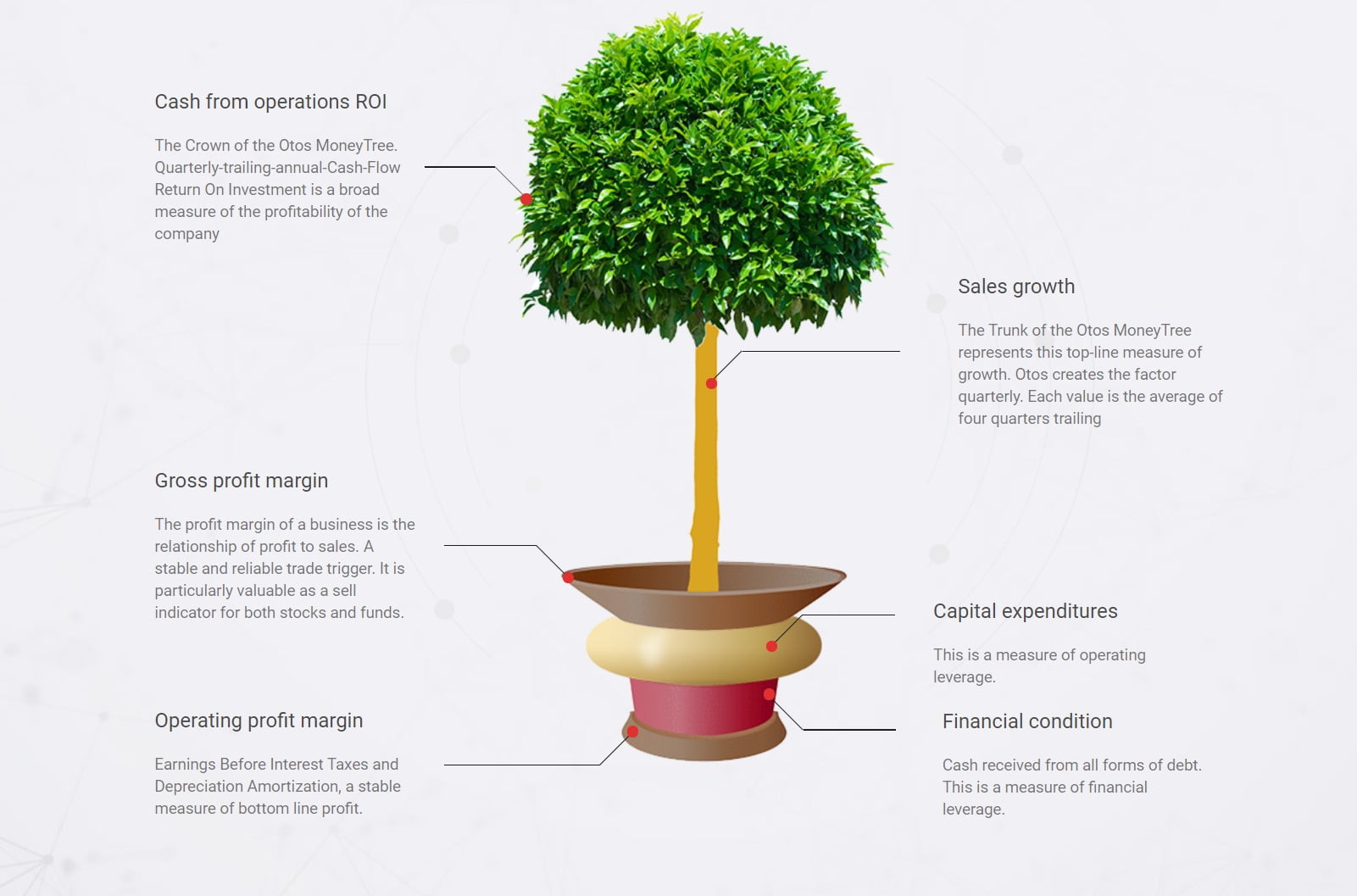 Updated on