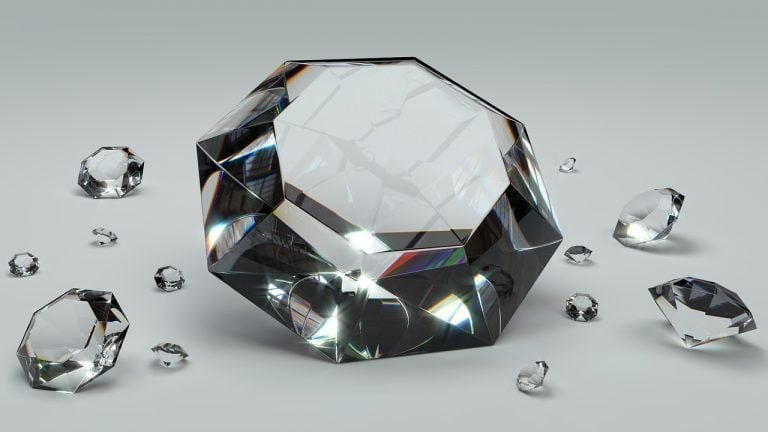 Many people consider diamonds to be a solid investment because their value only increases over time. According to a report by Technavio, the worldwide diamond mining market should see a CAGR (Compound Annual Growth Rate) of nearly 5% between 2020 and 2024.
Q4 2020 hedge fund letters, conferences and more
Market Analysis And Consumer Behavior Are Interrelated Factors:
When starting an online jewelry shop, Israeli Anne Zivi knew she had to keep up with relevant trends. Her job as an influencer with more than 283k followers, TV host for "Israel Bidur" and Channel 13, and presenter for well-known brands such as Sloggi, 69Slam, and Twenty Six means that she is well-aware of what people want at any given time. It is, of course, a part of her job and so she makes sure to stay at the top of her game by knowing what the public wants and what she can do to provide them with their desires. According to Zivi, an analysis of consumer trends, the overall market as well as online consumer trends are key in this industry.
Warren Buffett's Annual Letter: Mistakes, Buybacks and Apple
Warren Buffett published his annual letter to shareholders over the weekend. The annual update, which has become one of the largest events in the calendar for value investors, provided Buffett's views on one of the most turbulent and extraordinary years for the financial markets in recent memory. Q4 2020 hedge fund letters, conferences and more Read More
Fantasy Jewelry is an example of how modern online retailers do just that. By thinking about what is popular, but also timeless, Anne has turned her business into a success with numerous celebrities sporting her goods. This is her take on the current diamond trade and how to make sure that your business remains just that - in business:
According to Anne, "diamonds are still seen as the strongest symbol of love. However, they are not economically feasible for everyone. As such, we have to find new ways of allowing people the chance to show their love with a diamond. There is constant change, and to keep up, we need to change some of our methods so that the symbol of a diamond remains as endurable as ever."
The Online Diamond Trade
Even as 2020 nearly crippled the diamond industry, it seems that there is a new dawn coming. De Beers is preparing for one of the largest rough-diamond sales in three years, and one of its primary competitors, Alrosa, is confident that this recovery isn't short-lived and will continue for some time.
This recovery can be attributed to increased online sales due to lockdown restrictions. Money that used to be spent on luxurious holidays can now be shifted to purchasing the epitome of luxury, a diamond, from the comfort of home. According to Alrosa's Chief of Sales, Evgeny Agureev, online sales have doubled to approximately 20% of the total revenue.
In general, it's been seen that purchasing diamonds online rather than in a retail store tends to work out cheaper. This is because of the nature of the distribution network - online retailers find this process to be much more inexpensive for them.
The growing confidence in e-commerce and the emergence of lab-grown diamonds has a significant impact on the diamond industry. By selling diamonds online, sellers have the ability to get to their target audience in a much more effective manner and they can also reach Millennials and Generation Z, especially as these generations focus on purchasing most of their goods and services online.
Now in 2021, it is expected that $4.8 trillion will be attributed to e-retail sales especially as developing nations open up. Even when clients end up purchasing a product in-store, most often their search has started online. In fact, 63% of shopping started with an online search and 62% of online buyers shop at least once a month.
Through the use of innovative technology, people can now choose their perfect diamonds online by looking at price, cut, color, shape, and carat. Another reason that the online diamond industry has expanded is because of the growing popularity of lab-grown diamonds which have become much more accessible to the general public because of decreased production costs and retail prices.
Why Are Diamonds So Popular?
Statistics released by De Beer estimate that 70% of brides in the United States get a diamond engagement ring, and Japan follows closely with 60% of brides getting diamond engagement rings. As a fairly new market for diamonds, China is catching up with 47% of brides getting a diamond engagement ring. Diamonds have become an essential part of wedding culture - especially in the US.
Diamonds have outperformed gold in recent years:
Anne says that diamonds will remain popular because "they are special, unique, and timeless. They represent a love that is strong and that will always endure. This love does not have to be romantic; you could buy yourself a necklace to remind you to love yourself as fiercely as you love others, a mother could buy earrings to show her daughter that maternal love will never end, or a pendant could show that the love between friends is just as powerful as romantic love."
Final Take
The world is changing, and the way we shop changes with it. Online shopping has never been more popular, especially with the effects of the pandemic taking hold. As such, it is no surprise that the purchase of luxury goods has also moved to the e-commerce industry. With a world of opportunities online, buyers are able to see selections that one single retail store cannot possibly hold on-site.