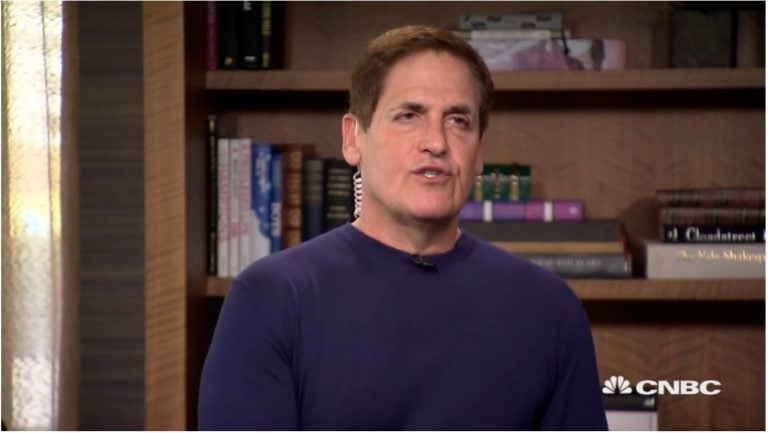 Jealous that Elon Musk will be hosting Saturday Night Live May 8th instead of him, Mark Cuban allegedly pushed his Tesla Model X over a cliff. The car then crashed to the rocky bottom in an anti-climactic puff of smoke. While waiting for an Uber to pick him up, he was heard yelling at the sky, "I'M THE MORE CHARMING ONE AND I EVEN OWN A BASKETBALL TEAM!
Q1 2021 hedge fund letters, conferences and more
Fire Fighters Took 14 Hours To Extinguish Mark Cuban's Tesla
The car did catch fire and took fire fighters over 14 hours to extinguish and 50,000 gallons of water. Cuban's Uber driver related to Stonk Media that he spent the entire drive home muttering, "He buys DOGE, I buy DOGE, he tweets gibberish, I tweet gibberish, I'm a Shark for cryin' out loud, wtf, wtf, wtf!" The unnamed Uber driver claims it was the strangest thing he'd ever seen and at the end of the drive, he heard him on the phone with Jeff Bezos insisting that he let him ride on his rocket ship some time.
Crypto Hedge Fund Three Arrows Blows Up, Others Could Follow
A few years ago, crypto hedge funds were all the rage. As cryptocurrencies rose in value, hundreds of hedge funds specializing in digital assets launched to try and capitalize on investor demand. Some of these funds recorded double-digit gains in 2020 and 2021 as cryptocurrencies surged in value. However, this year, cryptocurrencies have been under Read More
Cuban later changed his Twitter profile to "BasketballSharkKing, The RealDogeFather" and gifted an NFT of the car fire to SNL's Lorne Michaels.
Disclaimer: This is a satirical article.
Article by Austin Millbarge
This post first appeared on The Stonk Market
Disclaimer: This is a satirical article.
Updated on