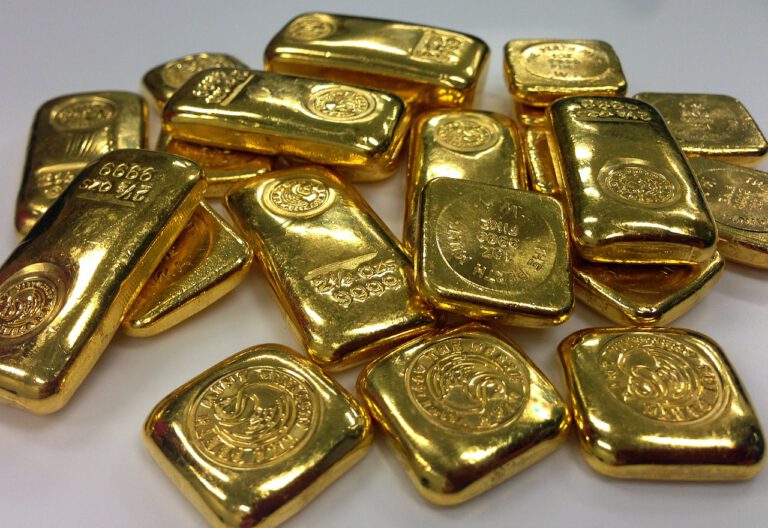 Gold equities are mixed today as the gold price continues to struggle, although it is starting to stabilize as the bond market selloff comes to an end. Gold equities are doing better than the precious metal itself, based on exchange-traded fund flows.

Q4 2020 hedge fund letters, conferences and more
Gold equities are doing a bit better than gold
Last week, the gold price fell by almost 3% to $1,743 an ounce. According to RBC Capital Markets, gold ETFs were hit by sizable outflows amounting to 1.3 million ounces, the highest outflow since March 2020.
How A Weakening PE Market Serves As Another Sign Of A Weakening Economy
Amid the turmoil in the public markets and the staggering macroeconomic environment, it should come as no surprise that the private markets are also struggling. In fact, there are some important links between private equity and the current economic environment. A closer look at PE reveals that the industry often serves as a leading indicator Read More
On the other hand, gold equities ETFs reversed six weeks of outflows and recorded modest inflows of $30 million, according to RBC. Commodity Futures Trading Commission net long gold positions declined a modest 3,000 to 217,000 contracts.
Gold equities fell 4.4% last week, despite the inflows to ETFs holding gold stocks. RBC noted some of the larger declines in gold equities last week, including Eldorado Gold, which fell 13% last week after in-line earnings results and continued to fall today. Osisko Gold Royalties declined 10% last week and remains in the red today. Yamana Gold was down 9% last week, although it's in the green today.
According to RBC, updated short position data showed a larger increase in positions for the VanEck Vectors Gold Miners ETF and the VanEck Vectors Junior Gold Miners ETF. While some gold equities are falling, others are in the green, like Barrick Gold and Wheaton Precious Metals. Kinross Gold was in the red, and Franco Nevada was roughly flat.
Prices stabilizing while stocks mixed
The big problem for the gold market last week was the selloff in the bond market. Edward Moya of OANDA noted that Treasury yields are higher, but the skyrocketing pace appears to be over.
"This week is all about Fed speak and if they can signal a little concern over the impact of higher yields on the recovery, that should give many investors the all-clear sign for scaling back into gold," Moya said in an email. "Gold's rebound is somewhat unimpressive as a broad stock market rally has investors piling back into only stocks."
He added that gold isn't in the clear yet, but the fundamentals seem to be improving. Moya also noted that the U.S. economy is only weeks away from President Joe Biden's massive relief bill, which is expected to be followed by discussions about infrastructure spending, which would provide further stimulus.
The gold price approached $1,759 an ounce today but then reversed course and has been falling since then. The risk-on sentiment is weighing on the yellow metal, as demonstrated by the S&P 500's more than 2% increase.
Updated on