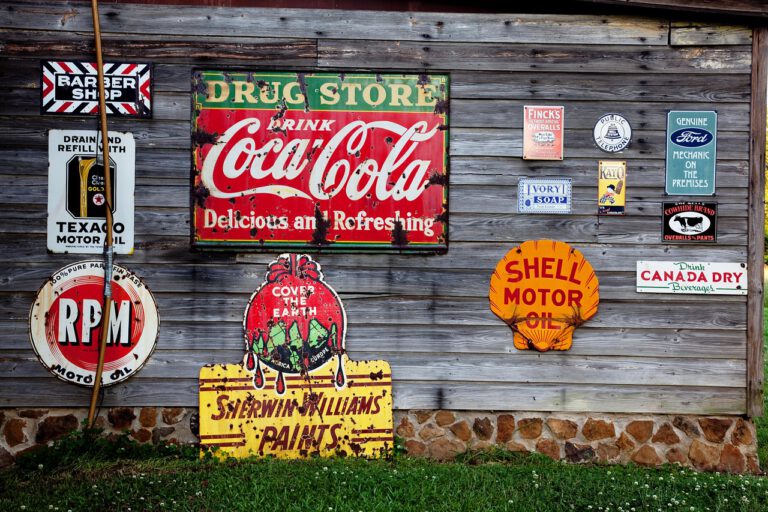 The $72 billion print advertising industry has entirely transformed over the past few decades. Minimalism has replaced fancy designs, and the focus has shifted from the brand to the consumer. Not only that, brands are now putting up QR codes on their ads to bridge the online-offline gap.

Q4 2020 hedge fund letters, conferences and more
So, print advertising techniques that worked a decade ago don't work anymore. Here's how print advertising has changed and how startups and small-midsize businesses (SMBs) can adapt to it.
[Exclusive] ExodusPoint Is In The Green YTD Led By Rates And EM/ Macro Strategies
The ExodusPoint Partners International Fund returned 0.36% for May, bringing its year-to-date return to 3.31% in a year that's been particularly challenging for most hedge funds, pushing many into the red. Macroeconomic factors continued to weigh on the market, resulting in significant intra-month volatility for May, although risk assets generally ended the month flat. Macro Read More
A quick dive into the history
To talk about the future, we need to go back into the past. While the advertising industry has existed since the 15th century, it wasn't until the early 20th century when seeds for modern-day print advertising were planted. The Kodak Story ad was one of the first print advertisements that got wide recognition. In the 1910s, Coca-Cola came up with the "Whenever" print ad.
Since then, print advertising has been revolving around a blend of copy and visuals. Fifty percent visuals and fifty percent text, and you'll have a publish-ready advertisement.
Somewhere in the 1950s, brands adopted an experimental approach. They reduced the body copy size and pushed it towards the bottom, giving more space to visuals.
In the early 21st century, the advertising sector made a massive shift. Brands moved from being flashy and self-centric to minimalistic and customer-centric.
Two decades into the 21st century and the minimalism trend remains to be prevalent. Brands are now focusing on creating experiences that engage their customers emotionally.
The problem with modern-day print advertising
And then, the digital era commenced. Digital marketing and online advertising turned print advertising upside down. Brands started to focus on targeting their customers online. Since then, online internet marketing has been on the rise.
Digital marketing has a significant advantage over print advertising. It enables the user to take action. When you come across a PPC ad online, you can click it and make the purchase. It's interactive, unlike print ads that are only for viewing.
Another drawback of print advertising is the lack of trackability. In online advertising, you can track clicks and conversions your advertisement is driving. This helps you measure the return on investment (ROI) and keep your advertising expenses in check.
Print advertising doesn't come with this luxury. When you put up a banner ad on the city bridge, you can't really determine how many people have viewed it and taken action.
This makes print advertising a wild goose chase, best suited to larger brands that can afford to spend big dollars on advertising without expecting specific returns.
The revolution
Despite the digital marketing boom, print advertising still has its place. The reason? People trust print ads. A Marketing Sherpa report showed that 82% of internet users in the US trust print ads more than digital advertising.
The reason for this shift could be digital saturation. Every brand nowadays has an online presence. Whether a retail store or a SaaS provider, all businesses are promoting themselves online. It has led to an information overload for the consumers, and they're not able to figure out which brand to trust.
On the other hand, only a handful of brands are leveraging print advertising. Coca Cola and Nike are good examples. Not that brands should give up digital advertising, but having a presence offline and online can enhance credibility and user engagement.
How has print advertising changed?
Print advertising has come a long way since its inception. While the premise remains the same – to engage customers and grow business – the tactics have changed, and brands need to keep up.
Here are a few print advertising trends forward-thinking businesses should adopt right away.
1. Simplicity
As discussed, simple and minimalistic advertisements are the norm. However, that doesn't mean you should provide less or incomplete information. Your ads can be a bit longer and have more text.
But ensure that it serves the core purpose of attracting and engaging the customers. Avoid any gimmicks or flashy designs that don't add value.
2. Personalization
Print ads go beyond putting up colossal banners in the city. You can do it on a smaller scale and in a more personalized manner. For example, you can distribute flyers and brochures to your consumers. Similar to using highly personalized emails in digital marketing, sending direct mails is still a viable offline marketing option that you can explore.
3. Hybrid advertising
As mentioned earlier, the lack of user engagement is the biggest drawback of print advertising. People can't interact with them or take any direct action. This makes print advertising a hefty investment with uncertain ROI.
QR codes resolve this hurdle. By including a custom QR code on your print ad, you can integrate your offline and online marketing efforts.
Link the QR code to the product page from where customers can make a purchase. You can also link it to your website, social media profile, promo code, etc. Ensure that you have a clear call to action with the QR code. Your consumers should know what they'll get if they scan it.
Besides, QR codes are trackable. With QR code tracking, you can determine the number of people who've scanned the code and taken action.
4. Branding, colors, and textures
If your customers can't identify you by looking at your ad, you've failed as a brand. When developing a print ad, always keep your branding in mind. This includes using colors, textures, fonts, and visual elements that resonate with your brand.
Strategic branding on your print ads can boost brand awareness and encourage more people to interact with you. It also increases credibility and makes you a trustworthy brand in the eyes of your customers.
Final thoughts
The marketing and advertising industry in itself has revolutionized over the last decade. The biggest visible trend that has emerged is the integration of online and offline advertising.
Now, you can allow your customers to interact with your brand and take action regardless of the medium. This omnichannel approach has revived the print advertising industry and provided businesses with a new advertising roadmap.
Updated on