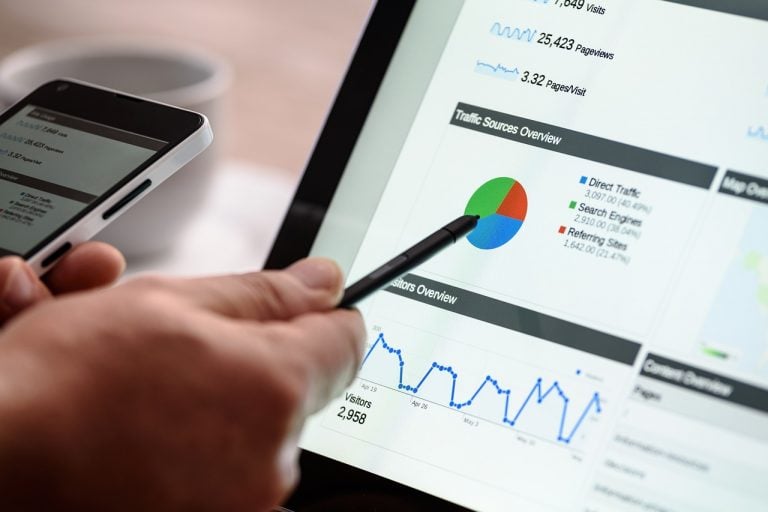 The year 2020 has been an unforgettable year, not just for people but for the stock markets as well. The year started with the pandemic-induced sell off, but ended on a high note. Investors that held on to their nerves turned out to be the winner. The pandemic gave an opportunity to lesser-known stocks to perform at their fullest, and investors were quick to reward their efforts as well. If you also plan to invest in them, then detailed below are the ten best performing stocks of 2020.

Q4 2020 hedge fund letters, conferences and more
Ten Best Performing Stocks Of 2020
We have taken the ten best performing stocks of 2020 from the S&P 500 on the basis of their past 1-year performance. Following are the ten best performing stocks of 2020:
Fund Manager Profile: Zhang Hui Of China's Southern Asset Management
Historically, the Chinese market has been relatively isolated from international investors, but much is changing there now, making China virtually impossible for the diversified investor to ignore. Earlier this year, CNBC pointed to signs that Chinese regulators may start easing up on their scrutiny of companies after months of clamping down on tech firms. That Read More
West Pharmaceutical Services Inc. (WST, 91.28%)
Founded in 1923, it is a leading manufacturer of packaging components and delivery systems for injectable drugs and healthcare goods. The company is headquartered in Exton, Pennsylvania, but serves customers in North and South America, Europe, Asia and Australia. In 2019, the sales of the company were $1.84 billion. Initially, the company manufactured rubber components for packaging injectable drugs.
Cadence Design Systems Inc. (CDNS, 93.33%)
Founded in 1988, it is a computational software company that started as an electronic design automation (EDA) company. Cadence helps electronic system and semiconductor companies to develop innovative end products, such as chips, boards, and intelligent systems for mobile, cloud, data center, automotive, aerospace, IoT, industrial and other fields. It is also among Fortune Magazine's 100 Best Companies to Work For.
ABIOMED Inc. (ABMD, 93.38%)
Founded in 1981, it is a healthcare technology and innovation company. The company develops external and implantable circulatory support devices. ABIOMED is headquartered in Danvers, and has three more offices in Berlin, Aachen and Tokyo. The company reported revenue of $769.4 million and diluted earnings per share of $5.61 for the fiscal year 2019.
Align Technology Inc. (ALGN, 93.86%)
Founded in 1997, the company makes 3D digital scanners and clear aligners for dentistry. Earlier this month, the company announced the establishment of a new global corporate headquarters in Tempe, Arizona. As per the company, its goal is to "help doctors participate in a new and larger market by investing in innovative products and building brands to drive millions more consumers to their practice."
L Brands Inc. (LB, 114.37%)
Founded in 1963, it is a fashion retailer. The company sells lingerie, personal care, beauty products, apparel and accessories under different brands. L Brands owns many popular brands, such as Victoria's Secret, PINK and Bath & Body Works. It operates over 3,000 company-owned specialty stores in several regions, including the U.S., the UK, Greater China, Canada and Ireland. Its products are also available online at www.BathandBodyWorks.com and www.VictoriasSecret.com
PayPal Holdings Inc. (PYPL, 115.99%)
Founded in 1998, it is a technology company focusing on an online payments system. The company is headquartered in San Jose, California, while its international headquarters is in Singapore. PayPal operates as a payment processor for auction sites, online vendors and many other commercial users. Mark Palmer, an analyst at BTIG, recently upgraded the stock from neutral to buy citing traction in the company's cryptocurrency platform.
Freeport-McMoRan Inc. (FCX, 121.64%)
Founded in 1987, it is a leading mining company. It is the world's biggest publicly traded copper producer. FCX is the founding member of ICMM (International Council on Mining and Metals). FCX's stock price has skyrocketed following the rise in gold prices and recovery in copper prices after dropping due to the coronavirus outbreak. The company's stock price dropped between 2017 and 2019 following the drop in its revenues.
NVIDIA Corporation (NVDA, 127.13%)
Founded in 1993, the company makes graphics processing units (GPUs) and systems on chip units (SoCs). NVIDIA serves gaming and professional markets, as well as mobile computing and automotive market. NVIDIA's invention in the GPU field played a significant role in the growth of PC gaming. The company makes Tegra mobile processors for smartphones and tablets. AMD, Intel and Qualcomm are the direct competitors of NVIDIA.
Albemarle Corp. (ALB, 127.65%)
Founded in 1994, it is a fine chemical manufacturing company with leading positions in lithium, bromine and refining catalysts. Albemarle has its headquarters in Charlotte, NC. It is the biggest provider of lithium for electric vehicle batteries. The company is also a major developer of flame retardant chemicals technologies and has production plants in Germany, France, Austria, the UK, Belgium, China, the U.S. and the Netherlands.
Etsy Inc. (ETSY, 289%)
Founded in 2000, it is a U.S. e-commerce website dealing in handmade or vintage items and craft supplies, including jewelry, bags, clothing, home décor, furniture, toys, art and more. The company, which is headquartered in Brooklyn, has 9 offices globally and has more than 800 full-time employees. Etsy boasts of 35.8 million active buyers and 2 million active sellers. As per the company, its mission is to "Keep Commerce Human."
Updated on