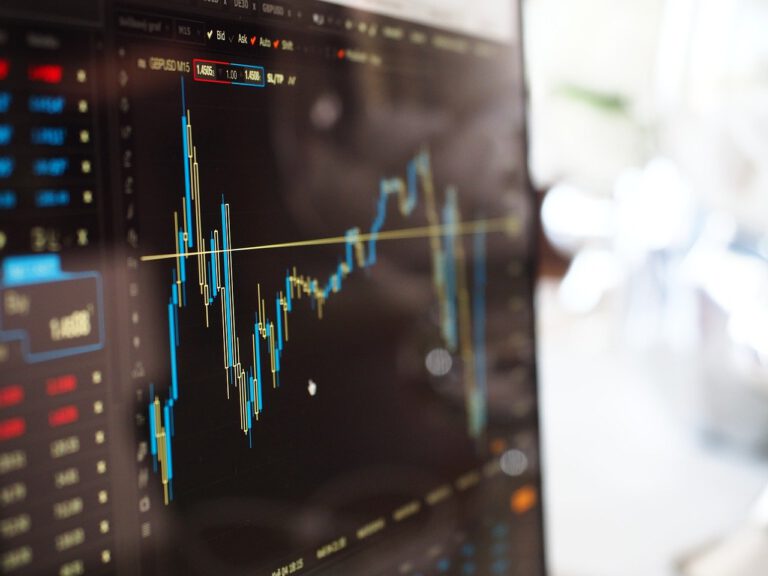 In his Daily Market Notes report to investors, while commenting on earnings disappointments, Louis Navellier wrote:
Q3 2021 hedge fund letters, conferences and more
Gates Capital Management Reduces Risk After Rare Down Year [Exclusive]
Gates Capital Management's ECF Value Funds have a fantastic track record. The funds (full-name Excess Cash Flow Value Funds), which invest in an event-driven equity and credit strategy, have produced a 12.6% annualised return over the past 26 years. The funds added 7.7% overall in the second half of 2022, outperforming the 3.4% return for Read More
Earnings Disappointments
Disappointing Apple Inc (NASDAQ:AAPL) and Amazon.com, Inc. (NASDAQ:AMZN) results last night has pulled the tide back slightly from a very bullish month. These are very big names to go red during a bullish run.  Underneath most it are logistics problems, not a lack of demand.
At the same time, concerns about China seem to be fading which has the potential to be a much bigger problem than earnings disappointments. There are plenty of winners to take the lead from any that stumble. Microsoft has quietly become the most valuable listed company by 2% over Apple.
Energy companies' earnings have been strong, crypto is grinding higher, and Biden's $1.75 trillion proposal marches forward. The overall market seasonal strength is lifting the market out of the opening Index losses and will most likely end the day in the green.
The European Central Bank (ECB) met on Thursday and endlessly debated inflation, which is running at a 4.1% annual pace in the eurozone.  However, the ECB has no intention of curtailing its negative interest rate policy and is not specific on exactly how much it is willing to curtail quantitative easing.  Due to softening economic growth, the ECB does not want to "tap the brakes" and will continue its easy-money policies.  I should add that I expect that the Fed will be much more transparent at its Federal Open Market Committee (FOMC) meeting next week.
The G20 meeting is in Rome this weekend.  Russia President Vladimir Putin, Chinese President Xi, and Japan Prime Minister Fumio Kishida will all be absent.  Chinese President Xi and Japan Prime Minister Kishida will be participating via video.  The fact that Chinese President Xi will not be there in person is signaling that China's domestic problems are very serious as well as China does not like to be criticized by other nations.
Ununified Carbon Goals
The G20 meeting will be followed by the COP26 climate summit in Scotland, where China and Russia do not want to attend, since they do not want to comply with the climate summit's carbon emission goals.  Both China and India refuse to phase out utilizing coal for generating electricity, so I suspect that the world's carbon emission goals may have to be extended.  The bottom line is the world is not unified on climate emissions.
Biden's New Plan
Speaking of unified, President Joe Biden on Thursday thought he had the framework on a new spending plan for infrastructure and social priorities.  However, this new spending also came with new taxes on folks earning over $10 million after the calls for a billionaire tax failed.  Trust me, if Congress cannot tax billionaires, they will likely fail on taxing many small and medium-sized businesses that earn over $10 million.  As a result, I expect that the proposed spending plan for infrastructure and social priorities will fail over raising taxes in a softening economic environment.
On Thursday, the Commerce Department's announced its preliminary estimate for third-quarter GDP growth was an annual pace of 2%.  In conjunction with this preliminary GDP estimate, the Commerce Department said that consumer spending grew at only a 1.6% annual pace in the third quarter, down from a robust 12% annual pace in the second quarter.  The Commerce Department blamed the Covid-19 Delta variant, the port bottlenecks, and supply chain glitches (e.g., semiconductor shortages) for the abrupt deceleration in U.S. economic growth.  It is important to note that the third-quarter GDP estimate will continue to be revised since all the details like trade deficit data are not finalized for September.
Heard & Notable:
Americans' biggest fear is "corruption of government officials" for the 5th year in a row, with 79.6 percent of respondents saying the prospect made them afraid. The fear of "people I love dying" understandably rose from rank 5 in 2019 to rank 2 in 2020/2021, with 58.5% of people citing it. Source: Statista