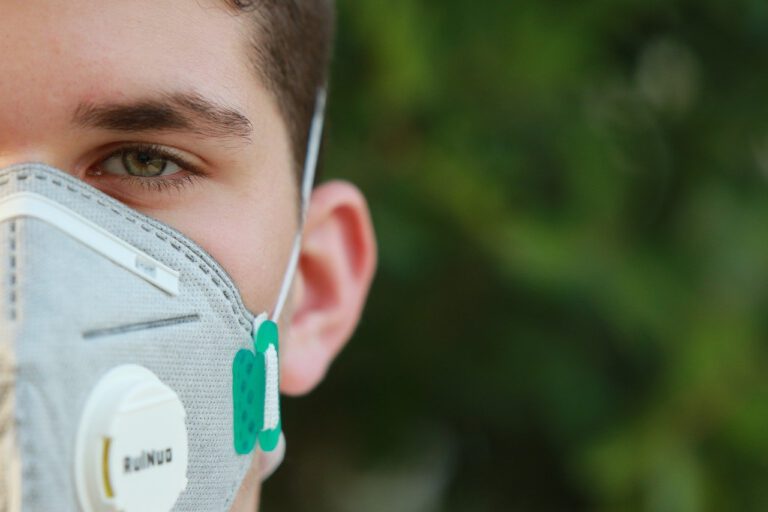 As the snow clouds that have shrouded much of the United States for the past month make way for warm bouts of sunshine, it's important to take stock of what's still frozen solid over on Capitol Hill:
Q4 2020 hedge fund letters, conferences and more
COVID-19 Relief
A fair minimum wage
The confirmation proceedings of several of Biden's Cabinet nominees – notably his nominees of color
The confirmation votes of Deb Haaland and Xavier Becerra to serve in the Cabinet
Nominees of Color Face Unprecedented Delay
For months, President Biden's Cabinet nominees have faced historic levels of obstruction and delay. But according to a new report by Accountable Senate War Room, non-white nominees waited on average about two weeks longer to receive a hearing and a floor vote compared to white nominees. 
Jim Chanos Unveils Lastest Short As Fund Manager Bets On Further Market Declines
Jim Chanos has a new short target in his sights. Earlier this week, the hedge fund manager disclosed that he is betting against "legacy" data centers that face growing competition from the trio of technology giants, which have previously been their biggest customers. The fund manager, who is best known for his winning bet against Read More
'A double standard going on': Democrats accuse GOP and Manchin of bias on Biden nominations. "Their fears had been bubbling for weeks, as Biden's nominees of color came under sharp attack from conservative groups or saw their nominations delayed or opposed in greater numbers." [Politico, 2/22]
The Campaign Against Biden's Cabinet Picks of Color Is Depressingly Familiar. "Regardless of their actual record and without even having a chance to discuss it, nominees of color, such as Deb Haaland, Neera Tanden, and Xavier Becerra, have been painted as "famously partisan" people with "radical" ideas." [Gen, 2/24]
Native American nominee's grilling raises questions on bias. "The exchange, coupled with descriptions of the Interior secretary nominee as "radical" — by other white, male Republicans — left some feeling Haaland is being treated differently because she is a Native American woman." [Associated Press, 2/26]
NEW REPORT: Cabinet Nominees of Color Have Faced Unequal Treatment, Scrutiny Throughout Confirmation Process. "White nominees for Biden's Cabinet took an average of 44 days to go from their announcement as nominees to receiving a Senate hearing; non-white nominees took an average of 57 days, a 13-day difference." [Accountable.US, 2/25]
Many of Biden's nominees of color run into turbulence in the Senate. "Many of the president's Black, Latino, Asian and Native American nominees are encountering more political turbulence than their White counterparts, further drawing out the process of staffing the federal government." [Washington Post, 2/24]
CPAC, an Insurrectionist's Best Friend
A circus of an event takes on an entirely new level of toxicity following a majority of attendees' complicity in the events of January 6th.
Trump's failed coup continues: CPAC set to be a celebration of the Capitol insurrection. "The annual confab — which has become the central event of the year for Republican politics — not only has no distance from the events of Jan. 6, it is basically shaping up to be a celebration of both the man and the movement that inspired a fascist insurrection." [Salon, 2/25]
CPAC Canceled An Anti-Semite. Here Are The Extremists They Didn't Cancel. "And although Young Pharaoh — who responded to his cancellation by reasserting that he did not "BELIEVE IN THE VALIDITY" of Judaism — will no longer be featured at this year's CPAC, a murderer's row of other bigots, extremists, insurrectionists and disinformation peddlers are still slated to speak." [HuffPost, 2/26]
CPAC's dangerous embrace of Trump. "What happens when you incite an insurrection to prevent the congressional certification of the 2020 election results? Turns out you get invited to speak at a high-profile gathering of GOP elected officials and conservative activists." [CNN, 2/21]
REPORT: CPAC Officials Feigned Dismay at Capitol Riot, Then Invited Parade of Insurrectionists to Speak at Convention. "Accountable.US released a report today finding that despite public condemnations of the deadly January 6 Capitol riot from CPAC and the American Conservative Union as "unacceptable" and "wrong as wrong can be," CPAC has invited at least 20 convention speakers who fanned the flames of the insurrection with their dangerous rhetoric and actions." [Accountable.US, 2/26]
Republican COVID Aid Threats Continue
As the U.S. passed another grim milestone of 500K COVID-19 deaths, President Biden revamped an otherwise broken Paycheck Protection Program to target COVID aid to those forgotten by past iterations of the program. Simultaneously, Republicans continue their fight against the administration's new widely popular COVID relief plan.
Republicans pitch Biden on smaller COVID aid plan as Democrats prepare to act alone. "It would slash the direct payments to Americans, providing $1,000 instead of $1,400 and limiting them to the lowest income earners, excluding individuals who earned more than $50,000. It would also pare back federal jobless aid, which is set to lapse in March." [New York Times, 2/21]
GOP rallies solidly against Democrats' virus relief package. "Republicans rallied solidly Wednesday against Democrats' proposed $1.9 trillion COVID-19 relief bill as lawmakers awaited a decision by the Senate's parliamentarian that could bolster or potentially kill a pivotal provision hiking the federal minimum wage." [Associated Press, 2/25]
The Democrats' COVID Relief Bill Is Popular. That Doesn't Mean Republicans Will Vote For It. Podcast: "In this episode of the FiveThirtyEight Politics podcast, the crew looks at the popularity of the Democrats' COVID-19 relief plan and how both Democrats and Republicans are thinking about its provisions." [FiveThirtyEight, 2/22]
'Bad politics for them': GOP sneers at Dem Covid bill. "And with the GOP closing ranks to oppose the COVID aid package, it could become the first pandemic relief plan that garners zero support from Republicans — following a year with five bipartisan bills and more than $3 trillion spent on fighting the virus." [Politico, 2/23]
Fighting the Fight for Fifteen
Motivated by the giant corporations funneling millions into their campaign war chests, Republicans across Congress have a renewed enthusiasm for thwarting any and all efforts to pass minimum wage increases that workers desperately need. 
Republicans Recommend Time Travel to Struggling Low-Wage Workers. "Here's Sen. John Thune (R-S.D.) waxing about fiscal responsibility as he notes that the proposed minimum wage increase is "particularly troubling and harmful." He doesn't mention that the $6 an hour he was making as a cook in 1978 would be $22.62 today." [Rolling Stone 2/25]
$15 minimum wage not allowed in Covid relief bill, Senate official rules. "Elizabeth MacDonough, the Senate parliamentarian, ruled on Thursday that the Senate cannot use the budget reconciliation process to pass a minimum wage increase." [Yahoo News, 2/25]
AOC calls GOP's $10 minimum wage pitch 'legislated poverty' as Democrats push for $15. "Alexandria Ocasio-Cortez has shot down a pitch from Republican lawmakers to increase the federally set minimum wage to $10 as "legislated poverty" following a push among congressional Democrats and the White House for a $15 minimum wage." [Independent, 2/24]
---
Accountable.US is a nonpartisan watchdog group that exposes corruption across all levels of government.
© 2020 Accountable.US
Updated on