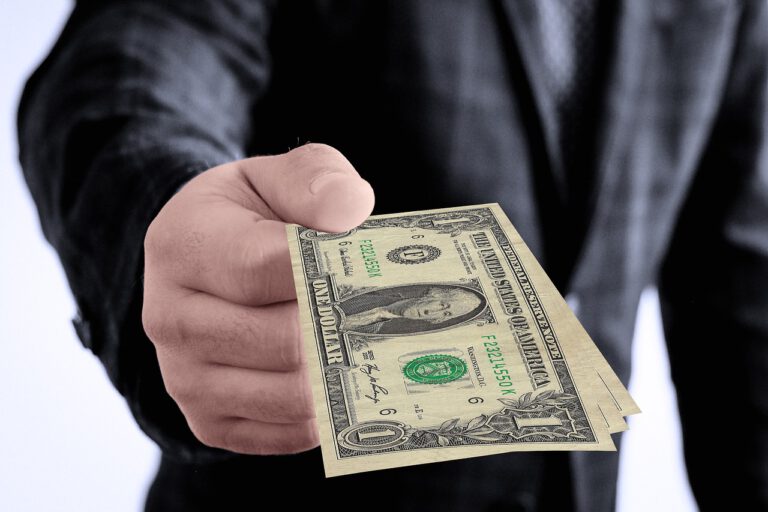 President Joe Biden wants to give stimulus checks of $1,400 to Americans. Republicans, on the other hand, in their counter offer proposed stimulus checks of $1,000. Moreover, the Republican proposed coronavirus stimulus checks would be very targeted, suggesting not as many would qualify for the money.

Q4 2020 hedge fund letters, conferences and more
A group of 10 lawmakers introduced a stimulus plan of about $600 billion on Sunday. This proposal includes stimulus checks of $1,000, and that only to those who need it the most.
How A Weakening PE Market Serves As Another Sign Of A Weakening Economy
Amid the turmoil in the public markets and the staggering macroeconomic environment, it should come as no surprise that the private markets are also struggling. In fact, there are some important links between private equity and the current economic environment. A closer look at PE reveals that the industry often serves as a leading indicator Read More
Talking of who would qualify, $1,000 coronavirus stimulus checks would go to those earning up to $40,000 a year, or married couples with income of up to $80,000. The benefits would start to phase out above this income amount.
No payment would go to those making more than $50,000, or couples earning $100,000. This is much less than what Biden proposed, or even proposed by earlier stimulus plans. Biden's plan proposes giving full stimulus checks of $1,400 to those making $75,000 or less, with payment completely phasing out at $115,000 ($206,000 for couples).
Though the Republican proposal has a lower income threshold, it does offer payments of $500 for children and adult dependents.
As per the Republican plan, the stimulus checks would cost about $220 billion. Apart from stimulus checks, the package includes funding for vaccines, enhanced unemployment benefits, child care and nutrition benefits.
The total cost of the Republican package is about $618 billion. It includes $160 billion for the health care response, such as vaccine distribution, rural hospitals, protective gear and testing. The package also allocates $20 billion to reopen schools and $40 billion to support small businesses through the Paycheck Protection Program (PPP).
Biden's plan, which calls for $1,400 stimulus checks, allocates about $465 billion for the direct payments.
Will there be bipartisan support?
In their letter to Biden, the GOP senators requested a meeting with President Biden to further discuss the stimulus package. Just hours after the letter, the GOP senators received an invitation to meet the president at the White House.
Jen Psaki, White House press secretary, said on Sunday that Biden talked with the Republican group that came up with the $600 billion stimulus plan. However, Psaki added that the president wants "a full exchange of views" and "urgent" action on a "large" scale.
"As leading economists have said, the danger now is not in doing too much: it is in doing too little," Psaki said.
The House and Senate are expected to vote on a budget resolution this week. This vote would help to prepare rules for passing the stimulus package with just a simple majority. It is expected that the next stimulus package would pass by March, when unemployment assistance and other pandemic benefits are set to expire.
The stimulus package is a priority for Biden, who prefers having bipartisan support for it.
"I support passing COVID relief with support from Republicans if we can get it. But the COVID relief has to pass — no ifs, ands or buts," he said last week.
Updated on