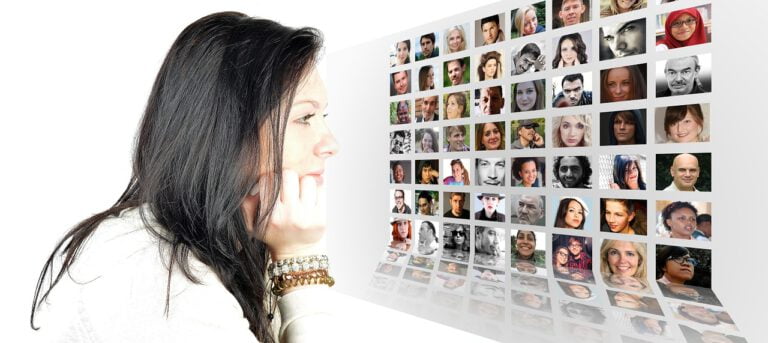 Raise your hand if you remember learning about social media during that lesson in school on APA, Chicago, and MLA styles. If your hand isn't in the air, you're not alone!
Q1 2020 hedge fund letters, conferences and more
In marketing, we can supplement our social media campaigns by integrating data, quotes, images, and other information from experts in our fields into our Tweets, Instagram grids, Facebook posts, and Pinterest boards. We can also get our brand into a bit of trouble if we do so without first learning the best practices for citing these sources.
Invest For Kids: Buy This Leader In Renewable Fuels
At this year's Invest for Kids Conference, Alaina Anderson, CFA, the Global Equity Portfolio Manager from William Blair & Company, outlined one of the organization's top international stock picks to capitalize on a global structural growth theme. The speaker noted the energy transition is driving the need for new technology around the world, particularly in Read More
Whether we're using a quote from a medical journal or statistics from a recent industry study, it's easy to assume that the cited experts will be flattered to receive publicity when we reference them in our marketing. And giving credit to these professionals by providing links from our brand's website or email to their websites, studies, and articles isn't difficult.
When it comes to social media marketing, however, providing credit by citing sources isn't as cut-and-dry (here's looking at you Instagram). And although links to sources can be provided in the case of platforms such as Facebook and Twitter, not every brand is in the practice of crediting sources. This makes it tempting to just skip citing your source altogether.
Before you go that route, let's look at how to properly cite sources by following basic (although not always obvious) social media etiquette. Ready to examine the best approaches to take when crediting your sources, no matter what social media platform you're using? Let's dig in!
Giving Credit Where Credit is Due
Social media has become a fundamental component to many marketing campaigns, including those that rely on outside sources for content. When tapping into those sources, don't forget to give them due credit.
Don't skip citing third-party content, such as an expert's study or scientific article, as this could have legal ramifications. Not only could a source accuse you of stealing intellectual property, but this misstep could also cost you the trust of your customers and clients should they realize that you're taking credit for an idea or for information that is not your own.
And be copyright-conscious by understanding the rights creators have to their original photography, art, video, music, and literary works. To avoid violating intellectual property rights, get familiar with the different approaches to citing sources on various social media platforms.
Citing Sources on Facebook
When sharing someone else's content directly from their own Facebook timeline to your brand's timeline, you can give attribution by using the 'share' button. This makes it clear who the source is, and how to find them based on the original URL.
A potential benefit of sharing content this way is that the names of the users who in turn share that post are displayed on the page of origin. This can enable your brand to be visible to and connect with other like-minded users (and possible clients) who have also shared the post.
PHOTO: Sharing CNTraveler Website Link on Facebook
Creating a Facebook post that incorporates content from an online journal, website, or a source on the web outside of Facebook? Give credit to the individual or organization that inspired your brand's post by finding that company or creator's Facebook page, tagging the Facebook account, and providing a link to the website.
In the event that your brand wants to share content from a source that does not have a Facebook page, copy and paste the URL to link to the content piece from your post.
Citing Sources on Instagram
The inability to share URLs in an actual post presents a bit of a citing problem when sharing content on Instagram. There are a few approaches you can take to give credit should you post content that is inspired by a source outside your brand.
Quotes are useful for promoting marketing campaigns and generating brand awareness. If you are using a quote in your Instagram content, and the source does not have an Instagram account to reference (which can be the case if the information originated on a website or online article), this may pose a problem.
To steer clear of trouble, provide a link in your brand's bio to the website. In the post caption, you can simply say "Quote from Bob Adam's study on sustainable farming. See link in bio for the complete study: The Complete Guide to sustainable urban farming."
Since you may not want to clutter your brand's profile with links, consider using LinkTree in your bio. This will allow several links to be displayed after a user clicks on the LinkTree URL, including your brand's website and any websites referenced.
PHOTO: LinkTree in Instagram Bio - Mana Performance Therapy Screenshot
Should you be citing an individual or organization that happens to have an Instagram account, tag that source in the post's caption and in the image. Additionally, it is good etiquette to mention the website and provide the link in your post, along with tagging the source's Instagram account.
If you see a post on another Instagram account that you deem appropriate for your brand's account, there are several apps that allow you to reshare such posts. Just be sure to let your followers know the initial source of the content by using #repost and reposting the caption as well.
In general, resharing content demonstrates that your brand is part of an online community, but original content is still the most effective content. Although it may require more effort and energy on your end, creating original Instagram posts affirms the value and authenticity of your account, while taking the guesswork out of citing sources.
PHOTO: TYR Sport Reposted on Bike Works Kona Instagram
Citing Sources on Twitter
Although you may not incur legal consequences for sharing a Tweet that includes content from an online source or website other than your brand's, it is best to follow the same protocol as Facebook and Instagram regardless.
The individual or business that inspired your brand's content deserves credit, and if they have a Twitter account, you can include a "via @username" at the end of your tweet for tagging purposes. Including the "via" in your tweet can encourage engagement such as retweets, replies, and likes, connecting you with new followers that may not be in your network yet.
PHOTO: Retweet of RunLittleWing Tweet
Retweeting content from another Twitter account should be reserved for instances when you want to complement the existing content of your marketing campaign. Content that is retweeted should include the acronym "RT" to communicate a retweet. If you make modifications to another account's tweet, use the acronym "MT" to convey a modified tweet.
Citing Sources on Pinterest
The allure of Pinterest is that users search for and save ideas represented by a single image. The platform recently released usage statistics revealing that it is up to 265 million monthly active users, as compared to the 250 million users reported in September of 2019. Pinterest continues to grow in popularity, and is being widely adopted by brands that offer products and services which can be promoted through appealing, dynamic photos and infographics.
The re-pin function built into Pinterest automatically provides source attribution when you click on the 'save' button. This makes the content's source clear to anyone viewing your brand's board, offering them a link to the creator's Pinterest board, website, or social media account of origin.
Although it is possible to edit the original copy when pinning it to your board, avoid doing so and opt for adding a 'note' instead. If you add copy in the 'notes' section of the pin, refrain from removing any links that the content creator provided.
PHOTO: Repin on Pinterest
Often, the content you choose to include in your social media marketing may be in the form of an infographic or even a blog containing information that could be helpful to clients or customers. If you find content on a web page that would enhance your brand's Pinterest boards, you can easily share it to your board while properly citing the source by using the Pinterest app.
This browser button can be installed onto your Mac or PC and once it is, a Pinterest 'save' button will appear on the page images. Once you click on the button, you can save an image that includes the page's URL to the board of your choosing. To position your brand as inspiring and informative, pin images that link to the websites of industry experts.
Citing Sources on YouTube
If you're making video a part of your brand's social media marketing, you're in good company. 88% of marketers report using video in marketing because it produces positive ROI.
If you think that YouTube is one of the best sources of accessible, informative, and branded videos, you're right. And as with all sharing platforms, there are also best practices to be followed when implementing another creator's YouTube videos for content.
In instances where you'd like to showcase a video on Facebook or Twitter from a YouTube channel outside your brand, you can click on the 'share' button underneath the video and choose the social media account you prefer. But you're not done yet!
Properly citing a video obtained from YouTube is slightly more complicated than citations on other platforms because there are more components to video creation than other medium. The brand and anyone hired to create its content, such as a studio, videographer, and production coordinators, should all be taken into consideration.
Don't fret! You don't have to perform hours of research to find out who's behind the content your brand wants to share. Do follow this format to properly cite sources as they appear on the YouTube channel of origin:
[Channel username - The last name, first initial, and middle initial of the creator or name of the organization that originally posted the content]. (Year, Month, Day it was posted). Title of the video [Video file]. Retrieved from: paste URL here
For example, if this is the video you are referencing:
PHOTO: Reference Pixelmator Pro Video on YouTube
Then this is what you would add to your post on Facebook when sharing the video:
PHOTO: Facebook post when sharing Pixelmator YouTube video
After making room for this citation at the beginning or end of the post or tweet, feel free to add additional, brand-centric copy.
Citing Sources on LinkedIn
Social media may seem like an atmosphere where anything goes, but it is imperative to view social media content as published content, and cite it as such. You have a few options for properly citing sources on LinkedIn.
The first and simplest option is to look for LinkedIn's 'in' button on the web page you are interested in citing. Copy and paste the link, including it in the post you are crafting. If the content's source is affiliated with a LinkedIn account, be sure to tag the individual or organization in the post, using the "@username."
PHOTO: Citing Clean Power Resource on LinkedIn.
Are there multiple sources associated with the content (an article's author, a photographer, professionals interviewed in the body of the article itself)? For proper source attribution, dispense credit to all known sources.
Sharing the content of others without citing them as your source can damage your brand and negatively impact your bottom line. To avoid being accused of intellectual property theft, don't leave anything up for interpretation. Take the time to draft a thorough social media content policy for your brand and share it with your marketing team.
Asking Permission
When your brand hashtag has been used in another person's content, or you've been tagged in a post or photo, this is a good indication that it's acceptable to share their content on your own social media account. It doesn't hurt to go the extra mile and tag the source in whatever content you do share.
If you have your doubts about whether you are permitted to share another business or person's content as part of your brand's social media marketing, ask for permission. This demonstrates respect for the content's source, which can go a long way in positioning your brand as trustworthy. And knowing that you have permission to do so will give you more confidence in your decision to include that content in your social media marketing.
Receiving permission to repost, re-pin, or reshare content does not mean your brand owns the content by any means! Be sure to attribute your source using the practices outlined above, even if it seems obvious who the source is.
Respecting the Source
Even after covering all your bases, from tagging a source and sharing the URL to indicate authorship to attaining permission, there may be instances where the creator requests that the content you shared, pinned or retweeted be removed.
If you receive a request to take down that content, the creator may or may not justify why they prefer that the data, photo, or quote not be shared. Remove the content regardless.
Best Practices for Crediting Sources on Social Media: Conclusion
Just as you would ask that your own brand be given credit for its content, it's important to respect other sources of content by giving deserved credit where it's due.
With some diligence, you can successfully navigate the blurry world of crediting sources in your social media marketing. By getting in the habit of practicing proper source citation, your brand can continue sharing content that inspires consumers and strengthens trust.