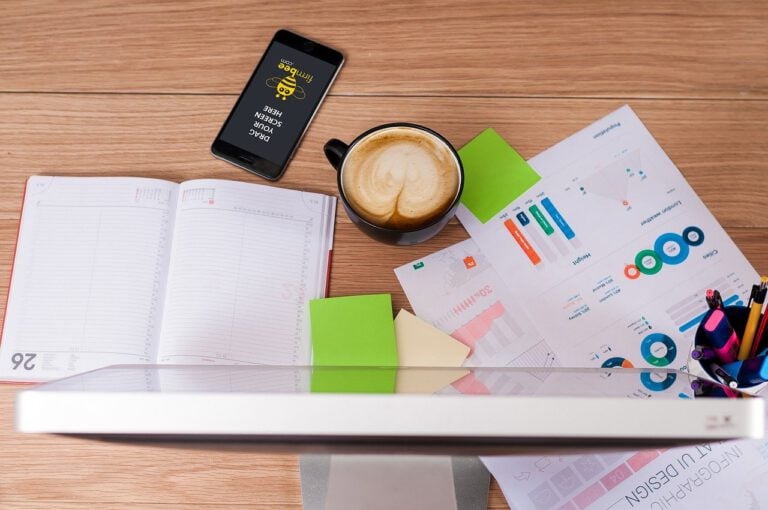 2021 Sustainable Finance Predictions from Refinitiv's Elena Philipova

Q3 2020 hedge fund letters, conferences and more
This year has been unprecedented, with the pandemic, changes in the US administration, the great social unrest experienced around the world and many other events that have had profound impacts on financial markets. COVID-19 has elevated the degree of urgency and scale to act on climate change, other environmental, social and economic risks presented to our society. As we move into 2021, how will 2020's effects shape the financial industry?
How A Weakening PE Market Serves As Another Sign Of A Weakening Economy
Amid the turmoil in the public markets and the staggering macroeconomic environment, it should come as no surprise that the private markets are also struggling. In fact, there are some important links between private equity and the current economic environment. A closer look at PE reveals that the industry often serves as a leading indicator Read More
Elena Philipova, Head of ESG at Refinitiv, offers her insights on what we can expect from sustainable finance in 2021.
ESG / Sustainble Finance In 2021: From The Year Of A, Jumping Straight To The Year Of S
2020: The Year Of A
This year disrupted our lives in previously unimaginable ways. I would summarize 2020 as the year of A: Acceleration in action, Appreciation for our fragility and Aspiration to bouncing forward to a better world.
Acceleration
Acceleration in action from both regulatory and the private sector focusing on bold commitments to net-zero, common taxonomies, standardization and transparency to re-build a more sustainable economic model and financial systems. A more sustainable financial system means economies and societies will be more resilient toward volatility, climate, other environmental, and social risks. Importantly, there is a global acceptance that there is no trade-off between incentivizing a quick economic recovery and supporting the sustainability transition. On the contrary, the sustainability transition is a source of economic and social opportunities, in the short term as well as in the long term.
The private sector capital plays a critical role in financing the transition to a resilient and decarbonized economy as a prerequisite for financial stability and is urgently mobilizing around this mission. It is clear that the shift of capital towards the 2030 agenda for sustainable development and a resilient, low carbon economic model cannot happen without better definitions, standards, and transparency. Therefore, we see continued momentum around reporting including the IFRS consultation paper, the WEF and the 4 accounting firms work on standardized corporate reporting, the IOSCO initiative, the main ESG standard setting bodies intend for harmonization and collaboration and others. All these great momentum and acceleration in the market is a testament to the urgent need for harmonization in definitions, standards and transparency.
Because what gets measured gets managed.
Appreciation
Appreciation for our fragility and that on our economy.
Today, while the environmental impact of climate change has been well documented, the economics are just as dramatic. Cumulative damages could reach a staggering USD 8 trillion by 2050, according to the Intergovernmental Panel on Climate Change. So the costs of climate change, vast majority of which are currently not priced, are frightening.
The COVID pandemic has elevated the degree of urgency and scale to act on climate change, other environmental, social and economic risks presented to our society. It has also illustrated quite clearly how interconnected these issues are and that they cannot be tackled in isolation.
In January, the World Economic Forum published its Global Risks Report 2020, revealing findings from a survey of 750 global experts and decision-makers who were asked to rank their biggest concerns over the next ten years. For the first time in the survey's history, the top five global risks in terms of likelihood were all environmental.
Ultimately what we see happening is both public and private sectors committing to net-zero and moving to execution. Execution will require using the Paris Agreement trajectory and methodologies, and setting science-based targets and transition plans. Business, investment and governments need data to inform the execution plan, need to know their current starting point, assess different scenarios, set targets for the future, measure and report progress over time.
Data informs each step of the way and the industry is moving towards greater transparency and accountability, which is a much needed progress.
Aspiration
Aspiration to bounce forward to a better world.
To be better prepared for the volatile future, build resilience into everything is essential. Resilience prepares us to "bounce forward" after significant setbacks like the current COVID pandemic resilience empowers us to re-build a new and better normal, rather than "bounce back" to the old normal.
This is a defining moment in our history, where we are given a unique opportunity to rethink and rebuild more sustainable and resilient social models, financial markets and business structures. Importantly, real examples indicate that investing in environmental resilience generates significant economic, social and financial benefits.
So it is not only the moment for climate, but it is also the time for economic growth and social prosperity. We have this unique opportunity, and it is up to us to seize it so let's make the right choices.
2021: The Year Of S
Year 2021 will be characterized with three key trends or the three "S" words - Simplicity, Social and Stability.
Simplicity
Simplicity to tackle complex problems as scale.
We live in a complex world, presented with very complex challenges. But this does not mean that the solutions have to mirror the same degree of complexity. The initial steps required to solve the climate and social crisis paralyzing humanity and our ability to grow and evolve are blurred by the complexity of the end state. As we learned in school, we owe to break the problem into pieces and tackle it one at a time. We have done a phenomenal job in over-engineering the problem statement and solutions, creating many market tensions, conflicts of interest and thus inability to scale and mainstream sustainability and ESG considerations into investing and financing decisions.
2021 will be the year of strong push for simplicity and harmonization starting with data and transparency. We have seen numerous efforts being born in 2020 aiming to streamline and standardize the core definitions and principles around ESG. And I predict that during the next 12 months we will experience a snow-ball effect towards simplicity and transparency.
Social
The Social aspect of ESG is becoming increasingly important to investors and rightly so.
The current COVID pandemic has brought to the forefront the glaring inequalities that exist between different social groups and across regions. A consensus has emerged from the investing world that the area requiring a lot more focus, definition and emphasis is the social aspect of ESG. The wake of this pandemic is providing an opportunity to explore new financial approaches and business models that create more inclusiveness and fairer societies. Going forward, companies will need to manage more effectively and report on how they are addressing the 'S' of ESG criteria.
A study by the Harvard Kennedy School states that the 'S' is "seriously underconceptualized and fails to draw substantive and procedural human rights standards''. This underconceptualization and the existing numerous approaches makes engaging with the Social topics overwhelming for investors and companies thus making it difficult for them to consistently measure, manage and integrate social risks into their processes.
I expect a lot more focus and clarity to emerge in 2021 on the Social indicators empowering investors to assess and amplify their power and influence in creating more sustainable and inclusive societies.
Stability
Regaining back control and infusing new sense of stability in the society and economy.
Do not confuse it with the "old" sense of stability or going back to the "old normal".
What I am talking about is creation of resilience that will define the new and better normal for our society and will equip us with all prerequisites to continue our evolution at times of uncertainty with strong confidence and sense of stability.
Conclusion
January is the month when many of us focus on nutrition and losing the extra weight gained during the Holidays season. Nutrition data is a perfect example of information changing behavior.
ESG information is the most powerful tool we have to change outdated and dangerous behaviors. To innovate and create new, resilient business and financial models. To recover better and flourish economically and as a society at time of volatility. To turn volatility into stability.
Information is the new Energy.
Updated on