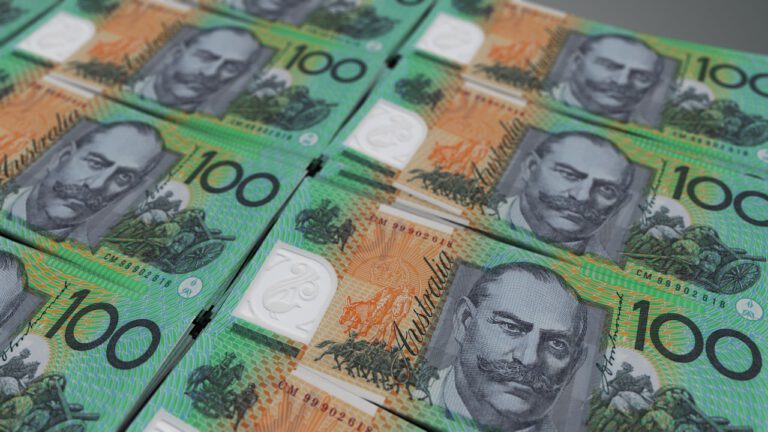 The World Bank and Australia's Government have had a strategic partnership agreement for some time now. It proved to be quite a useful cooperation in most of the last few years but has started going sour.
Q3 2020 hedge fund letters, conferences and more
The agreement considers a significant donation from the Australian government to the World Bank's project, the International Development Association. This project is trying to provide necessary financial assistance to developing countries in an attempt to help them implement required funds into key industries. The funds are mostly dedicated to healthcare, farming, and real estate development. No matter how we look at it, it still manages to make some kind of improvement in these countries.
This Clean Energy Hedge Fund Has Solid Returns In 2022 And Uses Amazon As A Precedent
Electron Capital returned 3.1% for October, bringing its year-to-date return to 8.3%. The MSCI ACWI gained 6% for October, raising its year-to-date return to -22.3%, while the S&P 500 returned 8% in October for a year-to-date loss of 18.8%. The MSCI World Utilities Index was up 2.7% for October but remains down 13.5% year to Read More
However, the funding size from developed nations has been decreasing for the last two years. Australia held the 11th position for the largest donor in the IDA list in 2017. It dropped to 12th place in 2018 and to 18th place in 2019. It is only a matter of time before even further drops are seen for Australia in 2020 as the country tries to be as frugal as possible in order to help its own communities during the Coronavirus pandemic.
Now that we've set the stage in terms of the World Bank's cooperation with Australia, let's see how these two bodies are handling the coronavirus pandemic. The Australian government has been relatively successful in containing the spread of the virus and is doing its best to maintain the economic stability of the country as well. Right after the massive Australian bushfires, the country quickly found itself incapable of providing too much foreign aid to its nearby countries.
However, back in June 2020, the government according to its partnership with the World Bank gave away nearly 5 million AUD to Vietnam in hopes of supporting the country's management of the virus. Little did Australia know, the countries it needed to support were much closer. This was mostly due to the number of people coming to Australia from these countries. Vietnam was not as big of an issue at the moment.
Money flowing out, but none coming in
Australia is still having a massive issue in terms of the number of funds flowing outside the country compared to the funds coming in. This creates a massive difference on the books, sending the wrong messages to local commercial banks when it comes to anticipated exchange rates compared to USD and EUR.
Dozens of forex brokers operating in Australia have already warned about the implications that this massive outward spiral of local funds could cause a serious issue for the local population. Considering that a large portion of necessities is being imported to Australia, the local population could soon find themselves paying much more for products than necessary due to inflation.
Although the AUD has strengthened relative to the USD in the past couple of months, it's not something to take literally as a sign for the future. These massive differences in government accounts could cause a sudden drop in confidence for the AUD, especially from foreign traders.
We need to keep in mind that AUD is a major currency, thus playing a huge role in the FX market. Should its confidence drop, there's no guarantee that there will be a quick recovery until the government finally deals with local monetary issues.
Unemployment strain
Unemployment is another issue that the Australian government will have to deal with, meaning there will have to be much more government spending, thus taking the spotlight away from foreign donations.
It's likely that hundreds of thousands of Australians that have lost their jobs will struggle to gain them back until the final end to the pandemic. Until then though, it's likely that layoffs will continue, especially in the vitally important coal industry of Australia. Should this happen, the country takes a major hit in its primary export sector, thus diminishing its economy even further as imports keep mounting up.
Further issues indicate to a decrease in consumer spending, thus giving another warning to the upcoming financial crisis in the country. Overall, Australia is slowly shaping u to be a necessity-oriented economy in the next few months or so if government funds are not consolidated in local issues.
Isn't this too selfish?
That is exactly what most politicians say when the issue of foreign aid is brought up. Australia should take care of Australians, this is the primary argument and it's very hard to deny. Australians should be at the top of the government's list, and foreign aid doesn't really help this.
However, this quickly turns from an economic issue into a political one. Most first-world countries have severely reduced their foreign aid budgets, thus giving way to new "stars" of the developing world. China, for example, has tripled its contribution, making its politics much more influential in both the Eastern and Western worlds.
Should Australia hope for a spot in global politics, it needs to very carefully choose where it spends its money.