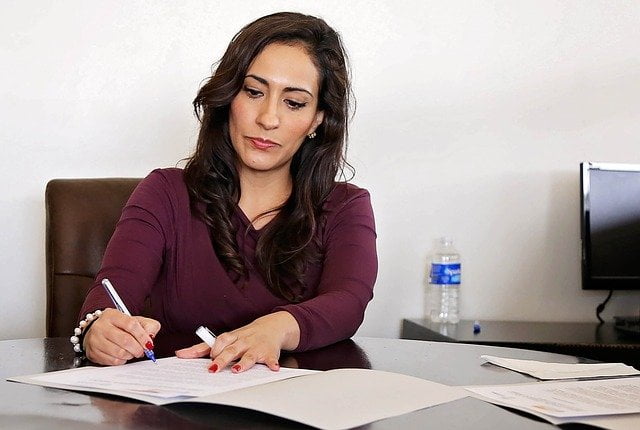 Mintos, the largest marketplace for investing in loans in Europe, saw a stable increase among women investors in the EU, with the sharpest growth in Estonia, where women constituted 36% of all newly registered Estonian investors. Meanwhile, Germany led the way with the highest number of women investors overall.

Q4 2020 hedge fund letters, conferences and more
Women Investors Find European Loans An Attractive Asset Class
February 10th, 2021. Despite the COVID-19 pandemic, Mintos, the leading alternative investment marketplace for investing in loans in Europe, has reported an increase in women investors in 2020. The company, which holds 40% of the market share in the EU, saw women investors increase by 43% over the course of 2020. Women constituted 15% of the total 363,312 investors on the marketplace that houses the majority of women retail investors in Europe.
[Exclusive] ExodusPoint Is In The Green YTD Led By Rates And EM/ Macro Strategies
The ExodusPoint Partners International Fund returned 0.36% for May, bringing its year-to-date return to 3.31% in a year that's been particularly challenging for most hedge funds, pushing many into the red. Macroeconomic factors continued to weigh on the market, resulting in significant intra-month volatility for May, although risk assets generally ended the month flat. Macro Read More
The most active women investors in loans last year were based in the Baltic region, most notable when looking at the proportion of investment activity by gender in a county by country comparison. In Estonia, women made up 36% of all the country's newly registered investors last year, while in Latvia and Lithuania the number was 25% and 18%, respectively.
In terms of total number of women investors, Germany led the way with 3160 women investors, who constituted 13% of all investors. In Estonia, there were 2129 new women investors, while in Spain—1442.
"The fact that an increasing number of women consider and actually start investing is a victory to everyone, knowing how underrepresented this group of investors is," said Martins Sulte, CEO and Co-founder of Mintos. "It also shows that alternative investments, especially loans, are an attractive asset class for women investors."
The Average Amount Of First Investment
The demographic breakdown also shows that the average amount of first investment among women investors, who chose to invest on the marketplace ranged from €20 to €1300. Women investors who chose their first investment amount on Mintos in the range from €0-50 were from countries such as Germany, Denmark, Finland, Andorra, Serbia, Monaco. Investors from Austria, Estonia, Spain, Czech Republic, Poland, Portugal, Lithuania, Switzerland, Bulgaria, Italy, Romania, Belgium, Slovakia, Hungary, Greece, Sweden, Luxembourg, Malta, Norway and the Netherlands chose from €50 to €200, while Irish, Icelandic and Albanian investors leaned towards the €200-1300 investment level.
The company also reports that an average woman investor had an outstanding balance of €2,028 at the end of the last year, compared to €4,164 at the end of 2019. The company links this to women investors being more cautious last year due to the impacts of the pandemic, even though the total number of women investors increased. In January 2021 the investment volumes steadily increased, yet it is too early to make any projections at this moment in time.
The total interest earned among all women investors on Mintos at the end of the year was €11.5 million, with the average amount of interest earned per woman investor depending on the country and start date. In Germany, the average interest earned by the end of 2020 was €929, while in the Baltic countries of Latvia, Estonia and Lithuania it was €315, €727 and €849, respectively.
The overall interest in alternative investments among women has been an encouraging trend globally. With more women joining the workforce earlier and staying longer, women now control about $72 trillion of the world's investable wealth, a number expected to grow as years pass.
---
About Mintos
Mintos is a global marketplace for investing in loans with more than 350 000 investors from 90 countries. Launched in 2015, the company offers loans as a new alternative investment type providing retail investors with an easy and transparent way to invest in an unmatched supply of loans originated by selected alternative lending companies from around the world. A minimum investment of just €10 allows any investor to build a diversified portfolio that helps boost their returns. To learn more visit mintos.com.
Updated on