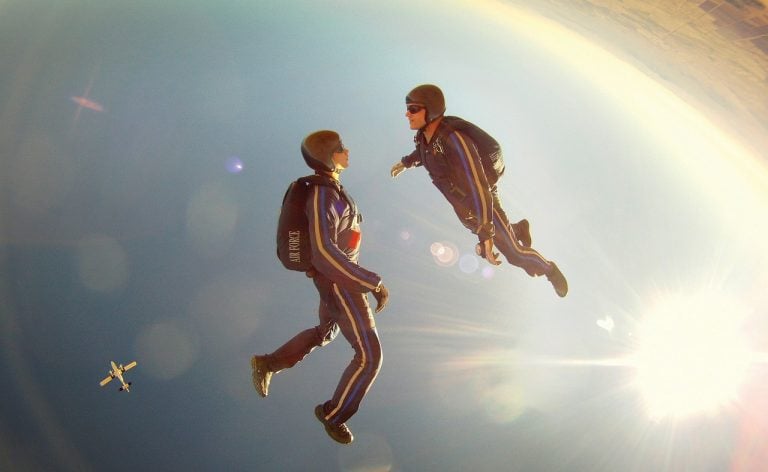 Whitney Tilson's email to investors discussing the IPO bubble, cryptocurrencies, the cannabis sector, Tesla Inc (NASDAQ:TSLA), Lumber Liquidators Holdings Inc (NYSE:LL), and changing your mind; Army recruiting; Skydiving with the Army Golden Knights.
1) I did a 20-minute interview yesterday morning with the folks at Benzinga's PreMarket Prep morning show.
Q1 hedge fund letters, conference, scoops etc
See's Candies Vs. Berkshire Hathaway
During his long career, Warren Buffett has invested in thousands of companies and acquired a whole range of businesses for his conglomerate. Q3 2022 hedge fund letters, conferences and more However, of all of these deals, two stand out as being the most transformational. If you're looking for . . . SORRY! This content is Read More
In it, I commented on the IPO bubble, the difference between the speculation in the cryptocurrency versus the cannabis sectors, Tesla (TSLA), Lumber Liquidators (LL), and the importance of being open to disconfirming information and being able to change your mind.
The audience of day traders is pretty much the exact opposite of my approach to investing, so I credit PreMarket Prep with inviting me as a guest, even though I was (as usual) the skunk at the garden party – LOL!
Here is a link to the video (or if you prefer, podcast).
2) Benzinga posted two articles that capture a good bit of what I said: Whitney Tilson: 'I Think We Are In An IPO Bubble'. Excerpt:
"I have never bought an IPO in my life. I think we are in an IPO bubble," Tilson said.

He said today's environment isn't as crazy as the dot-com IPO bubble in the late 1990s, but roughly 90% of the recent IPOs aren't profitable companies.

"That's a pretty good barometer for how overheated the IPO market is and how badly investors are likely to get incinerated. Ninety percent is pretty close to the all-time historical high back in 1999. So my general advice to most people is you're the last sucker coming into the poker table in any of these recent IPOs now, so avoid it like the plague," Tilson said...

.............
Tilson Talks Tesla Deliveries and Guidance, Staying Adaptable as a Trader. Excerpt:
As Tesla continues to burn cash, he predicted the company's financing issues will become a problem in the near term.

"I'm looking at sort of a distress financing later this year. I don't think the stock goes to $0 because there are people like Larry Ellison and others who just believe in the story, so they'll probably raise the capital and avoid bankruptcy and a $0 on the stock. That's why I put a $100 price target on it, not zero," Tilson said...
........................
He said it's even more important to recognize when to admit defeat and cut ties with a losing long position.
3) I went to a lunch yesterday at which Major General Frank Muth, commanding general of the U.S. Army Recruiting Command (and many other officers) spoke about how the Army recruits.
With 1 million people, the U.S. Army is the second-largest employer in the U.S. after Walmart (WMT) and needs about 68,000 new soldiers each year. It's a big job recruiting them, especially since only 29% of young Americans meet the basic standards, as shown in the slide below. Meanwhile, 32% have one disqualifying factor and 39% have MULTIPLE disqualifying factors – egads! (Obesity, medical/physical, and failing a drug test are the three biggest.)
4) As part of this, a few dozen of us get to skydive with the famed Army Golden Knights, so that's what I'll be doing tomorrow morning out on Long Island. It'll be like the picture below, but I'll be strapped to a Golden Knight. We'll jump at 14,000 feet and have a one-minute free fall before he pulls the chute. For some folks, this would be their worst nightmare... But for an adrenaline junkie like me, it's pure bliss!
Wish me luck! (Not that I'll need it – I'll be jumping with the best in the world!)
Best regards,
Whitney