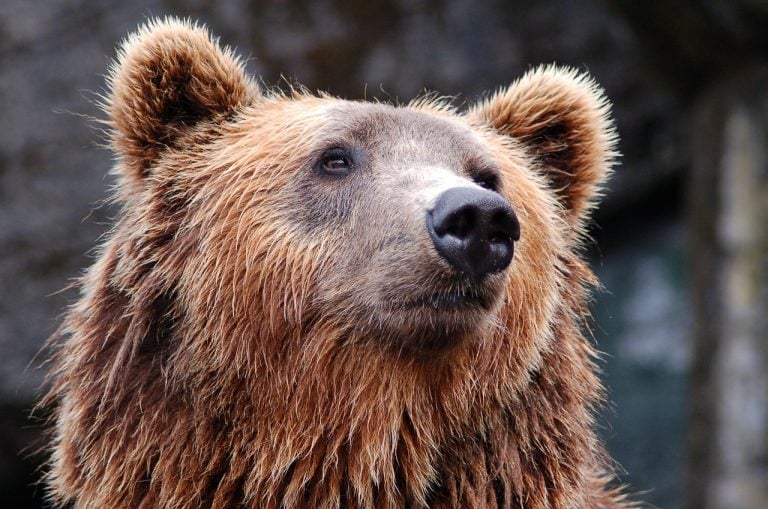 Every so often we see a video of people doing something that just defies explanation. We already know the human race has been damaging and destroying the natural habitats of many animal species, but sometimes people go even further and kill animals, seemingly for the cruel "fun" of it. That's exactly what happened to a Himalayan brown bear living near a village in Ladakh, India.
Violence against Himalayan brown bear
In a post to the Facebook group The Karakoram Club, Kiki Mathawan shared a disturbing video of people harming a Himalayan brown bear. We do not recommend watching the video if you are especially sensitive to such matters. It shows people knocking the bear off a cliff and throwing rocks at it. The incident occurred near an Indian village in Kargil District in Ladakh.
Unfortunately, this isn't the only incident of this kind against a Himalayan brown bear. The Moscow Times reported that Russian police rescued a Himalayan bear cub that had been placed in a box and left by the side of a road just last month. The bear was only three months old when it was left in the cardboard box. Police took it to a rescue center so it could be cared for.
Fund Manager Profile: Kris Sidial Of Tail Risk Fund Ambrus Group
A decade ago, no one talked about tail risk hedge funds, which were a minuscule niche of the market. However, today many large investors, including pension funds and other institutions, have mandates that require the inclusion of tail risk protection. In a recent interview with ValueWalk, Kris Sidial of tail risk fund Ambrus Group, a Read More
Harming the "yeti"
The Himalayan brown bear has a special place in many people's hearts, and interestingly, the yeti myth is believed to be linked to this bear species. In late April, the Indian army tweeted that it had found yeti footprints in the Himalayas. However, previous DNA samples have suggested that the footprints and hair samples left behind by so-called "yetis" were actually left by Himalayan brown bears. The yeti myth originated in South Asia where this bear species lives.
The Himalayan brown bear faces many other dangers than being treated cruelly for "sport." According to Bear Conservation, the bear is protected under Schedule 1 of the Indian Wildlife Act of 1972. Poachers and habitat loss present some of the biggest dangers to the bear. Bear baiting is also a problem, and the population is believed to be declining. The International Union for Conservation of Nature says 75% of bear species are heading toward extinction. Pakistan prohibits international trade of the bear and its body parts.
Source: The Karakoram Club/Facebook