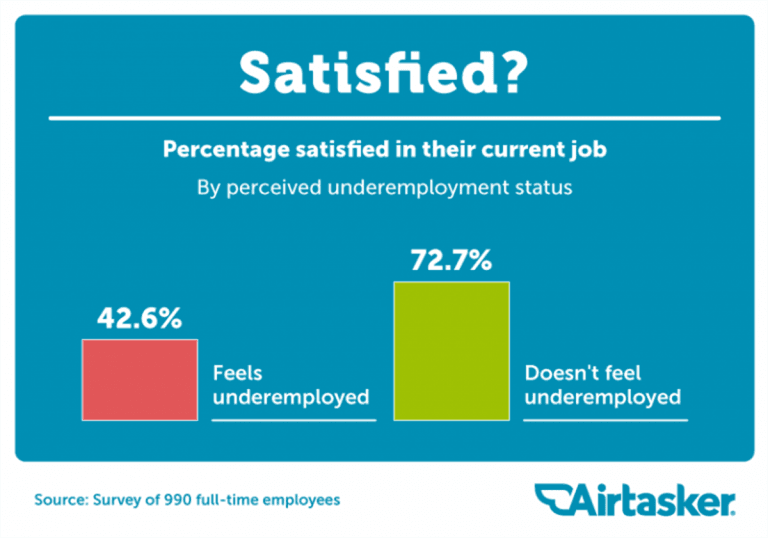 We're told the job market has never been better. Employment numbers are at record highs. Why, then, are so many workers still struggling? One consequence of the changing workplace is that even those who are employed are often suffering from underemployment, a trend many are still trying to understand.
A recent study from Airtasker set out to examine the phenomenon of underemployment, including what it means, how it impacts employees, and what some are doing about it.
According To Jim Chanos, This Is The Biggest Story No One Is Talking About
When a liquidity crisis struck China's Evergrande Group in the summer of 2021, it shook the global markets. Debt payments by China's second-largest property developer by sales were estimated in the hundreds of billions of dollars, and the company missed several payments. Those missed payments led to downgrades by international ratings agencies, but the Chinese Read More
Q2 hedge fund letters, conference, scoops etc
More than 2 in 5 respondents feel underemployed, but what does it mean? When we think of the term, does it mean not having enough work? Not having enough hours? Not so fast. Those that feel underemployed can also be working too many hours and not getting paid enough for their work. Even employees working 40–50 hours weekly feel they should be making another $12,000 per year. In fact, 1 in 5 workers are putting in more than 60 hours per week and say they should be making another $29,000 per year!
In addition to how much money we make, it also speaks to our work-life balance. Full-time employees who are underemployed are twice as likely to identify their work-life balance as poor. Work-life balance is extremely important for workers to be able to manage their stress levels in and out of the office. Underemployed employees felt 33% more stressed than those who didn't consider themselves underemployed.
But is it more important to enjoy what you are doing or to make more money? Well, it turns out men and women answer this question differently. Fifty-three percent of men would rather have a high salary at an unfulfilling job than a low salary at a job they enjoy. Women, on the other hand, are much more likely to prefer a career that satisfies them even if the salary is lower. Fifty-six percent of women would rather work in a lower paying but more fulfilling job.
There is also a generational difference. Millennials are the only generation that responded more likely to take a higher paying but less fulfilling job, although it was a fairly even split, with 52% of millennials preferring a higher salary job and 48% opting for the more fulfilling path. A majority of baby boomers and Gen Xers prefer a more fulfilling job, with 60% and 54%, respectively, saying they would take the more satisfying path even if it paid less.
What does this all mean in the long run? What can underemployed workers do about it? Well, sometimes the simple answer is the right one: Look for a new job. Of those who feel underemployed, 53% are searching for new employment, compared to only 20% of those who don't feel this way. Whether they are hunting for a higher paying job or a more fulfilling one, underemployed people are looking and taking interviews toward the end of securing the job that's right for them.