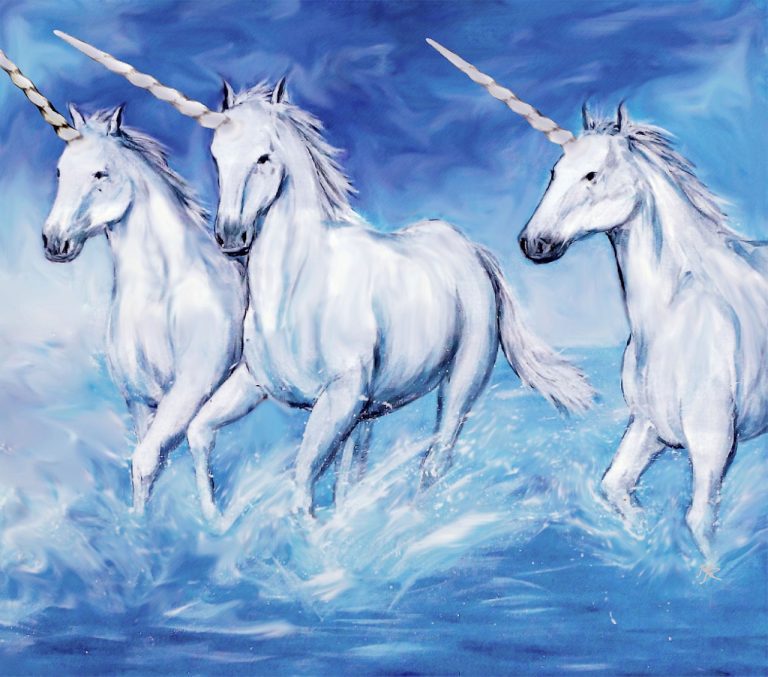 In the business world, the term "unicorn" means a privately held startup company with a valuation of more than $1 billion. This term unicorn was coined in 2013. At the time, there were just 40 private companies meeting the criteria. Now, there are about 500 companies globally meeting the criteria of a unicorn. Discussed in the article are the top ten most valuable unicorns in 2020.

Q3 2020 hedge fund letters, conferences and more
Top ten most valuable unicorns in 2020
Our list of most valuable unicorns in 2020 is based on the list compiled by cbinsights of the "World's Most Valuable Unicorns." The list is based on the valuation of these unicorns as of Aug. 18, 2020. Following are the ten most valuable unicorns in 2020:
How A Weakening PE Market Serves As Another Sign Of A Weakening Economy
Amid the turmoil in the public markets and the staggering macroeconomic environment, it should come as no surprise that the private markets are also struggling. In fact, there are some important links between private equity and the current economic environment. A closer look at PE reveals that the industry often serves as a leading indicator Read More
DoorDash ($16 billion)
Founded in 2013, it is an American food delivery service. The company, however, describes itself as a technology company that "connects people with the best in their cities." DoorDash sees their door-to-door delivery service as "just the beginning of connecting people with possibility…." Technically, the company is no longer a unicorn because it held its IPO (initial public offering) earlier this month. However, we have included it in our list because it includes a valuation as of August 2020.
One97 Communications ($16 billion)
Founded in 2000, One97 Communications is the parent company of Paytm. It is India's leading mobile-internet company that offers digital goods and services to the mobile users under the Paytm brand. The company also offers mobile marketing, advertising and payments to merchants. Paytm is backed by many big investors, including SAP Ventures, SAIF Partners, Silicon Valley Bank and Intel Capital. It has offices in India, the Middle East and Africa.
Epic Games ($17.3 billion)
Founded in 1991, it is an American video game and software company. It was initially called Potomac Computer Systems, but after the release of its first game ZZT in 1991, it was named Epic MegaGames. In 1999, when the company moved its headquarters to Cary, NC, the name was simplified to just Epic Games. It has created many popular games, including Fortnite, Gears of War and Infinity Blade series.
Kuaishou ($18 billion)
Founded in 2011, it is a Chinese video-sharing mobile app. Kuaishou claimed to have 302 million average daily active users in the first six months of 2020. The company was co-founded by Su Hua, who previously worked for both Google and Baidu as a software engineer. Kuaishou is headquartered in Haidian District, Beijing. This video-sharing company has already filed for IPO on the Hong Kong Stock Exchange, with Morgan Stanley, Bank of America Securities and China Renaissance as underwriters.
Airbnb ($18 billion)
Founded in 2008, it is an American vacation rental online marketplace. The company offers a marketplace that allows users to get lodging, especially homestays, and tourism experiences, as well as list their properties for rent. Airbnb earns revenue from the commission on each booking. This San Francisco-based company also went public earlier this month, and hence, is no longer a unicorn.
Palantir Technologies ($20 billion)
Founded in 2003, it is an American software company. Peter Thiel, the billionaire investor, is one of the co-founders of Palantir with others being Nathan Gettings, Joe Lonsdale, Stephen Cohen and Alex Karp. The company has won many government contracts. The government is currently using its technology to distribute COVID-19 vaccine and coordinate supply chains. Palantir went public in September, and thus, is no longer a unicorn.
Stripe ($36 billion)
Founded in 2010, it is an American technology company that deals in developing economic infrastructure for the internet. The company allows businesses to accept payments online, and just last year, it forayed into lending as well. Stripe, which has its headquarters in San Francisco, is on an expansion spree. It recently announced plans to expand in China, India, and Japan, while in May, the company expanded its services in five new European markets.
SpaceX ($46 billion)
Founded in 2002, it is an American aerospace manufacturer and space transportation services company. The company was founded by Elon Musk, who is also the CEO of Tesla. Musk formed SpaceX to revolutionize space transportation, and eventually make life multiplanetary. It is the first company to successfully re-launch and land the first stage of an orbital rocket. Also, it is the biggest commercial satellite constellation operator in the world.
Didi Chuxing ($56 billion)
Founded in 2012, it is a Chinese mobile transportation and convenience platform. The company has more than 550 million users across Asia, Latin America and Australia. It offers several app-based transportation services, such as bike sharing, taxi hailing, social ride-sharing and private car hailing. Didi also offers on-demand delivery services, as well as automobile services, including sales, leasing, financing, maintenance, electric vehicle charging and more.
Bytedance ($140 billion)
Founded in 2012, it is a Chinese technology company that operates several content platforms to inform, educate, entertain and inspire people. The company has apps in more than 150 markets and 75 languages. Its portfolio of apps includes TikTok, Helo, Vigo Video, Douyin, Huoshan and more. Bytedance is presently fighting a TikTok ban in the U.S. after the video service was labeled as a threat to national security.
Updated on