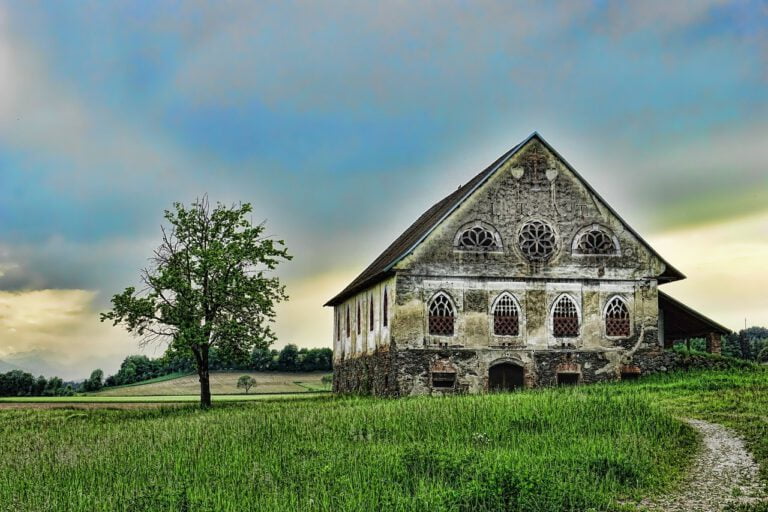 Despite being battered by the pandemic, short-term rentals on vacation homes have surged. While traditional hotels and vacation clubs seem to struggle to keep their doors open, companies such as Airbnb, Luxury Retreats, and HouseTrip are receiving more interest and bookings. Sparse finances mean fewer people travel overseas for vacation and choose instead to stay within their local environment. The health implications of staying in public spaces such as hotels and cruises have also made people evaluate their vacation plans.
Q3 2020 hedge fund letters, conferences and more
The global pandemic has led to the emergence of new trends among travelers seeking vacation experiences. A study conducted in September by Airbnb, which sampled over a thousand American citizens, found that these respondents were changing their vacation plans for the newly adopted pandemic lifestyle.
Gates Capital Management Reduces Risk After Rare Down Year [Exclusive]
Gates Capital Management's ECF Value Funds have a fantastic track record. The funds (full-name Excess Cash Flow Value Funds), which invest in an event-driven equity and credit strategy, have produced a 12.6% annualised return over the past 26 years. The funds added 7.7% overall in the second half of 2022, outperforming the 3.4% return for Read More
After a series of postponements, the online vacation rental company finally has its IPO in December. Airbnb intends to raise $30bn through a SPAC – a special acquisition company when it debuts on the New York Stock Exchange in December. The company has an approximate $85 million market cap today, which is an estimation of the total value of shares of the company.
Airbnb's move is bold, considering that the pandemic has seriously battered the hospitality and travel sectors, the vacation rental industry's leading drivers. The company's listing is one of the year's most anticipated IPOs.
The company's decision to go public has been bolstered by the noted survey trends which have been forecasted by industry experts, offering positive insight into demand trends emerging in the vacation rentals sector post-pandemic:
The surge in holiday bookings and vacation rentals
Prior to the pandemic, the timeshare industry saw its 10th straight year of growth with a 7% sales increase totaling $12.5 billion; This year travel has seen a decline of nearly 34%. While the pandemic has hindered traveling and tourism, it has not dampened holiday travelers' enthusiasm. There has been a surge in holiday bookings between April and June, seeing approximately 32% weekly growth. Most people still want to get out and see the world, but how they do it has changed. Cruise lines such as Carnival and Norwegian Cruise announced record-breaking bookings, which, following the lifting of restrictions in more countries, has been uplifting for the sector (This is besides customers who had their bookings rescheduled to next summer). These companies' positive news implies that travel and leisure companies may witness a record turn out next year post-vaccine distribution.
Remote working
With the acceleration of remote working, many people are now favoring short-term vacation commitments over yearlong leases and rent. Findings from a survey on short-term rentals discovered that a growing number of remote workers are extending their stays on online rental platforms such as Airbnb.
These customers consider moving to another city but want to experience the ins and outs before committing. Others stay in specific destinations for a short period before moving to the next. Whatever may be the case, the rise of remote working has meant more lifestyle flexibility. People can leave cities for more rural areas that offer cheaper costs of living and improved health conditions.
Staycations
The pandemic has changed the perception of vacations among holiday seekers. Travel is becoming less about tourism and more about living, working, and staying connected while being away from home. While many still crave the escape from the familiar enclaves of their homes, the way they are approaching their vacations is changing. More people are looking for a quiet getaway from home, be it for different amenities or just a change of scenery. The growing trend of staycations is an exemplification of how consumers are aligning themselves with the realities for vacations and tourism post-pandemic.
A staycation offers a blend of tourism and living. This vacation invites you to remain in your normal environment while exploring new activities. You can discover scenic landscapes, spend time with nature, find the best local eateries and just enjoy time with the people you love.
Preference for traditional vacation spots
The pandemic has also brought about a shift in vacation destinations for travelers. As an increasing number of people favor classic vacation destinations over the more popular ones, people are now exploring cabins, chalets, and their home cities' mansions. Homes are quickly replacing apartments as the premium choice of lodging space among travelers, and cottages off the beaten pathways are becoming a favorite among holiday seekers. The reason for the shift may be that people still want to spend time with their family without risking their health. Sharing crowded spaces in hotels and cruises may not be worth the risk for many because of health concerns and uncertainties. People opt for what they believe is the safer option, which even comes at a more cost-effective price.
The surge in domestic travel
The trends outlined above seem to forecast a rise in domestic travel. According to Globaldata, a think-tank focused on tourism and hospitality, and international travel will experience an estimated 40% drop in demand than domestic travel that would slip by roughly 25%. The demographics of travelers and tourists are partly responsible for the shift towards domestic travel. A significant proportion of tourists are older citizens, which is the age category that has been most affected by the pandemic.
As this category of people foregoes their favorite vacation and seaside destinations, international travel demand will decrease. Domestic travel locations such as parks and beach towns look to become more popular. Vacation rentals and similar offerings may see a surge in demand as more people flock to familiar grounds for their vacations.
Conclusion
Airbnb's upcoming public listing may allay prior fears that the travel and leisure industries do not look to get back on its feet soon. Wall Street's acceptance indicates investor confidence in the sector, while emerging trends in the industry may also bolster this confidence. Increases in bookings for short-term vacation rentals show how tourism and vacation demands are shifting. Consumers are now looking for local vacation spots as opposed to traditional popular offerings. These factors have given brilliant companies like Airbnb the confidence to make a huge bet and continue to go public.