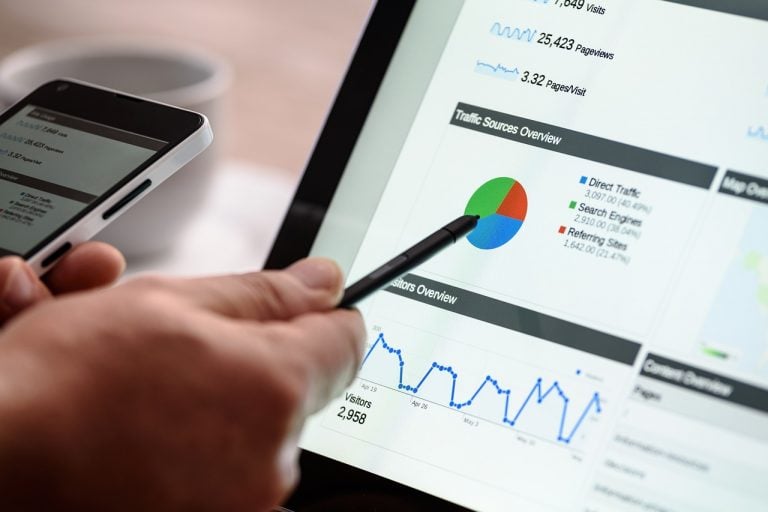 The year 2020 was a roller-coaster ride for U.S. companies, including startups. Some start-ups, however, were able to grow their value despite the coronavirus pandemic. Many of these startups were able to achieve unicorn status as well. Detailed below are the top 10 U.S. startups of 2020.
Q4 2020 hedge fund letters, conferences and more
Top 10 U.S. startups of 2020
Our list of the top 10 U.S. startups of 2020 is based on LinkedIn's list of the "50 U.S. companies on the rise." LinkedIn shortlisted companies that are 7 years old or younger, have at least 50 employees, and are privately held and headquartered in the U.S. These startups were ranked on the four parameters of "employee growth; jobseeker interest; member engagement with the company and its employees; and how well these startups pulled talent from our flagship LinkedIn Top Companies list."
Hedge Fund Launches Jump Despite Equity Market Declines
Last year was a bumper year for hedge fund launches. According to a Hedge Fund Research report released towards the end of March, 614 new funds hit the market in 2021. That was the highest number of launches since 2017, when a record 735 new hedge funds were rolled out to investors. What's interesting about Read More
Following are the top 10 U.S. startups of 2020:
Nuvia
Founded in 2019, it is a Santa Clara, Calif. based semiconductor company. The company designs chips for high-performance computers. Nuvia's co-founders John Bruno, Manu Gulati and Gerard Williams III used to work at Apple together. The company raised $53 million in late 2019 and $240 million last year. Earlier this year, however, Qualcomm announced that it is acquiring Nuvia for $1.4 billion.
Verkada
Founded in 2016, it is a San Mateo, CA based enterprise security systems company. Verkada is looking to expand beyond security to become the operating system for modern buildings. The company rolled out many features in response to the coronavirus pandemic, including tools that let users know when crowds are forming, determine building areas that are highly trafficked and more. The company has about 400 full-time employees.
Loom
Founded in 2015, it is a San Francisco-based workplace video messaging service. The service allows users to create and share recordings of their faces and screens with others. Loom boasts of several big investors, including Sequoia, Kleiner Perkins, General Catalyst and Slack Fund. The company has about 100 employees. In May, the company announced a $29 million funding round, valuing the company at about $350 million.
Attentive
Founded in 2016, this New York City-based company specializes in mobile messaging marketing. The company uses real-time behavioral data to help companies better target users. Attentive boasts of clients including Urban Outfitters, CB2 and Coach. In September 2020, the company raised $230 million in funding, giving it a valuation of $2.2 billion. Attentive has about 400 full-time employees.
Brooklinen
Founded in 2014, Brooklinen is a Brooklyn-based company that sells bedding and other home goods online. In March 2020, the company raised $50 million to expand geographically and add more product lines. The company also opened its first permanent store in Brooklyn earlier last year, selling both Brooklinen-branded products and products from other brands. It has more than 80 full-time employees.
Outreach
Founded in 2014, it is a Seattle-based sales engagement platform. In June, the company raised $50 million in a Series F investment round, giving it a valuation of $1.33 billion. Outreach offers AI-powered tools that assist sales representatives to identify, contact and stay in touch with potential customers. The company employs about 600 people, and is planning to expand into Europe and beyond.
Databricks
Founded in 2013, this San Francisco-based company is an open source analytics platform. Databricks offers data science and machine learning tools to assist companies to get more value from their data. Last year, the company acquired Tel Aviv-based data visualization firm Redash. Databricks' Spark big data processing engine is its most popular product, while its other offerings are Databricks Unified Data Service, Databricks Lakehouse Platform and more. The company has about 1,500 full-time employees.
Samsara
Founded in 2015, this San Francisco-based company makes internet-connected sensor systems. Samsara's products are used by trucks and other vehicles to make their operations safe and efficient.  It was valued at $5.4 billion last year. Samsara is reportedly planning to file IPO in March. Marc Andreessen, who is the co-founder of venture capital firm Andreessen Horowitz, sits on its board of directors. The company has about 1,350 full-time employees.
Robinhood
Founded in 2013, this Menlo Park, Calif. based company is democratizing stock market investing. The company aims to make investing affordable and easy to execute. Robinhood's platform has grown very popular among young people. This online trading platform is reportedly planning to confidentially file for IPO in March. According to Bloomberg, the value of the company was $11.7 billion during a financing round in 2020.
Better.com
Founded in 2016, it is a New York City based digital mortgage lender. The company is revolutionizing the home-financing ecosystem by making it tech-based. Better.com's platform helps to eliminate commissions, fees and unnecessary steps. It also saves time for the buyer and seller. The company has been hiring at an impressive rate and employs about 4,000 people. It is expected to file for an IPO sometime this year and has reportedly selected Bank of America and Morgan Stanley for the task.
Updated on