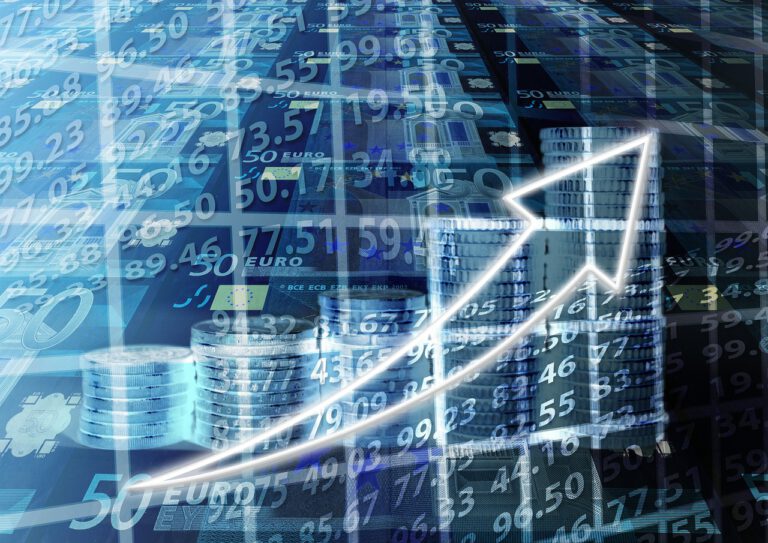 Over the years, the financial world has seen a lot of IPOs. Some IPOs failed to catch the attention of investors; while some got so much attention that many investors failed to be a part of it because of the high demand. On the other hand, there are some IPOs that people remember for a long time. These are mostly the IPOs that raised a massive amount of money from the public. If you want to know more about these IPOs, then detailed below are the top ten biggest IPOs ever.

Q4 2020 hedge fund letters, conferences and more
Top Ten Biggest IPOs Ever
Our list of the top ten biggest IPOs ever is based on the amount of funds raised. Following are the top ten biggest IPOs ever:
[Exclusive] ExodusPoint Is In The Green YTD Led By Rates And EM/ Macro Strategies
The ExodusPoint Partners International Fund returned 0.36% for May, bringing its year-to-date return to 3.31% in a year that's been particularly challenging for most hedge funds, pushing many into the red. Macroeconomic factors continued to weigh on the market, resulting in significant intra-month volatility for May, although risk assets generally ended the month flat. Macro Read More
Enel ($16.6 billion)
Enel officially went public on Nov. 1, 1999. This Italian energy company operates in 34 countries and has more than 70 million users around the globe. It is regarded as a pioneer in green energy, and has invested in hydroelectric, geothermal, solar, wind and biomass power generation. Enel was initially a state-owned company, but was privatized just before Italy adopted the euro as its currency.
NTT Docomo ($18.1 billion)
This Tokyo based telecommunications company went public on Oct. 22, 1998. On their first trading day, the Japanese company's shares gained about 19% from their initial offer price of 3.9 million yen. NTT's IPO kept the Nikkei moving even when other Asian markets were bleeding. In April 2018, NTT officially delisted their ADS (American Depository Shares) from the NYSE.
General Motors ($18.2 billion)
General Motors listed on the NYSE on Nov. 16, 2010. A point worth noting is that the automaker went public a year after emerging from a bankruptcy filing. The company owns several popular brands, including Chevrolet, Buick, GMC and Cadillac. In its IPO, the automaker raised $15.77 billion by selling 478 million common shares at $33 per share. Additionally, the company raised 4.35 billion in preferred shares.
VISA ($19.7 billion)
VISA, which is a debit and credit card processing company, went public on March 18, 2008. It listed on the NYSE. The San Francisco-based company listed 406 million class A common stock at $44 per share. This was above the forecast range of $37 to $42. On its first trading day, VISA shares performed very well and closed at $56.50 per share. More than 95% of VISA's revenue comes from three segments – data processing, international transactions, and services.
AIA ($20.5 billion)
This Hong Kong-based investment and insurance company went for IPO in October 2010. AIA initially raised $17.9 billion by pricing its Hong Kong IPO, but later exercised the overallotment option, to bring the IPO size to $20.5 billion. AIA is the biggest public listed life insurance and securities group in Asia-Pacific. It is headquartered in Central, Hong Kong and has a presence in 18 markets in Asia-Pacific.
Industrial and Commercial Bank of China ($21.9 billion)
ICBC Bank went public on Oct. 20, 2006. The bank initially raised about $19.1 billion, but on Jan. 19, 2007, it exercised an overallotment option, increasing its IPO size to $21.9 billion. At the time of its IPO, the bank had a retail customer base of 153 million. About 75% of the bank's IPO was sold to Hong Kong and global investors, while the remaining went to mainland investors.
Agricultural Bank of China ($22.1 billion)
Agricultural Bank of China, popularly known as AgBank, went public on July 7, 2010. The bank initially raised $19.2 billion, but later increased the size of its IPO to $22.1 billion. AgBank is a member of the "Big Four" banks in China, and it was the last of these four banks to go public. Just three years before its IPO, the bank was technically insolvent with non-performing loans of 24%.
SoftBank ($23.5 billion)
SoftBank's telecom unit went for IPO in Dec. 19, 2018. The company raised $23.5 billion after selling extra stocks. However, at its debut, the company's stock dropped more than 14%, after opening about 6% lower. SoftBank's mobile unit IPO was Japan's biggest IPO. The company listed on the Tokyo Stock Exchange (TSE), while its current market cap is about 17.89 trillion JPY. It is the telecom unit of billionaire CEO Masayoshi Son's SoftBank Group.
Alibaba ($25 billion)
This diversified Chinese online e-commerce company went public on Sept. 18, 2014. The company initially raised $21.8 billion, but four days later, underwriters exercised an option to sell more shares, bringing the IPO size to $25 billion. The tech companies usually list on the NASDAQ, but Alibaba chose the NYSE (New York Stock Exchange). Alibaba's current market cap is around $5.63 trillion.
Saudi Aramco ($29.4 billion)
Saudi Aramco filed IPO in December 2019. The oil giant's IPO is part of Crown Prince Mohammed bin Salman's Vision 2030 program to redefine the Saudi economy. On its stock market debut, the company's shares rose by 10% (hitting their daily limit). The surge in price gave it a valuation of $1.88 trillion at the time.
Updated on