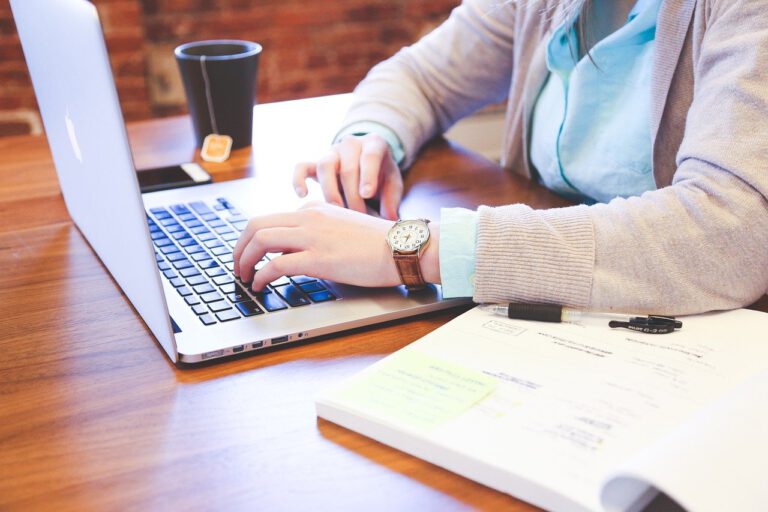 Startups are young companies that are in their first stages. Such companies are focused on a single product or service. A startup may not have a fully-developed business model and may lack adequate capital. Not all startups move beyond the initial stages, but those that do have a sustainable business model, skilled management and adequate capital. Keeping track of performing startups is good to do because these are the companies that will become the Apple or Microsoft of tomorrow. Here are the ten fastest-growing startups.

Ten fastest-growing startups
Our list of the ten fastest-growing startups is based on Growjo's list of fastest-growing companies and startups. Growjo uses an algorithm to track various growth indicators, such as revenue growth, funding, hiring and more. It then uses these indicators to score the companies. Here are the ten-fastest growing startups:
Figure
Founded in 2018, Figure is a San Francisco-based fintech company. It is basically a web-based platform that manages digital assets. Customers can also use it to complete financial and investment transactions. The company leverages blockchain, artificial intelligence and analytics to deliver solutions and products to its customers.
How A Weakening PE Market Serves As Another Sign Of A Weakening Economy
Amid the turmoil in the public markets and the staggering macroeconomic environment, it should come as no surprise that the private markets are also struggling. In fact, there are some important links between private equity and the current economic environment. A closer look at PE reveals that the industry often serves as a leading indicator Read More
Vault Health
Founded in 2018, Vault Health is a New York-based healthcare platform that supports the provision of care management, in-home diagnostics, telemedicine and e-prescribing. Vault Health's platform has a powerful suite of digital healthcare tools. During the coronavirus pandemic, the company gained popularity for its at-home and on-site saliva COVID-19 testing platform. Last month, the company also announced its on-demand, turnkey vaccination administration platform.
Thrasio
Founded in 2018, Thrasio is a Walpole, Mass.-based retail company. It is among the fastest-growing third-party Fulfillment by Amazon brands. It is also one of the biggest and most profitable consumer product companies in the Amazon ecosystem. The company is backed by investor groups representing private equity firms. Thrasio recently raised $750 million, giving it a valuation of more than $6 billion.
Greenlight Financial Technology
Founded in 2014, Greenlight is an Atlanta-based fintech company that offers debit cards for children. It also has a mobile app that allows parents to conveniently manage their family finances. The app also creates teachable moments around earning, spending, saving and giving. The company allows parents to decide how much their children can spend. Greenlight has a team of over 200 people.
LetsGetChecked
Founded in 2014, LetsGetChecked is a New York-based healthcare company. The company gives its customers direct access to a wide range of testing options and clinical services from home. LetsGetChecked combines health data and diagnostic results to enable better healthcare decision-making. The company covers general health, men's health, women's health and sexual health. Its services are available to people across the U.S., Canada, and Europe.
CyberCX
Founded in 2019, CyberCX is a Melbourne, Australia-based IT security company. The company delivers comprehensive end-to-end cyber-security services to enterprises and governments. It has over 20 offices across Australia and New Zealand and a presence in Europe and the U.S. CyberCX specializes in strategy and consulting, security integration and engineering, security testing and assurance, identity and access management, and governance, risk, and compliance.
Unqork
Founded in 2017, Unqork is a New York-based tech services company. The company is basically a no-code application platform that enables big organizations to quickly develop complex custom software of higher quality and at economical rates. Former MetLife CIO Gary Hoberman is the founder of Unqork. It achieved a $2 billion valuation after raising $207 million in October.
Attentive
Founded in 2016, Attentive is a New York-based marketing company. It's a personalized text messaging platform for businesses. The company uses real-time behavioral data to send engaging text messages to the customers of its clients. Attentive announced a $230 million Series D investment led by Coatue in September. The company boasts some well-known customers, including Sephora, Urban Outfitters, Steve Madden and more.
NUVIA
Founded in 2019, Nuvia is a Santa Clara-based semiconductors company. Its objective is to make products that combine the "best attributes of compute performance, power efficiency and scalability." Last month, Qualcomm announced it was entering into a definitive agreement to acquire NUVIA for approximately $1.4 billion. The acquisition is subject to customary closing conditions, including regulatory approval.
BlockFi
Founded in 2017, BlockFi is New York-based fintech company. It offers wealth management products to crypto investors. All its products are powered by blockchain technology. BlockFi offers its products worldwide. Some of its popular products are crypto-backed USD loans, interest-earning accounts and trading. The products it offers meet the need of individuals and institutions holding blockchain assets.
Updated on