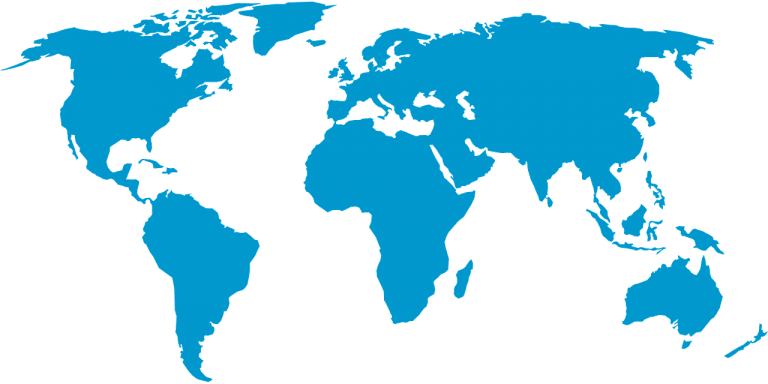 Some countries have done a brilliant job developing the necessary healthcare system to take care of their population, while others have been terrible most likely because they don't have the resources. African countries such as the Central African Republic, Chad, Congo, Nigeria, Uganda, and others are among the unhealthiest nations on the planet. But here we are going to take a look at the top 10 healthiest countries in the world. Unsurprisingly, all of them are wealthy nations with high income and heavy spending on healthcare.
These are the healthiest countries on the planet
London-based education charity the Legatum Institute recently published its annual prosperity index, which ranks 149 countries based on nine categories. One of the nine categories is health. The Legatum Institute ranked the healthiest countries based on a variety of factors including life expectancy, vaccination rates, obesity, the perception of health problems, mental health, level of disease, quality of sanitation facilities, and how satisfied people are with their nation's healthcare system.
The Legatum Institute noted that global health has improved considerably in the last few decades due to increased access to basic sanitation and rising life expectancy. But now the health improvements have begun to "flat-line" because the higher incidences of sadness and worry and more health problems (such as obesity and diabetes) have offset the improvements. These are the healthiest countries in the world:
Q3 2022 Hedge Fund Letters Database Now Live!
Q3 2022 hedge fund letters database is now up. See what stocks top hedge funds are selling, what they are buying, what positions they are hiring for, what their investment process is, their returns and much more! This page is updated frequently, VERY FREQUENTLY, daily, or sometimes multiple times a day. As we get new Read More
10: United Arab Emirates
The United Arab Emirates has one of the biggest oil and gas reserves in the world. A large chunk of its oil revenues goes into healthcare, education, and infrastructure. The UAE has an average life expectancy of 76.96 years. The country has an advanced healthcare system as its health services have much higher standards than other countries in the Middle-East. Cardiovascular diseases are the biggest cause of death in the UAE.
9: Hong Kong
Hong Kong, a special administrative region (SAR) of China, has a population of 7.4 million people. Life expectancy is 87.7 years for females and 81.7 years for males, which is among the highest in the world. It has a universal healthcare system, where the government covers more than 95% of healthcare costs.
8- Norway
The Nordic country spends more on healthcare per person than any other nation in the world. Its annual per-capita healthcare spending is $9,055. Norway has an average life expectancy of 82.1 years. Its citizens have access to some of the world's best healthcare facilities and professionals. The Scandinavian nation offers free health services to children under 16.
7- Sweden
Sweden has one of the world's lowest maternal mortality (4 per 100,000 live births) and infant mortality (2.4 per 1,000 births) rates. The healthcare services are mostly funded by taxes, with patients paying only nominal fees. The Swedish also focus on preventive medicine and fitness. According to a survey conducted by the European Commission, Sweden has the highest number of people working out regularly.
6- Austria
The European nation has a life expectancy of 81.5 years. It spends about 7% of its GDP on healthcare, which helps improve the quality of healthcare. Austria is one of the rare countries that offer free healthcare to tourists and visitors. It has five physicians per 1,000 population, which is among the highest in the world. Though Austria is one of the world's healthiest countries, it's also among the heaviest smoking nations.
5- Qatar
Qatar started its national healthcare system only a few years ago, but it's managed to find itself among the healthiest countries on the planet. The Middle-Eastern nation has 7.7 physicians per 1,000 people, more than any other nation. Despite having the best healthcare facilities and physicians, Qatar is among the world's most obese countries.
4- Switzerland
Switzerland is among the best countries to live in. It offers the best of everything, including the healthcare system. Life expectancy is 80.4 years for men and 84.7 years for women. The country spends 11.4% of its GDP on healthcare. It has a universal healthcare system where citizens are required to buy insurance from private companies and insurers are required to accept every single applicant. A stress-free environment further improves the health and wellness of its people.
3- Japan
Almost 25% of Japan's population is above 65 years of age. It has the highest population of centenarians, thanks to a healthy diet and exercise. It has an average life expectancy of 83.7 years. Unlike most other developed nations, Japan has a relatively lower obesity rate of 3.5% due to the healthy and active lifestyle of its citizens. The Japanese are known for eating healthy food in small portions.
2- Luxembourg
Surrounded by France, Germany, and Belgium, this tiny nation ranks among the world's healthiest countries. It has one of the lowest mortality rates for infants. However, about a quarter of its population is obese and alcohol consumption is also very high at 12 liters per capita. It has an advanced healthcare system supported by the government. Luxembourg promotes physical activity in schools and the public.
1- Singapore
The tiny nation-state of Singapore is the healthiest country in the world, according to the Legatum Institute. It has a population of 5.5 million and average life expectancy of 83.1 years. Life in Singapore is pretty expensive but the quality of life is also one of the best in the world. The country has an efficient healthcare system that focuses on preventive measures and chronic disease management.