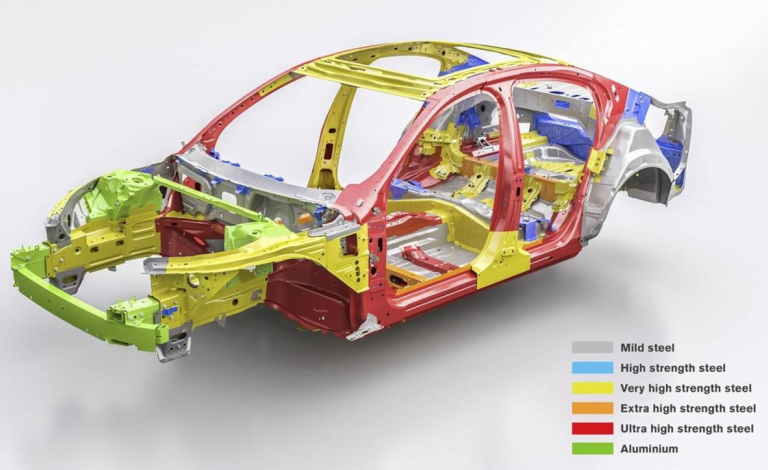 Whitney Tilson's email discussing car safety technology.
For the second Christmas in a row, the college-age child of friends of ours died in a car accident. I am sharing this unspeakable tragedy because I don't want this to happen to you – and I'm increasingly frightened of this.
Black Bear Value Fund November 2022 Update
Black Bear Value Fund update for the month ended November 30, 2022. Q3 2022 hedge fund letters, conferences and more Dear Partners and Friends, Black Bear . . . SORRY! This content is exclusively for paying members. SIGN UP HERE If you are subscribed and having an account error please clear cache and cookies if Read More
In the first 51 years of my life, I cannot recall even one serious car accident that involved me or anyone I know, but just in the past year six – SIX! – of my friends and family have been in accidents (described below) in which their car was totaled, resulting in multiple concussions in addition to the two deaths.
Q3 hedge fund letters, conference, scoops etc
While such a spate of accidents is (hopefully!) bad luck, it also reflects a national trend. Car accidents in 2016 killed 37,461 people on U.S. roads, up 14% in two years after a half-century of steady declines. Experts aren't sure why auto fatalities are rising, but I'm convinced that it's likely due to increasing electronic distractions. It's so easy for drivers these days – myself included on occasion, I'll confess – to take their eyes off the road because of an incoming call or text, looking at Google Maps, etc. Our smartphones are constantly ringing, chirping and vibrating, which is an irritating distraction most of the time – but when you're behind the wheel of a two-ton mass of metal moving at high speed, it can be deadly!
This data plus these terrible accidents have made me a total zealot about car safety, telling anyone who will listen to drive more slowly and carefully (who cares if you arrive a few minutes later?), wear seatbelts (the 15% of Americans who don't wear seatbelts account for half of auto fatalities), don't just keep going if you're feeling tired, don't even glance at your phone, etc.
But here's a big one: if anyone in your family has a car without the most advanced safety features, buy a new one now. It's impossible to know for sure, but it's possible that in every one of the six accidents, the latest safety features might have helped avoid the accidents altogether or reduced the severity of the injuries.
The Six Accidents
Here's what happened in each:
1) The day after Thanksgiving last year, my wife was up at 4am to take our daughter to the airport and on the way back, five minutes from her destination, fell asleep at the wheel and ran off the road, totaling our car. Fortunately, she was unhurt, but I shudder to think of what could have happened. (See details and photos in my Facebook post.)
2) A few weeks later, almost exactly a year ago, the son of friends of ours, driving home from college for the holidays, was killed when he rear-ended a truck that had hit another car.
3) In May, a close friend, her teenage daughter and three of her friends were driving late at night down I5 at ~70mph, in the middle of nowhere 40 miles from Bakersfield, California, on their way to Los Angeles, when a car suddenly cut in front of them. My friend swerved to avoid a collision, lost control of the car, and it rolled multiple times. Believe it or not, they walked away, albeit with some head trauma.
But they were also very, very lucky because even though the car, a 1999 Lexus SUV, was built like a tank — that's what saved them — it was 20 years old, so it didn't have the latest safety features that could have given my friend an extra moment of warning that the car was coming into her lane and helped her maintain control of the car after she swerved. Nor did it have side airbags to protect their heads as the car rolled, nor an automatic system to call for help.
4) A few months ago, my cousin's nanny was driving two of his children home (15- and 9-year-old boys) and turned left into their cul-de-sac. A car was blocking her view of an oncoming car that t-boned them, striking the car on the side in which both boys were sitting. Even with the side airbags, which no doubt saved their lives, the older boy suffered moderate head trauma, while the younger one was knocked unconscious and had a serious concussion that caused him to miss weeks of school.
5) Another cousin, driving alone last month, also got t-boned by another car and suffered a serious concussion.
6) Earlier this month, our friend's daughter was driving in upstate New York when her car skidded on a patch of ice, swerved back and forth as she struggled to regain control, and slid sideways into the front of an oncoming 18-wheeler truck.
Car Safety Technology
I've been studying the new safety technology that's now available in high-end (and even moderately priced) cars and it's truly amazing. As a starting point, Consumer Reports lists nine key safety features and allows you to check which ones are available, either standard or optional, for every car model:
Automatic emergency braking: Brakes are automatically applied to prevent a collision or reduce collision speed.
Forward-collision warning: Visual and/or audible warning intended to alert the driver and prevent a collision.
Blind-spot warning: Visual and/or audible notification of vehicle in blind spot. The system may provide an additional warning if you use your turn signal when there is a car next to you in another lane.
Rear cross-traffic warning: Visual, audible, or haptic notification of object or vehicle out of rear camera range, but could be moving into it.
Rear automatic emergency braking: Brakes are automatically applied to prevent backing into something behind the vehicle. This could be triggered by the rear cross-traffic system, or other sensors on the vehicle.
Lane-departure warning: Visual, audible, or haptic warning to alert the driver when they are crossing lane markings.
Lane-keeping assist: Automatic corrective steering input or braking provided by the vehicle when crossing lane markings.
Lane-centering assist: Continuous active steering to stay in between lanes (active steer, autosteer, etc.)
Adaptive cruise control: Adaptive cruise uses lasers, radar, cameras, or a combination of these systems to keep a constant distance between you and the car ahead, automatically maintaining a safe following distance. If highway traffic slows, some systems will bring the car to a complete stop and automatically come back to speed when traffic gets going again, allowing the driver to do little more than pay attention and steer.
But this list is just the beginning of the incredible safety features in higher-end cars these days that will help avoid accidents and, if one occurs, minimize injuries. Many luxury brands have them but I'm most familiar with Volvos, which I've driven my whole life (we currently have the 2018 XC60 which, according to Euro NCAP ratings, is the safest car money can buy). The company has set an ambitious goal, Vision 2020, in which there will be no fatalities or serious injuries in road traffic accidents in any of its cars starting in model year 2020. As part of this effort, to help avoid accidents, Volvos have:
Pilot assist: This isn't anything close to full self-driving, but it helps steer and brake the car, which is especially important if you get distracted.
Steering support/electronic stability control: It helps drivers during evasive actions in emergency situations by braking the inner wheel, aiding steering, and then braking the outer wheel to help straighten the vehicle.
Anti-skid system: If it detects a loss of grip in your wheels, it reduces engine power and works with the anti-lock brake system to apply individual brakes to help you regain control.
Blind spot information system: Many cars have Blind Spot Warning, but Volvo's system will actually activate the steer assist function and steer the vehicle back into the lane.
Oncoming lane mitigation: At speeds above 37mph, if you cross a lane marking into the path of an oncoming vehicle, the car automatically warns you and steers back.
Intersection braking: If you try to turn into the path of an oncoming car, the car jams on the brakes.
Pedestrian, cyclist and large animal detection and evasion: It detects when you might hit a pedestrian, cyclist or large animal, warns you and, if you fail to avoid it, will take evasive actions automatically. The large animal detection is especially critical at night when you're in rural areas – the system can detect a large animal in the road beyond the range of your headlights.
Distance alert: This warns you if you're too close to the vehicle ahead (so that you won't need Forward-collision Warning and Automatic Emergency Braking).
Driver alert: If it senses you getting drowsy, it flashes an alert, suggesting that you take a break (I'm not sure why this didn't work in my wife's case).
Emergency brake light: If you apply the brakes in a panic stop, the brake lights will flash at a rate of four times per second, warning the cars behind you so you hopefully won't get rear-ended.
And if you're in an accident, Volvos protect you in many ways:
High-strength steel frame: The frame of the car is primarily made with ultra high-strength boron steel, which is four times stronger than the average high-strength steel. Note the highest strength steel surrounding the occupants in this image of the safety cage of the 2019 Volvo S60:
Side impact protection system: The extremely strong side structure contains ultra-high strength steel and softer grades of steel to help withstand a severe side impact – even with a larger vehicle.Energy-absorbing interior: All the panels and door sides are padded with energy-absorbing materials to help reduce the risk of injury to the car's passengers.
Collapsible steering column: The upper and lower sections give way in a controlled manner in a frontal impact to help protect the driver.
Extra airbags: In addition to all the ones you expect, there's a side airbag that pops out of the front seats to protect the driver's and passenger's lower body, plus another one that protects the driver's knees.
Seatbelts with pre-tensioners: The safety belts tighten within thousandths of a second in the event of a collision.
Rear collision mitigation support and whiplash protection system: If the car senses that you're about to get rear-ended, the system tightens the safety belts just before the impact to help keep all occupants safely restrained. Both front seats are designed to help reduce the risk of whiplash injury if your car is hit from behind. On impact, the seat and head restraint move backwards to cushion the movement of the head and upper body. This also reduces the forward rebound. Lastly, if the car is at a standstill, the system also activates full auto-braking to help reduce the strain on the occupants and prevent the car from being pushed into oncoming traffic.
Brake pedal release: In certain frontal collisions, the brake pedal is designed to release and move down to the floor to help reduce the risk for injuries on the right foot and leg when the foot is on the brake pedal.
Volvo On Call: In my wife's crash, before the car even came to a stop the Volvo On Call system was ringing and an operator immediately came on the speakers, saying "We have a report that your airbags have deployed. Are you okay?" After my wife said she was, the operator asked, "Would you like me to call the police? "Yes please." (They were there within minutes.) "Would you like me to stay on the phone until the police arrive?" "Yes please." In this accident, the On Call system, while nice to have, didn't change the outcome, but it's easy to imagine a scenario when it could be the difference between life and death: where the passengers are severely injured or unconscious and can't call for help or are in an area with no cell phone coverage. (Every new car sold in the European Union starting in April 2018 is required to have this system, called eCall, but it's still rare in the U.S.)
Affordability
I hope you're now persuaded of the value of a new car with the latest safety features – but what if you can't afford the ~$50,000+ for a new Volvo XC60 or other high-end model?
You don't have to pay this much – you'd be surprised what you can get for a reasonable price: Consumer Reports found two dozen cars priced under $35,000 (like the Subaru Outback we bought our daughter a year and a half ago) that have four advanced safety features – forward-collision warning, automatic emergency braking, blind-spot warning, and rear cross-traffic warning – that "are highly recommended by the automotive testing team here at Consumer Reports, and they've proved to have high satisfaction among real-world car owners."
Another option is to buy a recent-vintage used model of a super-safe car that has nearly all of the safety features, but costs 25-40% less.
Lastly, if you can't afford either of these options, consider upgrading your current car with aftermarket safety technology such as forward-collision and lane departure warning, backup camera, emergency assistance, and blind spot detection monitors, as outlined in this article) and be sure to get the safest car you can afford whenever you're getting a new one.
Conclusion
For nearly my entire life, my family drove old cars. My dad is a good mechanic, so we'd typically buy 10-year-old cars and he'd nurse them along for another decade (which led to funny stories like driving an entire winter bundled up in our winter clothes because the heater wasn't working). I did the same with my first two cars and then, after I got married, my wife and I bought new cars (both Volvos), which we owned for nearly a decade each.
We were happy with our 2008 Volvo XC90, but in 2017 I became concerned with my own and others' distracted driving, so we traded it in for a new model of the same car. That decision first paid off only a week later when the automatic emergency braking saved us from rear-ending another car that slowed suddenly. And a year later, it really paid off when my wife fell asleep at the wheel!
As a frugal person and cheapskate value investor, I used to take pride in saving so much money by driving cars until their last gasp. That might have made sense at one time, but with the incredible advances in safety technology, it is very bad and dangerous thinking today.
Not getting a new car could cost you or someone you love their life!
Safe travels to all!
PS--For more on car safety, see pages 26-35 of my slide presentation, The Five Calamities That Can Destroy Your Life — and How to Avoid Them. I've posted the slides here and a video of me presenting them is here.
PPS--Our friend's daughter was an organ donor, so in her death she may have saved as many as eight other lives. If you're not an organ donor, please become one by registering here: www.organdonor.gov/register.html. It only takes a moment.