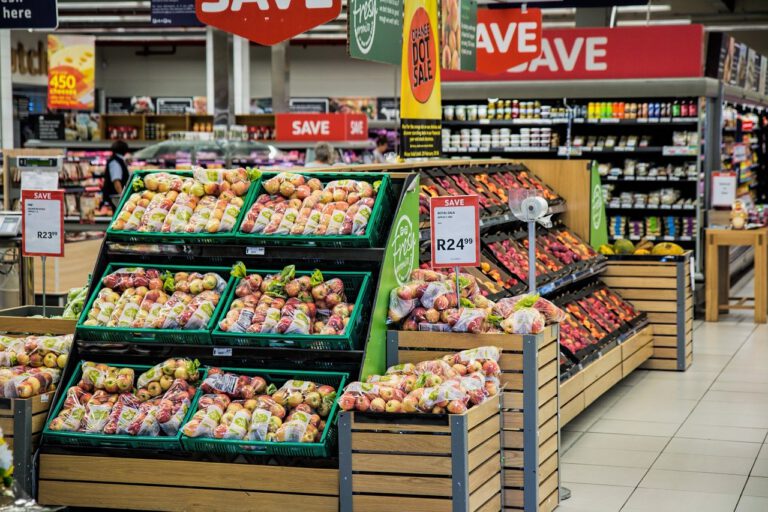 American companies are among the biggest employers globally. These companies operate in almost all segments, ranging from food service to package delivery. If you are starting to search for a new job, then it is important for you to know about these companies. To help you, detailed below are the ten biggest U.S. employers worldwide.
Q3 2020 hedge fund letters, conferences and more
Ten Biggest U.S. Employers Worldwide
Our list of the ten biggest U.S. employers worldwide is based on the number of employees that a company has. A point to note is that the employee count of the companies does not necessarily reflect the number of employees they have in the U.S. alone, rather the number of employees they have globally. Following are the ten biggest U.S. employers worldwide:
Gates Capital Management Reduces Risk After Rare Down Year [Exclusive]
Gates Capital Management's ECF Value Funds have a fantastic track record. The funds (full-name Excess Cash Flow Value Funds), which invest in an event-driven equity and credit strategy, have produced a 12.6% annualised return over the past 26 years. The funds added 7.7% overall in the second half of 2022, outperforming the 3.4% return for Read More
FedEx (About 324,000)
Founded in 1971, it is a delivery services company. The company offers overnight courier service, ground and air freight, logistics services, and other associated services in the U.S., Canada, and the Caribbean. FedEx is known for creating the package tracking technology, which is used by other carrier services. The company is based in Memphis, Tennessee.
UnitedHealth Group (About 325,000)
Founded in 1977, it is the biggest healthcare company in the world in terms of revenue. The company offers a range of health care products and insurance services. UnitedHealth offers its services under two names – UnitedHealthcare, which offers health care coverage and benefits services, and Optum, which offers information and technology-enabled health services. The company is based in Minnetonka, Minnesota.
Starbucks (About 346,000)
Founded in 1971, it is a coffee company and coffeehouse chain. The company operates a chain of stores worldwide where it serves hot and cold drinks, coffees, teas, fresh juices, and other beverages, as well as snacks, pre-packaged food items, hot and cold sandwiches. Starbucks is headquartered in Seattle, Washington, and operates more than 30,000 locations in over 70 countries.
IBM (About 352,600)
Founded in 1911, it is an information technology company. The full name of the company is International Business Machines Corporation, but it is popularly known as IBM. The company owns several patents. It manufactures and markets computer hardware, software, middleware, as well as offers hosting and consulting services. IBM operates in over 170 countries, and owns several businesses, such as PwC Consulting and The Weather Company.
Target (About 368,000)
Founded in 1902, it is a retail company that operates hypermarkets, discount stores and small local stores. The company has more than 1,900 stores across the U.S. Initially, the company was named Goodfellow Dry Goods, but in 1903, its name was changed to Dayton's Dry Goods Company. In 1910, the name was again changed to Dayton Company. The first Target store opened in Roseville, Minnesota in 1962, while in 1967, the parent company was renamed to Dayton Corporation.
Berkshire Hathaway (About 391,500)
It is a conglomerate holding company that owns several popular companies, such as GEICO, Dairy Queen, Fruit of the Loom, Pampered Chef, and more. Also, the company holds majority and minority stake in many companies, such as Kraft Heinz, United Airlines, The Coca-Cola Company, Apple and more. Influential billionaire Warren Buffett is the chairman and CEO of Berkshire Hathaway, which is headquartered in Omaha, Nebraska.
Home Depot (About 400,000)
Based in Atlanta, the company primarily sells home improvement products. Home Depot operates in all 50 states, Washington, D.C., Puerto Rico, and Guam. It also has operations in Mexico and Canada. Home Depot is the biggest home improvement retailer in the U.S., operating over 2,200 stores in North America, with almost 2,000 in the U.S.
Kroger (About 500,000)
Founded in 1880, it is the biggest supermarket chain in the U.S.  Kroger operates over 2,700 grocery stores in 35 states and Washington, D.C. It is a diversified retail company that operates hypermarkets, superstores, fuel centers, pharmacies and jewelry stores. Also, the company has dairy, bakery, and grocery manufacturing plants. Along with Kroger, the company operates under several brand names, including The Little Clinic, Roundy's, Ruler Foods, Fred Meyer, Fry's, Smith's, King Soopers and more.
Amazon (Over 1,200,000)
Founded in 1994, Amazon operates in e-commerce, cloud computing, digital streaming, and artificial intelligence (AI) landscape. Also, it has a publishing division, a film and television studio and several electronics lines. The company started as an online bookstore, but later diversified into a wide range of products. It is now regarded as the biggest internet retailer in the world. Amazon also expanded into brick-and-mortar retail following the acquisition of Whole Foods Market.
Walmart (About 2,200,000)
Walmart is the world's biggest retail company that operates a chain of hypermarkets, discount department stores and grocery stores. It is also the world's biggest company by revenue. The retail giant operates over 11,700 stores in 28 countries worldwide. However, in some countries, it operates under a different name, such as Sam's Club retail stores. More than 5,000 of its stores are located in the U.S.