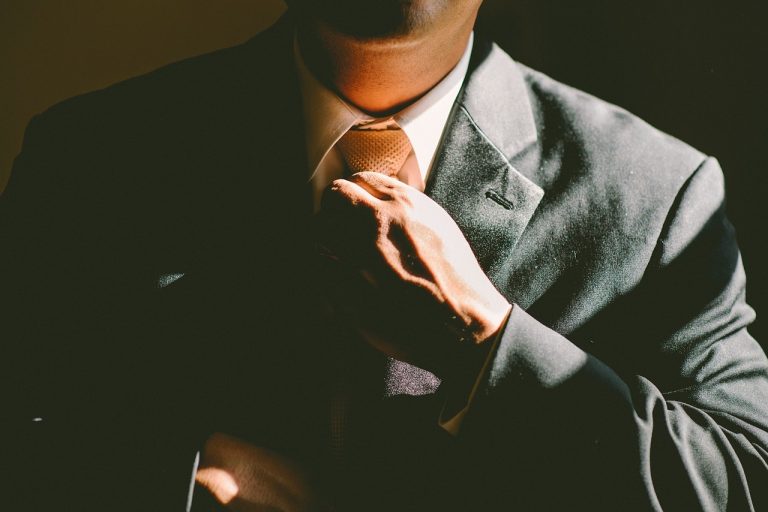 The coronavirus pandemic has marred year 2020 both for the employers and employees. Yet some employers remain popular among employees for their accommodative policies. It is important for job seekers to know which companies are popular among employees, as knowing this would help them to know the companies that they might want to target first. To help them, detailed below are the top ten employers in the world.
Q3 2020 hedge fund letters, conferences and more
Top Ten Employers In The World
Our list of the top ten employers in the world is based on Forbes' list of the World's Best Employers. Forbes, for its list, partnered with market research firm Statista. The list is based on a survey of 160,000 full-time and part-time workers from 58 countries. Employees were asked to rate their employers on Covid-19 responses, gender equality, economic footprint, image, social responsibility and talent development.
Gates Capital Management Reduces Risk After Rare Down Year [Exclusive]
Gates Capital Management's ECF Value Funds have a fantastic track record. The funds (full-name Excess Cash Flow Value Funds), which invest in an event-driven equity and credit strategy, have produced a 12.6% annualised return over the past 26 years. The funds added 7.7% overall in the second half of 2022, outperforming the 3.4% return for Read More
Following is the list of the top ten employers in the world:
Bosch
Founded in 1886, it is a Germany-based supplier of technology and services. Bosch has divided its operations into four categories: Industrial Technology; Energy and Building Technology; Consumer Goods and Mobility Solutions. The strategic objective of the company is to offer innovations for a connected life. It has more than 400,000 employees worldwide and is headquartered in Gerlingen.
Siemens
Founded in 1847, it is a German-based conglomerate that focuses on power generation and distribution, automation and digitalization of manufacturing processes, as well as smart infrastructure for buildings and distributed energy systems. The company has won over 100 diversity-related awards globally since 2005, including 2019 Forbes Best Employers for Diversity. Siemens has about 385,000 employees worldwide.
Alphabet
It is a holding company that operates through its subsidiaries, including Google, Calico, CapitalG, GV, Verily, Waymo, X and more. Alphabet came into existence in 2015 and is headquartered in Mountain View, CA. Google is its most important company with products including Android, Chrome, Google Cloud, Google Maps, Google Play and more. It has more than 100,000 employees.
Adobe
Founded in 1982, it is a U.S. based computer software company with headquarters in San Jose, California. The company operates through Digital Media, Digital Experience, and Publishing segment. It is popular for its everyday software, including Adobe Photoshop, Adobe Acrobat, Adobe InDesign, Adobe Illustrator and more. The company employs more than 21,000 people, with more than 40% of them in San Jose.
Apple
Founded in 1976, this U.S. based firm is the leading manufacturer of smartphones, PCs, tablets and other consumer accessories. Apple owns several popular brands, including iPhones, Mac, iPad, AirPods, Apple TV, Apple Watch and more. It is among the Big Five companies in the U.S. information technology industry (others are Amazon, Google, Microsoft, and Facebook). The company has its headquarters in Cupertino, CA and employs more than 130,000 people.
LG
Founded in 1947 (as Lak Hui Chemical Industrial Corp.) this South Korean company operates through its subsidiaries, including LG Electronics, LG Solar Energy, LG Sports, LG Chem, LG Siltron, LG Uplus, LG CNS, SERVEONE, and LUSEM. The company is headquartered in Yeouido-dong, Seoul, and it is the fourth-biggest Chaebol in South Korea.
Microsoft
Founded in 1975, it is among the largest providers of software, services, devices and solutions. Microsoft is best known for Windows OS, Microsoft Office suite, Internet Explorer, Edge web browser, Xbox video game consoles and the Surface lineup of touchscreen personal computers. In 2016, it was among the biggest software makers in the world in terms of revenue. The company is headquartered in Redmond, WA and employs more than 140,000 people.
IBM
Founded in 1911, it is an information technology company that offers integrated solutions using data and technology. In October of this year, the company announced spinning its Managed Infrastructure Services unit into a new public company. The spin-off is expected to be completed by the end of next year. The company is headquartered in Armonk, NY and employs more than 380,000 people.
Amazon
Founded in 1994, this U.S. based firm is among the biggest e-commerce firms in the world. Amazon started as an online marketplace for books, but is now the largest online marketplace. It is also a major player in the web services segment, where it operates through AWS (Amazon Web Services). AWS deals in the global sales of compute, storage, and database. The company is headquartered in Seattle and employs about 800,000 people.
Samsung Electronics
Samsung Electronics is the largest part of Samsung Chaebol, accounting for a majority of the group's revenue. The company operates in the following divisions: Device Solutions; Consumer Electronics; and Information Technology & Mobile Communications. In terms of revenue, it is the largest manufacturer of consumer electronics. Along with mobiles, this Korean firm is also a leading producer of camera modules, semiconductors, image sensors, lithium-ion batteries and displays. The company is headquartered in Suwon (South Korean) and employs more than 100,000 people.