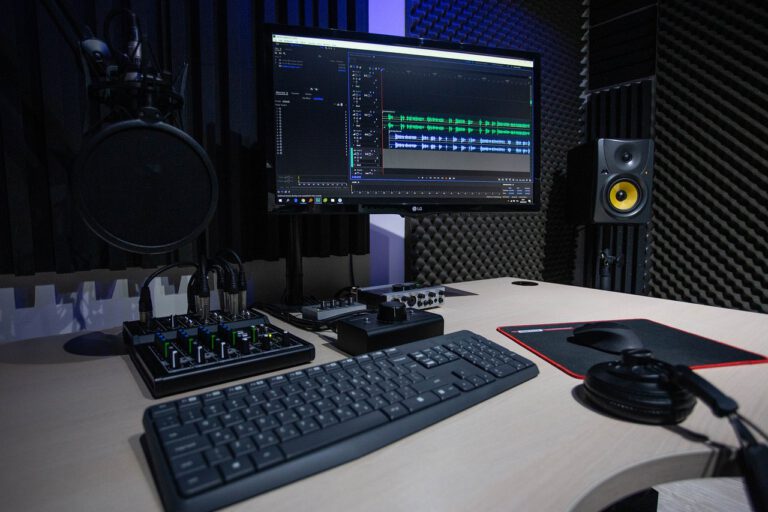 Lauren Taylor Wolfe of Impactive Capital, an impact-oriented activist investing firm, presented her thesis for HD Supply at the Invest for Kids conference late last week. Wolfe is one of the very few women who work in activist investing.
Q3 2020 hedge fund letters, conferences and more
Focus on quality
HD Supply is one of Impactive's biggest positions. The fund added to it in March and April and now owns a little over 1 million shares. Wolfe also sits on the company's board of directors.
Gates Capital Management Reduces Risk After Rare Down Year [Exclusive]
Gates Capital Management's ECF Value Funds have a fantastic track record. The funds (full-name Excess Cash Flow Value Funds), which invest in an event-driven equity and credit strategy, have produced a 12.6% annualised return over the past 26 years. The funds added 7.7% overall in the second half of 2022, outperforming the 3.4% return for Read More
Wolfe said one of the key criteria for her fund is quality. Impactive Capital looks for quality businesses in which they see a multi-year, attractive double-digit investment rate of return. She said they look for positions were "time is our friend" and where they see additional activist levers to pull to accelerate those returns.
The activist levers they look for include traditional capital allocation levers and environmental, social and governance levers that drive value.
Background on HD Supply
HD Supply was created when Home Depot sold its professional distribution assets to a private equity consortium in 2007. The business then went public in 2013 with four segments of varying quality and cyclicality and just under eight turns of leverage.
Over the last seven years, HD Supply has sold its cyclical businesses, de-levering its balance sheet by about seven turns, Wolfe added. She feels the company has done it well, and she describes what's left of the company as "the jewel of the business, the resilient and cash generative facilities MRO distribution business."
Wolfe said HD Supply is a dominant player in the maintenance, repair and operation space and benefits from scale advantages. The company serves over 200,000 customers across the nation and offers a wide range of products with over 200,000 SKUs delivered from 44 distribution centers across the country.
She also said HD Supply is the leader in the multifamily MRO space, which drives about 60% of its top line, although it also serves hospitality, which drives 18% of its revenues, and the healthcare and institutional markets.
Difficulties during the pandemic
Wolfe said facilities management is a high-quality business that enjoys stable growth, attractive margins, resilient free cash flow and a high level of conversion and free cash flow from EBITDA. In most cases, the industry is resistant to recessions. For example, during the Great Financial Crisis, HD Supply's FM revenues were only down 2%. However, that hasn't been the case with the pandemic.
"The COVID pandemic was particularly difficult for the FM business because it was the first time in history where during a recession, people were very reluctant to have maintenance professionals in their homes," Wolfe said. "But since the depths of April, May and June… all four lines of HDS's businesses are recovering, and some are even ahead of where they were last year."
She added that stable and growing markets are underlying the resilience of the FM business.
Strength in the multifamily market
The multifamily MRO repair market is a $10 billion market that grows in the low- to mid-single digits. Wolfe said it is a very fragmented market with the top six national players sharing 55% of the market. She said some of the opportunity for HD Supply's FM market is for it to grow organically and inorganically into the 45% of the market that's held by smaller regional players.
"A key driver for FM in the multifamily market is a trend toward consolidation," Wolfe explained. "Large multifamily reads have been consolidating, taking share and growing north of 5% annually. These players typically have one or two preferred national distribution partners, and they favor the large players like HD Supply. This all suggests that HDFS has an opportunity to take, share and grow alongside these consolidating players."
Wolfe expects multifamily living to benefit from the difficult economic times because of its affordability. She added that homeownership hasn't yet recovered since the Great Financial Crisis because of affordability and "prolonged household formation."
She expects the pandemic to make household formation and homeownership even less attainable for most. Wolfe pointed out that the cost of owning a home is more than 50% higher than renting a home, which should continue to strengthen the multifamily housing market.
Key demographic driving multifamily housing
Wolfe added that one of the demographics that has been especially hit hard by the pandemic is the 18-to-29 group. Unemployment is now at the highest level since the financial crisis, and this group usually rents, so their temporary displacement will have a near-term impact.
"But the combination of declining affordability the COVID pandemic and some college campuses shut down has record numbers of adult children living with their parents," Wolfe said. "Since COVID, there's been a decline of 2 million households headed by young adults aged 18 to 29. Over half of adult children are now living with their parents. This is greater than all times in history, including the Great Depression. This is unprecedented and unsustainable. And chances are if you're one of these parents, you, like many others, are dreaming up creative ways to reverse the situation."
She added that there is significant pent-up demand for multifamily units, which should mean there will be a significant uptick for the MRO business when they move out from their parents' homes.
Hotel and leisure market struggles
HD Supply's second-largest FM market is hospitality with 18% of revenues, and it's no secret that this market has been hit hard by the pandemic due to travel bans and mandatory closures. Wolfe noted that hotel MRO spending is estimated to be down 20% to 30%, but HD Supply's recently reported August financials show revenue declines in the mid-teams. She said that suggests "impressive" share gains in that category.
The company's healthcare exposure is focused on senior living markets, which have also been hit hard by the pandemic as move-ins have been paused, keeping occupancy levels down a little under 700 basis points. Select maintenance expense line items are down more than 20%. However, HD Supply's FM healthcare sales are down less than 3%, which also indicates share gains in that market as well.
Wolfe said HD Supply's last FM market is institutional, which is mostly government and academic institutions. This segment recovered from the weakness in March, April and May, and the company is now seeing year-over-year growth driven by demand for sanitation, janitorial and cleaning supplies.
ESG policies at HD Supply
She also said HD Supply will benefit from improvements it is making to its ESG issues in the long term. The company recently declassified its board and invested in employee health, wellness and safety. It has also been investing in environmental sustainability.
Wolfe said despite these long-term tailwinds, the market does have concerns about HD Supply. The first is COVID and urbanization, although urbanization is being offset by growing multifamily demand in some parts of the country where the company has significant exposure.
Some are also worried about competition, and those concerns have existed for quite some time. Management execution is also a concern due to a number of "hiccups" in recent years. Wolfe believes that after spinning out several companies, management has a singular focus on the FM business, so they will be more focused on consistent operational execution and financial performance.
What is HD Supply worth?
Wolfe argues that HD Supply is a higher quality business than what the market is giving it credit for. Compared to the company's peers, she sees room for HD Supply to rerate to a multiple that's in line with the median. She noted that the company's top-line growth is at the high end of its peers, and it has a more resilient top line during a recession, higher margins and returns on capital above the median.
However, HD Supply has one of the lowest multiples of its peers, and Wolfe expects that multiple gap to close. Until that happens, the company has just received $2.5 billion in after-tax proceeds from selling its CNI business, which it can use to invest in its business, make mergers & acquisitions, buy back shares or pay dividends.
HD Supply already announced $1 billion worth of share repurchases and a plan to allocation a significant portion of the proceeds to continued share repurchases. Whatever the company does, Wolfe sees double-digit earnings growth and a high-teens to low 20s investment rate of return in the next three years. She also sees substantial downside protection and 70% upside to her base case estimates.
This article first appeared on ValueWalk Premium.