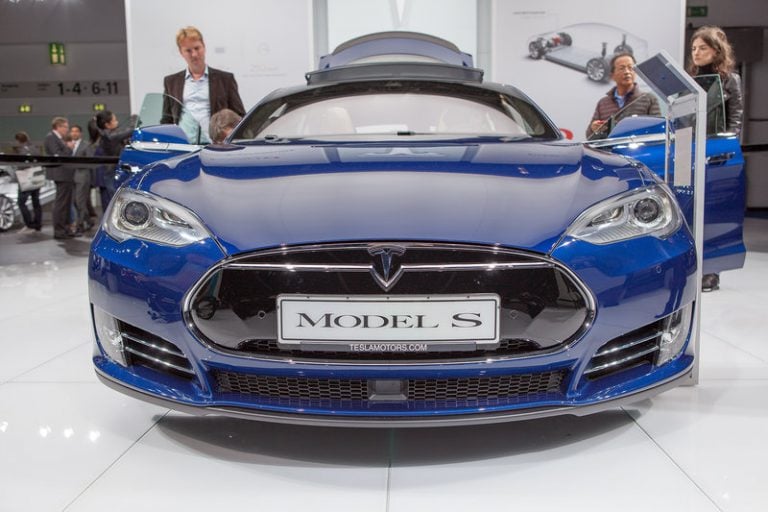 Tesla has recalled 134,951 vehicles in the U.S. for touchscreen failures after pressure from the National Highway Traffic Safety Administration. The agency sent a letter to the automaker last month. Regulators found that Model S sedans produced between 2012 and 2018 and Model X crossovers produced between 2016 and 2018 had touchscreen issues that posed a safety concern.
Q4 2020 hedge fund letters, conferences and more
Details on Tesla's touchscreen recall
The NHTSA asked Tesla to recall the vehicles due to the touchscreen problems. Regulators said when the touchscreen in the affected vehicles fails, it results in the loss of the backup or rearview camera and windshield defogging and defrosting functions. The NHTSA added that losing these functions "may decrease the driver's visibility in inclement weather."
ADW Capital's 2020 letter: Long CDON, the future Amazon of the Nordics
ADW Capital Partners was up 119.2% for 2020, compared to a 13.77% gain for the S&P 500, an 11.17% increase for the Russell 2000, and an 8.62% return for the Russell 2000 Value Index. The fund reports an annualized return of 24.63% since its inception in 2005. Q4 2020 hedge fund letters, conferences and more Read More
According to Engadget, the agency explained that Model S and Model X vehicles with a Tegra 3 chip could lose touchscreen functionality if their 8GB eMMC flash storage cards wore out. It can take five or six years for the touchscreen in affected vehicles to fail if it happens at all. As part of the recall, which starts officially on March 30, Tesla will replace affected touchscreens free. The automaker will notify owners of affected vehicles, or they can call 1-877-798-3752 with questions.
While Tesla agreed to the touchscreen recall, it downplayed the issue, rejecting the idea that wear on the vehicles' chips is a defect. The automaker said it was "economically, if not technologically, infeasible" to expect the eMMC storage to last for the vehicle's entire life. Tesla agreed to the recall so the investigation would be over and to improve customer experience.
Tesla stock still jumping
Despite the recall, Tesla stock jumped another 4% during regular trading hours on Tuesday. The automaker reported its first full year of net income in 2020, but the main revenue contributor wasn't vehicle sales.
CNN noted that 11 states require a certain percentage of zero-emission vehicles to be sold by each automaker by 2025. Companies that don't meet those requirements must purchase regulatory credits from those that do meet them, like Tesla. Tesla raked in $3.3 billion in sales of regulatory credits over the past five years, and almost half of that revenue came in 2020.
If it weren't for the $1.6 billion in regulatory credits the automaker sold last year, it would have posted a net loss.