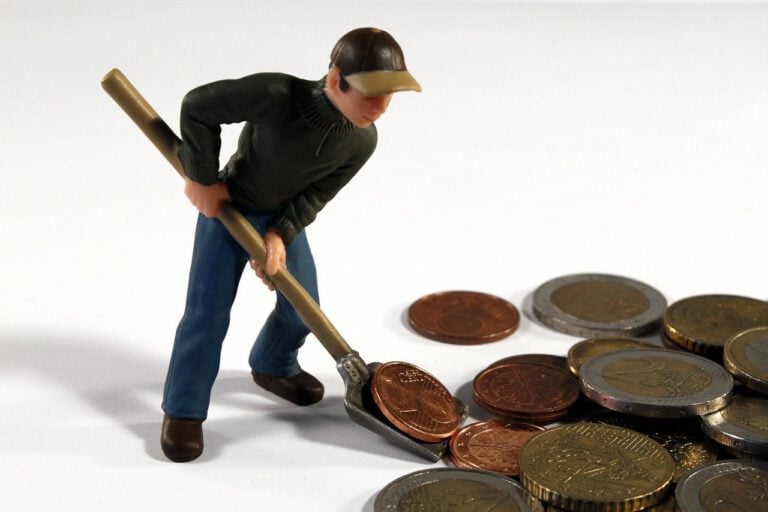 Public pensions in the U.S. committed $12.5 billion to hedge funds last year, but over 70% of that activity came in the first half of the year, according to data from HFM Insights. Gross inflows were just barely net positive during the second half of the year as quarterly commitments to hedge funds from public pensions declined.

Q4 2020 hedge fund letters, conferences and more
Declining public pension commitments to hedge funds
HFM said the first-half momentum of public pension commitments to hedge funds was lost during the second half because worst-case scenarios failed to materialize. The firm explained that when the pandemic started, hedge funds were touted as a way to navigate the market disruptions.
[Exclusive] ExodusPoint Is In The Green YTD Led By Rates And EM/ Macro Strategies
The ExodusPoint Partners International Fund returned 0.36% for May, bringing its year-to-date return to 3.31% in a year that's been particularly challenging for most hedge funds, pushing many into the red. Macroeconomic factors continued to weigh on the market, resulting in significant intra-month volatility for May, although risk assets generally ended the month flat. Macro Read More
However, as the year went on, equity markets recovered, which resulted in a decline in hedge fund allocations to $2.2 billion during the third quarter and $1.3 billion in the fourth. Meanwhile, pension allocations to equity increased $2.1 billion between the third and fourth quarters.
In the first half of the year, large pension allocators seized the opportunity to invest with previously closed managers. They also set up new portable alpha programs and increased their efforts with emerging managers, according to HFM.
Preference for other asset classes
Allocations to other asset classes were much more robust in 2020. Public pensions pushed $75.4 billion to private equity and $56.7 billion to credit and debt. They allocated $24.4 billion to equity, $25 billion to real estate, and $12.6 billion to infrastructure and real assets. During the fourth quarter, public pension commitments to "pure" hedge funds amounted to just $200 million, compared to the $1 billion committed to credit and real estate hedge funds.
U.S. public pensions hired almost 150 hedge fund managers last year, although the number of terminations wasn't far behind that. According to HFM, some pensions were underwhelmed by hedge funds' reactions to the market chaos during the first quarter, while others cut underperformers and upgraded to new firms. Many chief investment officers found that their biggest hedge fund managers disappointed them the most.
California public pensions led the way in hedge fund commitments
HFM found that California public pensions had the highest commitments to hedge funds last year at $4.459 billion. Of that total, $2.697 billion went to pure hedge funds, while $1.762 billion went to other hedge funds, which include real estate and credit funds.
HFM also said most of the public pensions in California that did commit funds to hedge funds came from the state's county funds instead of big pensions like the California Public Employees' Retirement System (CalPERS) and the California State Teachers' Retirement System (CalSTRS).
Illinois was in second place with $1.202 billion in hedge fund commitments from pensions, while Maryland came in third place with $998 million allocated to hedge funds.
Institutional sentiment is up
Although hedge fund allocations from pensions fell in the last two quarters, the broader institutional investor community has positive sentiment on hedge funds. HFM believes this means greater inflows will be coming during the first quarter. The firm's survey also found that North American institutions are more likely to boost their hedge fund and private credit allocations than any other asset classes during the first half of the year.
Updated on