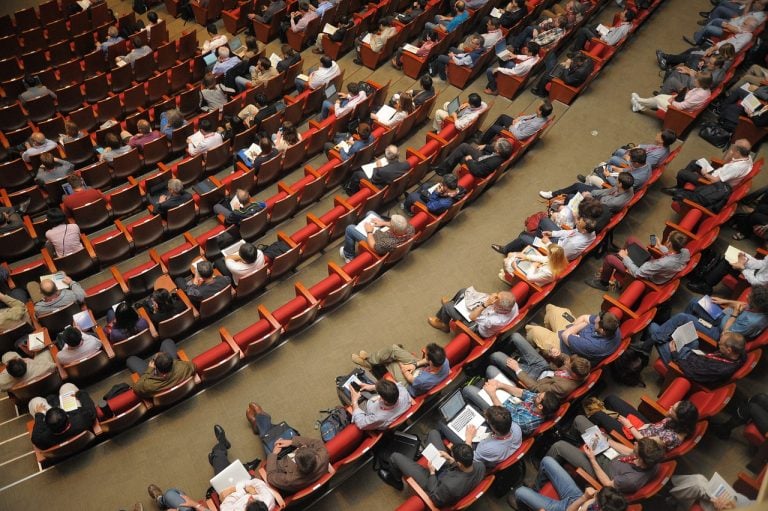 UPDATE 12/9/2019 10:11AMEST Congrats to the 10 winners of the contest for the 2019 Project Punch Card! We hope you enjoy the conference. Thank you for everyone else who joined the raffle.
If you cannot attend or did not win do not fear as you can stay tuned for our follow up and other great conference coverage content here.
The 2019 Project Punch Card Value Investing Conference will be held on Wednesday, December 11, 2019 at the Fordham University at Lincoln Center, New York.
What Value Investors Can Learn From Walter Schloss And Ben Graham Today
Walter Schloss isn't a name many investors will have heard today. Schloss was one of the great value investors who trained under Benjamin Graham and specialized in finding cheap stocks. His track record was outstanding. In Warren Buffett's 1984 essay, the Super Investors of Graham-and-Doddsville, he noted that between 1956 and 1984, Schloss's firm returned Read More
The conference has an incredible line up which includes speakers such as Michael Mauboussin, Rupal Bhansali, Pat Dorsey, Cliff Asness, James Dinan, Eileen Murray and many more. ValueWalk is proud to team up with the sponsors to offer TEN free tickets if you sign up using the form below (or using this link) by entering your name and email. We will pick ten random winners on Monday 12/9/2019 so please submit your email and first name ASAP.If you win and do not respond to our email we may have to pick another winner so please check your inboxes on 12/9/2019.
The tickets retail for $995 each so you are effectively giving away almost $10,000 of free prizes.
If you want to support the cause or learn more about the event please click here.
Please contact us info(@)www.valuewalk.com for any questions.
We listed the full line up below.
Project Punch Card is a nonprofit that supports underrepresented groups in the investment field and a long-term investment orientation among business students.
2019 Project Punch Card Program:
8:00 – 9:00: Check-in and breakfast
9:00 – 9:10: Introductory Remarks
9:10 – 9:40: Rupal Bhansali
9:40 – 10:25: Eileen Murray; Moderated by Meredith Trivedi
10:25 – 10:55: Pat Dorsey, CFA
10:55 – 11:05: Coffee and Networking Break
11:05 – 11:50: Victor Khosla, Robert Koenigsberger and Andrew Herenstein; Moderated by Lawrence Delevingne
11:50 – 12:50: Lunch
12:50 – 1:35: Debra Fine and Anna Nikolayevsky
1:35 – 2:05: Cliff Asness
2:05 – 2:15: Coffee and Networking Break
2:15 – 3:00: Michael Oliver Weinberg, CFA; Moderated by Svea Herbst-Bayliss
3:00 – 3:45: Jamie Dinan; Moderated by Michael Oliver Weinberg, CFA
3:45 – 4:15; Michael Mauboussin
4:15 – 5:15: Reception
Speakers List
Cliff Asness, Founder, Managing Principal & Chief Investment Officer, AQR Capital Management
Eileen K. Murray, Co-CEO, Bridgewater Associates, LP
James G. Dinan, Founder, Chairman & Chief Executive Officer, York Capital
Michael J. Mauboussin, Director of Research, BlueMountain Capital; Author, The Success Equation, More Than You Know, Think Twice, Expectations Investing
Victor Khosla, Founder & Chief Investment Officer, Strategic Value Partners
Robert Koenigsberger, Founder & Chief Investment Officer, Managing Partner, Gramercy Funds
Rupal J. Bhansali, Chief Investment Officer of International & Global Equities & Portfolio Manager, Ariel Investments
Andrew J. Herenstein, Founder, Managing Principal & Co-Portfolio Manager, Monarch Alternative Capital
Michael Oliver Weinberg, CFA, Managing Director & Head of Hedge Funds and Alternative Alpha, APG
Debra Fine, Founder & Chief Executive Officer, Fine Capital Partners
Pat Dorsey, CFA, Founder & Chief Investment Officer, Dorsey Asset Management
Anna Nikolayevsky, Founder & Chief Investment Officer, Axel Capital
Svea Herbst-Bayliss, Journalist, Thomson Reuters
Lawrence Delevingne, Journalist, Thomson Reuters
Meredith Trivedi, Managing Director, Heilbrunn Center for Graham and Dodd Investing at Columbia Business School