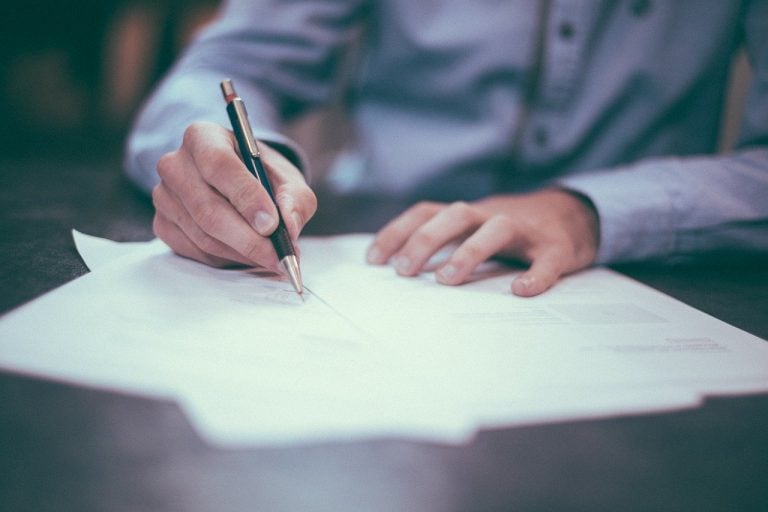 Private equity deals are under increasing criticism from the media, employees and politicians alike. Yet one group with a pivotal role to play in bringing non-partisan analysis to the debate risks being undermined by recent practices: business schools.
Due to the lobbying efforts it employs to defend its record, PE is often accused of regulatory capture – Blackstone's Stephen Schwarzman acting as chairman of US President Donald Trump's Strategic and Policy Forum in 2017 being a classic illustration. Until recently, academia had been somewhat immune to the industry's relentless promotional campaigns, remaining one of the only independent bastions to scrutinise its conduct and performance.
Q3 2019 hedge fund letters, conferences and more
Carlson Capital's Double Black Diamond Strategy Gains 5.3% On Jewelry Play
Carlson Capital's Double Black Diamond fund added 3.09% net of fees in the second quarter of 2021. Following this performance, the fund delivered a profit of 5.3% net of fees for the first half. Q2 2021 hedge fund letters, conferences and more According to a copy of the fund's half-year update, which ValueWalk has been Read More
Influential donations
I fear that arm's-length relationship is under threat from the growing pattern of connections between private equity and business schools. During the 2012 presidential campaign, it emerged that Republican candidate and former Bain Capital co-founder Mitt Romney's donations to Harvard Business School totalled $10,000 in the prior tax year and $75,000 over the previous decade.
While small in the scheme of things, such generosity by PE alumni can quickly add up. Undoubtedly, larger amounts increase the scope for influence. In 2010, KKR's Henry Kravis handed $100m to Columbia Business School to help finance the development of a new campus.
There was no explicit quid pro quo in that instance, but recent gifts have done away with the pretence. In October 2017, the University of Chicago Booth School of Business received $5m from Raymond Svider, chairman of BC Partners and a former student, to fund its private equity programme.
Earlier this year, Josh Harris, a co-founder of Apollo Global Management, contributed $10m towards research into alternative investments at my alma mater, the Wharton School.
Fund managers have made so much money with the growing financialization of the economy that they have become prominent donors to their former universities, even if their gifts are not always related to research projects.
Questioning Academic Research's Impartiality
At a time when private equity is being challenged over some of its predatory practices - witness the recent "anti-looting" bill proposal by US presidential candidate Elizabeth Warren - it should be of concern that academia is in danger of losing its autonomy, with the reputational and ethical risks that entails.
Based on what has happened in other research areas, we can infer that future private equity papers might lack objectivity. As underlined by investigative journalist Charles Ferguson in his book Inside Job, several studies have shown that clinical drug trials funded by pharmaceutical companies yield favourable results for the sponsor's products more often than independent trials. In one study, such sponsor-funded trials were 3.6 times as likely to produce a positive outcome.
If medical researchers who take the Hippocratic Oath are so readily influenced by money, can we expect scholars at world-class business schools to exercise better judgment? Unfortunately, behavioural science tells us that we are all subject to cognitive biases, and the wrong incentives are often to blame. Small wonder that the financier and professor Nassim Nicholas Taleb, a fierce critic of academics, insists on self-funding his own research.
Unhealthy Relationships with business schools
Industry backing of business schools' private equity institutes is only one form of pressure. Professors at key institutions also act as paid consultants for investment groups or trade associations. Conversely, sector professionals often sit on the advisory boards of business schools' PE programmes or management committees.
Even if tenured university professors usually earn hundreds of thousands of dollars a year, they cannot be faulted for seeking additional income. But it seems likely that advisory fees might sway their judgment.
As further evidence that academics are cosying up to the sector, a number of casebooks on private equity have been edited or even co-authored by practitioners. A recently published textbook was even prefaced by KKR's Henry Kravis. Typically, this material does not cover controversial PE failures like the bankruptcies of Caesars Entertainment, EMI Music, Toys "R" Us and TXU, the last two of these having failed in the wake of the financial crisis under the ownership of KKR itself.
Imagine writing a book in 1950, assessing communism and asking for Joseph Stalin's advance praise. Would the work reflect the system in all its facets? Scholars have always been the most ardent, if obstinate, free thinkers and dissidents. Let us hope our society will keep enough latter-day Solzhenitsyns for intellectual independence to endure. Unbiased policy-making relies on it.
MBA students who pay $150,000 for the best education also deserve an untainted product to make informed career choices. Many business schools offering courses on private equity may no longer guarantee such an essential premise.
Article by Sebastien Canderle
---
Sources:
Mitt Romney's donations to Harvard:
https://www.motherjones.com/politics/2012/02/mitt-romney-charity-philanthropy-lds/
https://www.forbes.com/sites/edwindurgy/2012/05/17/an-inside-look-at-the-millions-mitt-romney-has-given-away/#2a77c7c1a6a3
Henry Kravis's donation to Columbia Business School
https://www8.gsb.columbia.edu/newsroom/newsn/1477/kravis-gives-school-100-million-to-establish-manhattanville-campus
Raymond Svider's donation to Chicago Booth:
https://campaign.uchicago.edu/feature/5-million-gift-from-raymond-svider-mba89-expands-private-equity-programming/
Josh Harris's donation to Wharton:
https://news.wharton.upenn.edu/press-releases/2019/02/wharton-school-receives-10-million-gift-from-josh-and-marjorie-harris-to-advance-learning-and-engagement-in-alternative-investments/