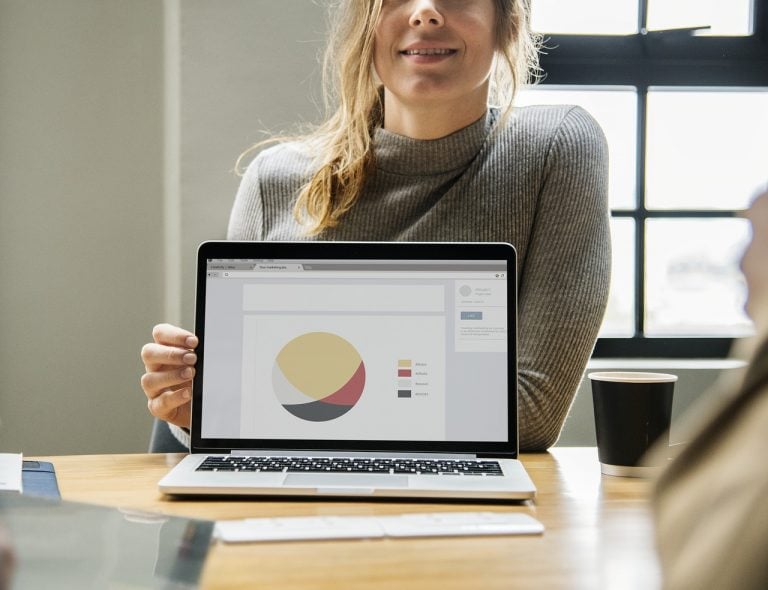 If you, as an individual, are a salaried employee but now wish to start a business, then your personal financial statement will be the key to avail credit. You may not be entitled for a loan for business, as the eligibility criteria here underlines history and financial position of an existing business. Since, the business in question would be a start-up; you will have to depend on personal finances for the time being, as a means to fund the venture. It is however recommended to keep personal and business finances separate, in the long-run.
When providing monetary support to a new business, it is important for the fund-provider to understand your financial position, which is well-represented by your personal finance statement.
[REITs]
This Clean Energy Hedge Fund Has Solid Returns In 2022 And Uses Amazon As A Precedent
Electron Capital returned 3.1% for October, bringing its year-to-date return to 8.3%. The MSCI ACWI gained 6% for October, raising its year-to-date return to -22.3%, while the S&P 500 returned 8% in October for a year-to-date loss of 18.8%. The MSCI World Utilities Index was up 2.7% for October but remains down 13.5% year to Read More
Q3 hedge fund letters, conference, scoops etc
What Does a Personal Financial Statement Contain?
A personal financial statement reflects your financial health. It is a spreadsheet or a document that gives a breakdown of all assets, liabilities, and fiscal details.
This document also contains general information such as your name, address, etc.
The assets are detailed on the right side, while the liabilities are listed at the left side of the sheet.
Liabilities include credit card balance, a personal loan, mortgage, unpaid tax, and more.
Assets include amount of balance in bank accounts, trading accounts, retirement account balances, and similar information.
If you are married, then you can apply for a joint personal financial statement, which shows details of all debt incurred and owned assets, of both the involved persons.
What is excluded from a Personal Balance Sheet?
There are a few things, which personal financial statements do not show.
Business-related liabilities and assets do not surface in a personal financial statement.
This spreadsheet also excludes leases and rentals since the rented or leased assets are not under your ownership.
A personal balance sheet will exclude personal property such as household goods, furniture, and more, which cannot be sold off to repay a loan.
However, property that has significant value such as antiques, jewellery, etc, can be included, if the asset value of these items are verified for appraisal by a certified agency.
Analysis of Net Worth, Possibility of Availing Credit, and More
A personal financial statement thus basically shows your net worth, which is assets minus liabilities, and it holds a great value, when it comes to seeking loans.
Net worth translates as what you will have in cash if you sell off all the self-owned assets to repay debts.
If the financial statement shows debts as greater than assets, then your net worth will is a negative.
For instance, if the sum of your utility and credit bills, auto loan bills, mortgage bills, etc. sum up to be more than the cash of all the investments and real estate property you own, then your net worth is negative.
If the net worth shows as negative, you can file for bankruptcy protection to resolve some of the debts. It may prevent creditors from collecting outstanding debt by posing any financial threat or stress on you.
However, certain liabilities cannot be discharged, and these include alimony, taxes, child support, and more.
Thus, personal financial statements have a great impact, when it comes to securing funds to run a new business. The document allows banks/NBFCs to assess your financial situation so that they can take an informed credit decision. If your financial health is not up to the expectation, you may be given an option to provide a personal guarantee, pledge an asset, or co-apply for the loan.
How to Fund Your Start-up Business?
You can either apply for a property loan or a soft loan to arrange capital for the venture, or opt for a small cash loan or a short-term loan, until the business attains enough vintage and financial history, to shift to a business loan suited for only business purposes. Thus, by comparing personal financial statements over a time, you can track your financial health and monitor it closely to improve the same. You should keep a check on this document regularly, especially if you intend to avail credit for business needs.
What is a Business Financial Statement?
A financial statement of your company will list liabilities and assets specific to the business alone. It will depict the net worth of the company, and leave out your personal financial details. The financial statements of an organization, include income statements, profit and loss statements, proof of revenue generation over a specific time period, expenses and debts incurred, cash flow statements (indicated the amount of cash the business has), shareholder equity statements (indicate the performance of the company's stock).
Thus, a personal and business finance statement are different from each other in lot many ways, though they serve the same purpose, which is to denote the financial position of an entity, be it an individual or a company. An organization's financial statement comes in use when applying for a traditional business loan, which is the best way to finance your start-up initiative, after it attains at least 3-years vintage.
If you wish to secure a loan for your start-up business, do not hesitate to take support of your personal finance for the moment. And to avail monetary support via this route, you need to keep a regular check on your personal financial statement.
---
Author Bio:
Satchit Hasabnis is a highly qualified Chartered Financial Analyst who has more than 10 years of experience in the industry. He has been associated with global giants like DCB, HSBC, and Caparo Financial Solutions. He has co-founded, Loanbaba, which provides quick and easy loans like Small Cash Loans, Business Loans, Gold Loans etc to people of different economic background.