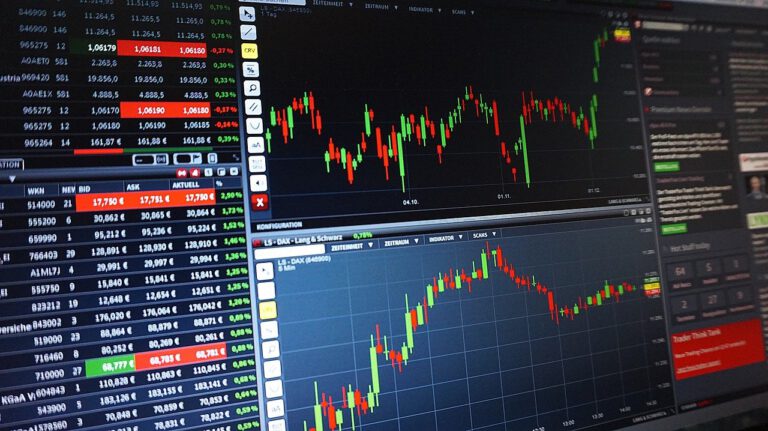 What's New In Activism: Monmouth R.E. Inv. Rejects Starwood Capital's Offer
Q2 2021 hedge fund letters, conferences and more
Monmouth R.E. Inv. Corp. (NYSE:MNR) has rejected an improved offer from private equity firm Starwood Capital, saying its preferred bid from Equity Commonwealth (EQC) - a mixture of cash and stock valued at $19 per share - offers the opportunity for shareholders to participate in future upside over the certainty of Starwood's $19.20 per share cash bid.
Starwood responded in a press release, "The Monmouth board's latest decision to not engage in discussions with Starwood is yet another action that deprives its own shareholders from receiving the higher and more certain value represented by our cash offer."
Gates Capital Management Reduces Risk After Rare Down Year [Exclusive]
Gates Capital Management's ECF Value Funds have a fantastic track record. The funds (full-name Excess Cash Flow Value Funds), which invest in an event-driven equity and credit strategy, have produced a 12.6% annualised return over the past 26 years. The funds added 7.7% overall in the second half of 2022, outperforming the 3.4% return for Read More
Institutional Shareholder Services had previously reiterated its recommendation for shareholders to vote against EQC's offer at a shareholder meeting due to take place on August 30.
On August 16, Monmouth announced that it had accepted EQC's offer which had increased from an earlier offer of $17.62 per share. The revision had already been criticized by activist investor Blackwells Capital, which accused Monmouth's board of renegotiating a "worse deal for shareholders" on August 17.
To arrange an online demo of Activist Insight Online, send us an email.
Activism chart of the week
So far this year (as of August 19, 2021), 26 U.K.-based companies have been publicly subjected to activist demands. That is up from 21 during the same period last year.
Source: Insightia (Activist Insight Online)
What's New In Proxy Voting: J&J Criticized Over Vaccine Apartheid
The Interfaith Center on Corporate Responsibility (ICCR) criticized Johnson & Johnson (NYSE:JNJ) for being "stubbornly dismissive of calls to prioritize equitable vaccine access" in the race to inoculate the world's population against COVID-19.
Despite investors seeking a commitment from J&J through multiple letters and shareholder proposals for a report on how the company intends to equitably distribute its COVID-19 vaccinations, an August 16 report from the New York Times revealed that the majority of the J&J vaccine doses produced in South Africa are being exported to Europe, as opposed to treating local residents.
ICCR reported on August 19 that J&J investors are expressing both "frustration and outrage" at the news that the less expensive vaccine is not being distributed to poorer countries.
A shareholder proposal from Oxfam America that asked J&J to commit to the equitable distribution of its COVID-19 vaccinations received 31.8% support at the drug manufacturer's April 22 annual meeting, according to Proxy Insight Online data.
Proxy chart of the week
So far this year (as of August 18, 2021), there have been 47 votes on exclusive forum provisions at U.S.-based companies. That is up from 25 during the same period last year.
Source: Insightia (Proxy Insight Online)
What's New In Activist Shorts: Wolfpack Research Places A Short Bet On SGOCO Group
Wolfpack Research placed a short bet on SGOCO Group, Ltd. (NASDAQ:SGOC), citing multiple arrests of key people and accusations of financial fraud and money laundering.
The August 17 report alleged that SGOCO is a company controlled by alleged criminals and involved in a "confirmed, widely reported criminal fund fraud."
The short seller said in its report that in December 2020, three of SGOCO's key people and largest shareholders were arrested by the Hong Kong authorities and were named as the "masterminds" in a HK$475 million ($61 million) international fund fraud scheme involving SGOCO.
Citing police statements and local media, Wolfpack said that major shareholders of SGOCO used the company to drain the assets from an investment fund for years while maintaining the appearance of M&A activity. These shareholders bribed insurance agents from multinational insurance firm AXA Financial in order to let them raise capital into a Hong Kong Investment Fund (HKIF), which was later liquidated, causing a HK$475 million hole in the pockets of 260 "victim" investors, the report read.
Shorts chart of the week
So far this year (as of August 20, 2021), Muddy Waters Research has subjected two companies to activist short campaigns. That is down from five in the same period last year.
Source: Insightia (Activist Insight Shorts)
Quote Of The Week
This week's quote comes from Buxton Helmsley's Alexander Parker in an August 17 open letter blasting Mallinckrodt directors for reinstating the entire board despite being voted out by shareholders at the drugmaker's recent annual meeting. Read our coverage here.
"When every single one of you received a majority of votes that removed you from office at the August 13, 2021, AGM, that was shareholders telling you 'Every one of you are fired', on the spot, plain and simple." – Alexander Parker