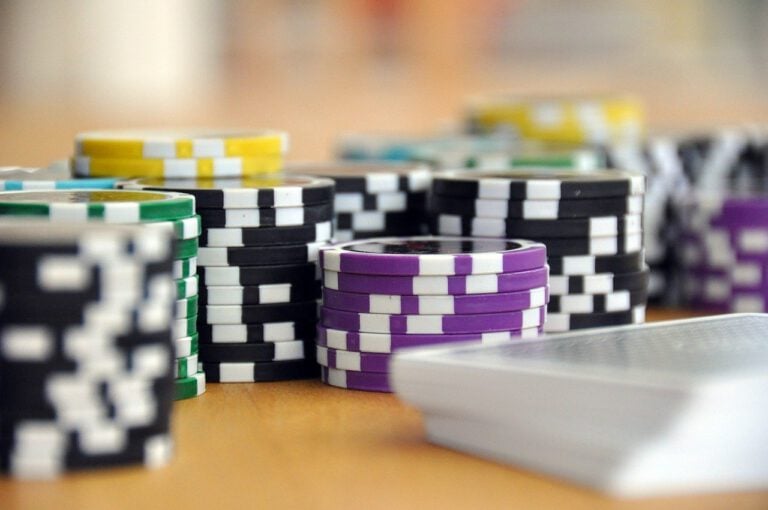 It's no secret that people are integrating their mobile devices into everything they do. By 2025, 72% of internet users will only use mobile devices to go online, according to research by the World Advertising Research Center. Like most industries, gambling aims to take advantage of this trend with advancements in mobile gambling and sports betting. And while we're still in the early phases of mobile gambling and sports betting, they are growing rapidly.

Q4 2020 hedge fund letters, conferences and more
The State of Mobile Gambling
"Legality is the main barrier to more widespread adoption of mobile gambling and sports betting. Neither is legal in the majority of states, despite success stories in states with legal mobile betting and/or gambling. Indiana, for example, has embraced the mobile sports betting trend from day one and has seen immediate growth, capturing market share and meaningful revenue dollars. Sports betting on mobile accounted for nearly 86% of all wagers placed in the state in December, when the sports betting handle hit a record $313.1 million.
Fund Manager Profile: Zhang Hui Of China's Southern Asset Management
Historically, the Chinese market has been relatively isolated from international investors, but much is changing there now, making China virtually impossible for the diversified investor to ignore. Earlier this year, CNBC pointed to signs that Chinese regulators may start easing up on their scrutiny of companies after months of clamping down on tech firms. That Read More
New Jersey, too, has flourishing online gambling and sports betting markets, with 85% of sports bets being wagered online. We fully expect neighboring states to finally embrace these emerging markets: Maryland voted to legalize sports betting in November, and New York is moving to follow suit with mobile sports betting. Further adding to the growth of mobile gambling and sports betting in the U.S. is Michigan, which is expected to launch mobile sports betting in early 2021, further catapulting the industry in other states."
As the number of states with legal mobile sports betting and/or gambling grows, the future of mobile in the gambling industry will become clearer. Essentially, the trend hinges on embracing the current mindset of consumers, who are accustomed to the freedom and immediacy of mobile-first lifestyles. They can order food, shop for insurance, watch their favorite TV shows, and do just about everything else on their mobile devices. Why not place bets and gamble?
Because of this mindset and advancements in modern technology, mobile sports betting and gambling are likely to become widely adopted in the next few years. Ultimately, the companies, operators, and states that fail to embrace this trend will be at odds with the way the rest of the world — and technology — is moving.
The introduction of 5G is a huge indicator for the future of mobile gambling and sports betting. This technology allows people to bet in real time, without draining their device's battery or getting kicked out in the middle of a bet due to poor connection. Artificial intelligence is another technology that will change the face of these markets. AI has the power to make the betting experience more personal and tailored — without sending predatory suggestions or marketing messages.
The next stage of development for gambling and sports betting on mobile revolves around convenience and safety. While making it easier to gamble on mobile devices means it could be easier to run into problem gambling, there's already a massive mobile offshore market that's unregulated.
Therefore, regulating mobile gambling and sports betting will protect consumers against offshore operators who don't need to follow any laws and raise capital to fund problem gambling programs. With mobile, operators can easily monitor customer behaviors when they are in a mobile app, providing a more responsible gambling experience while promoting better business practices for all parties.
What Does the Future of Mobile Gambling and Sports Betting Look Like?
It's clear that mobile gambling and sports betting are set to skyrocket, but where are they heading in 2021?
Experienced professionals will help shape the market
As demand grows for mobile gambling and sports betting, executives and teams with real-world experience will need to guide the expansion carefully to set up the industry for success. In addition, gatekeepers like Apple and Google can help facilitate growth by working with suppliers and operators to accommodate native and non-native apps for gaming purposes. This increased visibility, coupled with suitable and fair regulations, will help mobile gambling and sports betting reach their full potential in the U.S.
Technological innovation will pave the way.
Tech has enabled the rise of mobile gambling and sports betting, and as mentioned, it will continue to empower their growth. Consider 5G: Increased bandwidth will open up possibilities for livestreaming and real-time wagering with others. Reducing data latency from 10 to 15 seconds down to one or two seconds will dramatically improve the live sports betting and gambling experiences. Technology will help the U.S. exponentially grow with the anticipation of reaching parity with leading markets like the U.K.
Untapped potential will be reached.
Mobile sports betting and gambling are self-sustaining ecosystems; customers are eager to play. What comes next are bigger, better, and more personal versions of the betting formats we already know. Innovative products like live dealers and slots enable customers to have an on-property experience from the comfort of their homes at the pace they enjoy. Live dealers and live slots in the rest of the mobile market will create unique experiences for customers.
State-by-state competition will grow.
The potential payoffs for states that open their doors to mobile gambling and sports betting early are high. States will start to compete for revenue, and legislation will continue at its current, rapid pace. New York, for example, should pay attention to and realize how successful New Jersey has been and work to earn its share of taxable gaming revenue in an effort to supplement the state's budget deficits.
Conclusion
The mobile gambling and sports betting markets are set to explode over the coming years. Legal boundaries are expanding rapidly, states are realizing the benefits of quickly legislating and regulating, operators and media companies are preparing to deliver world-class products at scale, and customers are chomping at the bit to start playing. The future is bright.
---
About the Author
Max Bichsel is vice president of U.S. business for Gambling.com Group, the fastest-growing performance marketing company for online gambling that is poised to take the new American sports betting market. Max is an expert on the American online gaming and sports betting markets; he is responsible for growing business with operators and partners as more states legalize, regulate, and offer online gaming.
Updated on