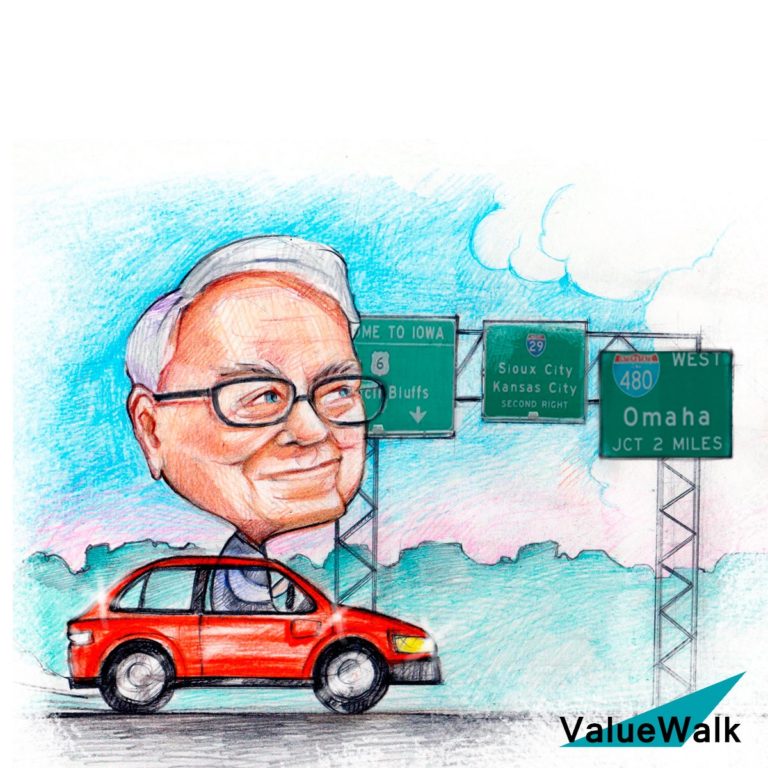 Warren Buffett has said that even today, he could earn 50% or more a year if he had less money.
As strange as it may seem, having more than $110 billion of cash to invest at Berkshire Hathaway is actually a disadvantage to Buffett. With so much cash, he has to take big bets on large companies, and just can't access the market's best small-cap opportunities.
ValueWalk's October 2022 Hedge Fund Update: Haidar Capital Surges 225%
Welcome to our latest issue of ValueWalk's hedge fund update. Below subscribers can find an excerpt in text and the full issue in PDF format. Please send us your feedback! Featuring investors exit long-short hedge funds, the oil market is now "broken", and Haidar Capital surges 225%. Q2 2022 hedge fund letters, conferences and more
Q1 hedge fund letters, conference, scoops etc
However, while Buffett has outgrown small caps, there are plenty of other highly experienced investors out there who are still able to hunt for small-cap value.
To find these managers and their ideas, ValueWalk set up the Hidden Value Stocks newsletter.
An annualized return of 624%
Hidden Value Stocks is a quarterly publication which profiles two hedge funds in each issue. Each of the hedge funds has a value slant and seeks to invest along similar lines as Buffett did when he set up his partnership.
One of the funds we profiled in the March 2019 issue was Chris Colvin's Breach Inlet Capital Management. The value-focused firm picked Recro Pharma, Inc. as one of its focus stocks for the magazine.
At the time of publication, the stock was trading at $6 (March 31, 2019) and today it is trading at $19.80 for a total gain of 64% in just three months. That's an annualized return of 623%!
Here's what Chris Colvin had to say at the time of the interview:
The M&A market seems to agree that CDMOs (contract development and manufacturing organization) are high-quality assets with attractive fundamentals. In the past two years, five CDMOs were purchased for an average of ~16.5x EBITDA. Recro guided to its CDMO generating $34 million of EBITDA this year. At 16.5x EBITDA, its CDMO would be worth $550 million+ or $22+ per share. For conservatism, we assume Recro's CDMO is worth only 12x implying a value of $400 million+ or $16 per share. This means Recro's share price could have 75%+ upside before considering our IVM (intravenous meloxicam) "call option".
Recro is just one of the 50+ stocks Hidden Value Stocks has profiled since it launched at the beginning of 2016.
Each newsletter subscriber not only receives a detailed investment thesis on each idea, but we also provide direct access to the funds profiled as well as their quarterly updates.
We have a special offer for new subscribers which expires on July 31.
You can sign up today for our yearly premium membership and cancel ANYTIME after our 5-day trial and pay ZERO also you will get our in depth studies on famous investors (several hundred dollars of value). Use code 15percent10 at checkout. Offer valid for next 10 subscribers or July 31, 2019, whichever comes first!
So, if you're interested in signing up to Hidden Value Stocks, click here.
Have any questions? Contact us at [email protected] and we will be happy to help
Sincerely,
Jacob Wolinsky and Rupert Hargreaves (both of ValueWalk).
HiddenValueStocks Inc., is jointly owned and operated by Rupert Hargreaves and Jacob Wolinsky in a 50/50 venture. We receive NO money from capital intros, advertisers, funds, etc. we are 100% devoted to finding what we consider among the best managers and profiling them as a win win for all sides. With that said you should see our disclaimer that notes among other things that we are not investment advisors nor is anything here a sell or buy recommendation.