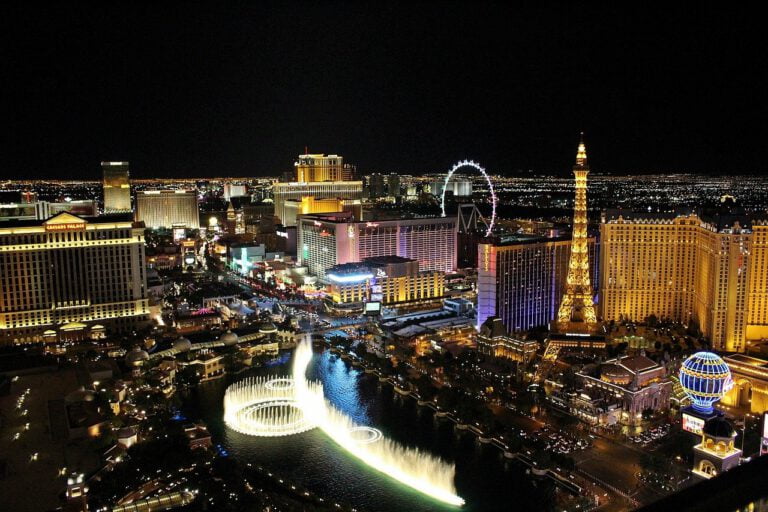 While the property market in general tends to be volatile, there have been some positive trends in Las Vegas lately. More buyers are now entering the property market, although high rates of inflation have impacted the number of first-time buyers looking into buying property. In order to try and reverse this trend, there are reports that the Federal Reserve aims to try and keep interest rates low in order to boost mortgage affordability.
Q3 2021 hedge fund letters, conferences and more
Gates Capital Management Reduces Risk After Rare Down Year [Exclusive]
Gates Capital Management's ECF Value Funds have a fantastic track record. The funds (full-name Excess Cash Flow Value Funds), which invest in an event-driven equity and credit strategy, have produced a 12.6% annualised return over the past 26 years. The funds added 7.7% overall in the second half of 2022, outperforming the 3.4% return for Read More
When it comes to the Las Vegas property sector, property sales and fees are on the rise, and the housing market in the area is seeing far more activity of late. In fact, this has resulted in depleted housing stocks and a struggle to keep up with demand – something that has not been seen in many other areas for some time.
A lot of people seem to be flocking to Las Vegas from other higher-priced areas such as Southern California, and this has put further strain on the housing market. This is a trend that has continued throughout the global pandemic and many wonder what the future holds for the Las Vegas real estate market. In this article, we will discuss some of the expected trends for 2022.
The Housing Market
The housing market in Las Vegas is expected to remain hot for at least another several years. Competition for homes is likely to increase, but this could result in a drop in first-time buyers. This could also lead to a drop in the number of people that can afford to buy their own home, as a lack of available properties will limit the number of buyers. It is further expected that many millennials hoping to get onto the property ladder will focus on properties such as condos, as these are considerably cheaper than single-family homes. There will also be less competition for this type of property.
In terms of overall buyers, numbers are expected to grow in Las Vegas in 2022 with people investing in communities such as Summerlin Homes. However, the pace of sales is expected to experience a slowdown compared to this year and could move a step closer to normality.
In addition to this, it is predicted that the property market will be dominated by cash buyers, and that the impact of new construction will be felt from 2022. One of the problems that is forecast, however, is the shortage of workers that could have a negative impact on the supply of houses. Finally, prices are expected to rise in the summer, and this coupled with low inventory could have an impact on those looking to buy a home in Las Vegas.
Prices Of Houses
It is estimated that house prices in Las Vegas will rise by 5.7% in 2022, and despite the limited supply of homes, demand for property will remain strong. Although the Las Vegas housing market is not booming now, it is expected to rise by 10.6 percent in 2022, and the prices of houses are likely to increase by the end of the year.
It is unlikely that the housing market will see a noticeable boom in sales this year, partly due to a decrease in the supply of homes. This will have an impact on the rental property market, as many will turn to rented homes.
Economic Activity
Many things have impacted the economy in Las Vegas, not least of which is the global pandemic. It is thought that the housing market could remain tight until the economy starts to show greater signs of recovery. Economic activity will have an impact on the prices of homes, the population, and the number of people buying homes in the area. So, housing market trends are tightly tied in with economic activity.
In addition to rising prices, the demand for houses will also rise next year according to predictions, with demand for housing expected to be high in the suburbs. However, a shortage of homes in these areas could hamper the recovery of the property market.
What Experts Are Saying About Real Estate Prices In 2022
There are various expert opinions and predictions relating to the movement of property prices in 2022. Zillow, one of the world's leading online residential property listing platforms, shared its predictions for domestic values in 2022. Officials from Zillow indicate that there could be increases but at a far slower pace of around 11.7% from August 2021 to August 2022.
Fannie Mae expects growth of 7.4% for the approaching year while Goldman Sachs predicts over double that with estimates of a 16% domestic charge growth in 2022.