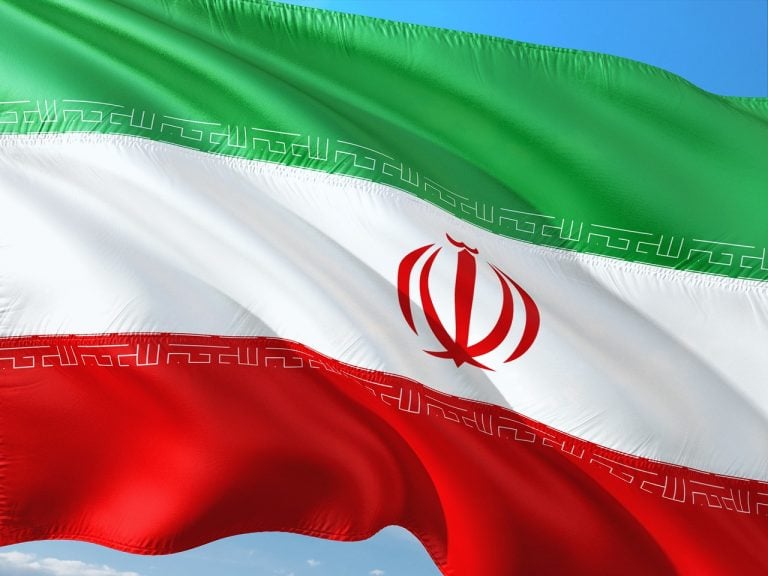 Iran vs Saudi Arabia, US War Could Be Coming
An Iran vs Saudi Arabia, US war could be in the near future as two Saudi oil tankers fall prey to acts of sabotage off the coast of the United Arab Emirates. According to a report from Forbes, the two tankers were attacked near the Straight of Hormuz, which is a vital shipping lane for the region. This comes as the pre-runner  of what could escalate into an Iran vs Saudi Arabia, US war.
Iran has been increasing its threats towards the US in recent days, and it appears that the Iranian government may have had a hand in the attacks on the oil tankers. According to Khalid al-Falih, Saudi Arabia's Energy Minister, the acts of sabotage could  "threaten the freedom of maritime navigation and the security of oil supplies to consumers around the world." If acts of violence towards the Saudis and other American allies are linked to Iran, then we could be facing the possibility of an Iran vs Saudi Arabia, US war.
Gates Capital Management Reduces Risk After Rare Down Year [Exclusive]
Gates Capital Management's ECF Value Funds have a fantastic track record. The funds (full-name Excess Cash Flow Value Funds), which invest in an event-driven equity and credit strategy, have produced a 12.6% annualised return over the past 26 years. The funds added 7.7% overall in the second half of 2022, outperforming the 3.4% return for Read More
Tankers Badly Damaged By Explosions
Reports of the incidents say that both ships had major damage to their hulls. Gaping holes had been ripped open by explosive devices, leaving the ships in danger of being scuttled. However, no oil was spilled, which is a relief to people living along the coast in that area. According to the United Arab Emirates government a total of "four commercial, civilian trading vessels of various nationalities suffered acts of sabotage." If an Iran vs Saudi Arabia, US war does begin over these incidents, it will most likely be one of the worst wars to date in the region.
American Vessels Warned To Be Aware
On Friday the US Maritime Administration warned American merchant vessels to be conscious of the threats around them. Because of the escalation of threats from Iran, shipping companies were advised to take precaution against attacks on their boats. Since early May, there is an increased possibility that Iran and/or its regional proxies could take action against U.S. and partner interests, including oil production infrastructure. After recently threatening to close the Strait of Hormuz Iran or its proxies could respond by targeting commercial vessels, including oil tankers, or U.S. military vessels in the Red Sea, Bab-el-Mandeb Strait, or the Persian Gulf." The US is taking steps to try to prevent an Iran vs Saudi Arabia, US war, but it seems the current regime in the country has no interest in working with officials from the US.
Iran Claims No Responsibility
Iran has not claimed responsibility for the attacks near Hormuz. In fact, IRNA reported the head of Iran's parliamentary national security agency as saying "the explosions of Fujairah port could have been carried out by saboteurs from a third country who seek instability in the region." While this is a possibility, in light of recent events it is a fairly small one. The likelihood of an Iran vs Saudi Arabia, US war is growing almost daily, as tensions between the nations escalate.
Iran Threatens US Navy
The US Navy now has a fleet presence in the Persian Gulf. The aircraft carrier USS Abraham Lincoln has just replaced the carrier that was rotated out of the region last month. At one time Iran considered the US naval presence a threat. However, their opinion seems to have changed as a commander in the Revolutionary Guard now calls the carrier a "target" and "opportunity," according to ALJAZEERA. Speech like this could escalate an Iran vs Saudi Arabia, US war, and any attack on the carrier similar to the incidents involving the Saudi oil tankers will certainly result in US retaliation.
No Clear Leads On Who Is Responsible
At this moment, no one is certain who actually carried out the attacks near Hormuz. While all indicators are pointing towards Iran, no definite proof has yet been offered. Some nations are worried that an Iran vs Saudi Arabia, US war could break out by "accident" because of the rising tensions in the region. The British government seems especially worried about this possibility as British Secretary Jeremy Hunt noted in a statement to reporters in Brussels. Haaretz reports that Hunt said "We are very worried about the risk of a conflict happening by accident, with an escalation that is unintended really on either side but ends with some kind of conflict." As investigations are ongoing and no one really knows for certain what happened, the possibility of an accidental war caused by heightened tensions is very real. We will keep you updated as news comes out regarding this story.