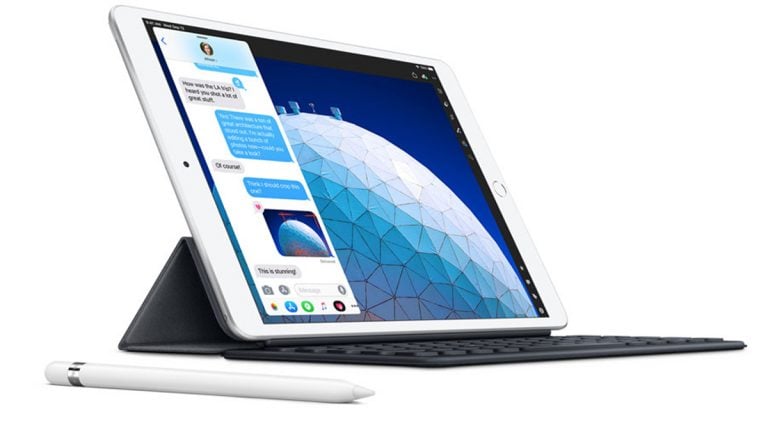 Apple never disappoints with their latest gadgets and devices – but this can put you in a big dilemma. iPad Pro was always known as an improved and advanced version of an iPad. But with the technology advancements – iPad is keeping up with iPad Pro very closely. And with the clear difference in price, you might be put in a hard spot having to make a decision between iPad Pro and iPad 2019.
Carlson Capital Tells Investors: Twitter Still Has Tremendous Upside [Exclusive]
Carlson Capital's Double Black Diamond Fund returned 85 basis points net in August, bringing its year-to-date net return to 4.51%. According to a copy of the fund's September update, which ValueWalk has been able to review, its equity relative value and event-driven strategies outperformed during the month, contributing 131 basis points to overall P&L. Double Read More
[REITs]
Q3 2019 hedge fund letters, conferences and more
If you're stuck in the same situation – read on as you will find out the main differences and whether iPad Pro is worth the extra cost!
ipad 2019 vs Pro: Design and Display
What's so great about iPad Pro is that it was refreshed with a larger screen size than ever before – featuring screen size up to 12.9".
Also, it features an edge-to-edge screen design that eliminates the Touch ID. On the bright side, you can rely on Face ID Technology with this iPad Pro.
On the other hand, the iPad 2019 is considered as an entry-level. iPad 2019 is cheaper about $1,000 USD than iPad Pro – and yet the design & display is still decent to be stuck in a dilemma of choice.
The screen of iPad 2019 reaches up to 10.2" which is slightly smaller than what the largest Pro version has to offer.
But one of the biggest advantages of the iPad 2019 is compatible with Smart Keyboard.
If you do not require a larger screen size than 10.2" and you're okay with an updated Retina (you're not a professional graphic designer), iPad 2019 will be a great decision and a way to save anywhere between $400 and $1,000 USD.
Keyboard and Stylus
iPad Pro supports one of the greatest mobile keyboards – the Smart Keyboard Folio, and it also supports the superior Apple Pencil (2nd Generation).
iPad 2019 also works with a Smart Keyboard Folio mobile keyboard, but instead of an Apple Pencil – you will have to settle with a different solution.
Apple Pencil (2nd Generation) works only with the iPad Pro version, and if you're requiring the use of Apple Pencil (2nd Generation), you will have to spend some extra cash and go for iPad Pro.
However, if you don't really require Apple Pencil (2nd Generation), you can still take advantage of Apple Pencil (1st Generation).
But considering the price difference between iPad Pro and iPad 2019 – if you really don't need the second generation Apple Pencil, you will be as good with the first generation Apple Pencil.
The reason for this is that only an iPad Pro can charge the Apple Pencil (2nd generation).
Camera
Other than a larger screen refresh in iPad Pro, it has been refreshed with the best camera you can find in any version of an iPad.
It has the ability to shoot 4K videos and captures 12 MP photos. What we really liked is the front-facing camera which supports Portrait Mode along with the Portrait Lighting mode.
On the other hand, iPad Pro 2019 features a camera that can capture 8 MP photos which is quite a difference.
However, the good news is that the iPad 2019's front camera supports Portrait Mode for the best selfies.
Even though there is quite a difference in camera quality – if you are not really crazy about getting the highest camera quality, the camera of an iPad 2019 is still a great way to capture photos and videos in 2019 & 2020 – without having to spend extra money.
Processing Power and Storage
If you think that there is no big difference between these two models – you'll have to think twice.
The biggest difference is in processing power.
iPad 2019 is considered to be an upsized 6th Generation iPad since it relies on the same A10 chip and the same amount of storage (128 GB).
On the other hand, the biggest advantage of the latest iPad Pro is the ability to get storage up to 1 TB.
When it comes down to the Pro's processing power – iPad Pro has double the power of iPad 2019 since it features the latest octa-core A13X chip.
All the way until now – you might have thought that the iPad Pro pricing isn't justified. But if you're a professional who's going to rely on the iPad to handle day-to-day activities (considering the work stuff), you might not be satisfied with the "un-updated" power of iPad 2019.
And if you're someone who needs to keep up with the power – the most powerful iPad is definitely the latest iPad Pro.
ipad 2019 vs Pro: Software
Both iPad 2019 and iPad Pro are able to run the same version of iPad OS – however, with the older chip of iPad 2019, you can really tell the difference when using the tablet (especially with high-memory consuming tasks).
Even though this is not the software's fault – it's definitely the "un-upgraded" chip of iPad 2019. If you're not a professional artist who will require on the iPad for work – you will still do well with the iPad 2019's combination of software and processor.
But if you require the snappiness of an iPad OS combined with the latest A13X chip, you'll definitely have to invest a little bit more money and get an iPad Pro.
ipad 2019 vs Pro: Battery Life
Since the iPad Pro is running a better configuration and features a better display – you'd think that its battery life might even be shorter than the iPad 2019's, right?
Both iPad Pro and iPad 2019 feature a battery life of about 10 hours on a single charge with average use.
Even though this seems like a benefit for iPad 2019 – you should still keep in mind that the iPad Pro is featuring a better configuration, display, and even a better camera.
For it to be able to produce the same battery life as the iPad 2019 is something brilliant.
But knowing that 10 hours of battery life on a single charge can last up to 2 or even 3 days for some users – no matter which model you go for, you'll always know you can rely on the battery.
Therefore, we recommend ignoring the battery life when making a decision and just focus on more important aspects of each one of these models. This will help you find out exactly what you're looking out of an iPad and which model will be able to fit your needs and provide you with everything you need.
Pricing
If you compare the price of the iPad Pro and iPad – you will end up spending at least $400 more on the iPad Pro.
However, this applies only when you compare the base prices of the models. If you opt-in for larger storage space and include any additional features such as Apple Pen (2nd Generation), you might end up spending up to $1,000.
While this might not be a big problem for most of the professionals who only care about the quality – we still have to mention that the price difference between these two models can go as high as the price of an entry-level MacBook Air laptop.
Therefore, you should make a wise decision according to your needs and take all factors into consideration before hitting the purchase button.
Conclusion
Both iPad 2019 and iPad Pro are amazing tablets and design-wise, you might not even tell which model you're holding in your hands.
But once you start using these two models, the difference is easily noticeable – mostly due to the big difference in the chip which results in a big processing power difference
For just about $400, you might end up with a better model which will be a worthwhile investment (especially in the long run).
But if you plan on using the iPad Pro for work and you need a lot of storage space + Apple Pen – you'll end up spending a lot more than if you have stuck with the iPad 2019 model.
If you find yourself in such a situation, looking into some of the Apple laptops such as MacBook 2019 or MacBook Air might be a brilliant idea.
One thing is for sure, you will never have to worry about versatility and weight since no matter which Apple device you go for – you will love the sleek, slim & lightweight design.
Which iPad do you like more and what are some of their best selling points? Feel free to leave a comment down below!