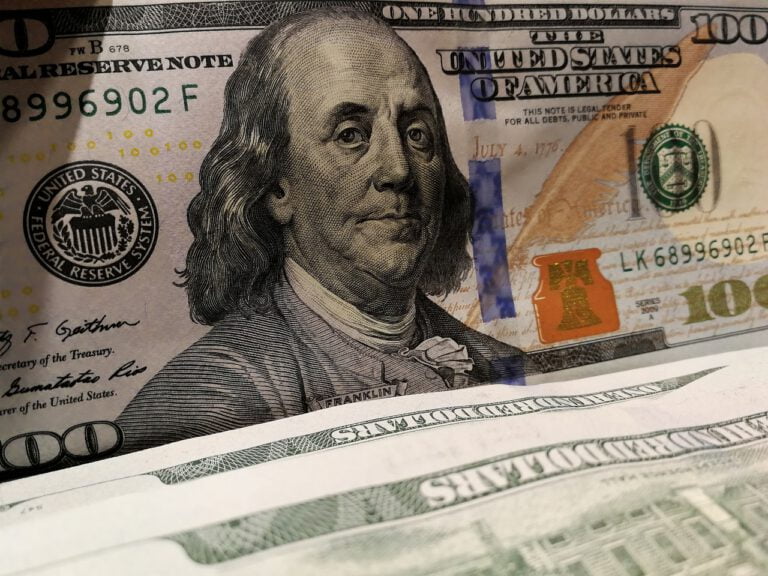 As is usual these days, a divergence from the market narrative leads to a mad scramble to find a news story to fit the unexpected market moves. The latest Bitcoin powered jump in equities ran out of steam overnight, with Wall Street having, shock of shocks, an almost unchanged day. It really shouldn't have worried market watchers, as the US Dollar sell-off accelerated, and both oil and precious metals carved out more gains.

Q4 2020 hedge fund letters, conferences and more
In all likelihood, after a few firm sessions, equities just ran out of short-term momentum, with a lack of new drivers from the Biden-stimulus progression prompting a wait-and-see-for-a day approach. The buy everything trade still has the upper hand and FOMO hasn't gone, it's just taken a little rest. US index futures have resumed their upward ascent in Asia this morning right on cue.
[Exclusive] ExodusPoint Is In The Green YTD Led By Rates And EM/ Macro Strategies
The ExodusPoint Partners International Fund returned 0.36% for May, bringing its year-to-date return to 3.31% in a year that's been particularly challenging for most hedge funds, pushing many into the red. Macroeconomic factors continued to weigh on the market, resulting in significant intra-month volatility for May, although risk assets generally ended the month flat. Macro Read More
Equity markets everywhere, including the US, remain at or near all-time highs. The only possible blip being the US Inflation data this morning. With the Democrats seemingly intent on rolling the stimulus package through mostly unchanged, over Republican objections, as a higher print then 1.60% for the Core Inflation number, tonight could see inflation fears make a temporary return. That would likely push US yields a bit higher and in turn, lift the US Dollar. Equity markets would likely retreat, but any dip is certain to meet the FOMO army.
China's Inflation data this morning served up no surprises. For January, Inflation MoM printed right on target at 1.0%, with the YoY falling -0.30% versus 0.0% expected. With many seasonal distortions in the lead up to Lunar New Year, plus the odd Covid-19 lockdown or two, China will get a pass mark from financial markets, particularly after robust aggregate financing data yesterday.
Activity in Asia suggests that regional investors are not taking positioning off the boards ahead of the Lunar New Year holidays. If anything, it is precisely the opposite with Asian markets performing well today. From tomorrow China is away for a week, along with most of Asia over the next few days. That will crimp activity and today is probably the last day this week we expect to have anything exciting to write about in Asia. Famous last words.
Asia Equities Are Mostly Higher
US markets had a sideways finish after retracing early gains as short-term momentum ebbed after some positive sessions. The S&P 500, Nasdaq and Dow Jones closed almost unchanged. In Asia, though, the rally has resumed in earnest, lifting the futures on all three by between 0.30% and 0.45%.
That was enough to maintain momentum in most of Asia. The Nikkei 225 is unchanged ahead of a holiday tomorrow, as is South Korea where the Kospi is up just 0.15%. China markets are performing strongly, with the Lunar New Year closure of the Shenzhen and Shanghai investor pipes appearing to funnel money back into Mainland markets. The Shanghai Composite has risen 1.10%, with the CSI 300 climbing 1.25%, boosted by robust lending data yesterday. The Hang Seng is outperforming, led by China big-tech listings, rising 1.65%.
Elsewhere in Asia, Singapore is 0.15% lower after DBS earnings, with Kuala Lumpur up 0.20%, Jakarta unchanged, and Bangkok up 0.60%. Australian markets continue to grind higher with commodity prices firm again overnight. The All Ordinaries had risen 0.50%, with the ASX 200 climbing 0.55%.
Except for Mainland China, where local investors seem intent on going into the one-week break all-in on equities, the rest of Asia has a pre-holiday look about it. Europe will likely follow suit and open slightly higher as the markets await US inflation data this evening.
The US Dollar Falls
The US Dollar endured a torrid overnight session in an evening with no news of note. Currency markets appear to be playing catch-up to the global recovery Biden stimulus story elsewhere as the dollar index fell 0.54% to 90.44 overnight. Once the 91.00 support broke, the fall's rapidity suggests that momentum has returned to the short-Dollar trade, and that the short squeeze has run its course for now. The next critical support for the dollar index is 90.00.
The weaker Dollar saw some notable turnarounds in recently unloved major currencies. EUR/USD rose quickly though 1.2060 resistance, finishing the day 0.60% higher at 1.2115. It should target 1.2200 if Dollar weakness persists.
USD/JPY has traced out several highs near its 200-day moving average (DMA), which today is 120.60. It fell aggressively overnight, finishing 0.60% lower at 104.60, completely reversing its recent bullish trend. USD/JPY has found support just ahead of its 100-DMA at 104.55, but a test of 104.00 cannot be ruled out if US inflation springs no surprises.
The unloved Australian Dollar also staged a sharp reversal, climbing 0.50% to 0.7740 overnight. It broke the top of its symmetrical triangle at 0.7720 and looks poised to join fellow antipodean, the New Zealand Dollar, in booking further gains, targeting 0.7800 initially.
USD/CNY fell 0.15% overnight to 6.4360, and most regional Asian currencies have risen this morning in sympathy. Running into the Lunar New Year break, the PBOC's seeming intent to keep USD/CNY between 6.4000 and 6.5000 is running nicely to plan.
Pre-holiday markets have muted Asian actively, but US Dollar weakness should continue this week, unless US inflation prints markedly higher.
Oil Markets Rally, Now Seriously Overbought
Oil's upward momentum remained undiminished on global recovery hopes. Investors sent Brent crude 0.80% through $61.20 a barrel. WTI rose 0.55% to $58.40 a barrel. Asia markets have been quiet, and profit-taking has pushed bot contracts 25 cents lower in a non-descript session.
Brent crude's next technical target is now the $66.00 a barrel region with no meaningful support until $57.50 a barrel. WTI targets the $60.00 a barrel mark, with any significant support now distant at $54.00 a barrel.
That Brent crude and WTI have now run so far ahead of their respective support region in such a short amount of time is a warning sign. The Relative Strength Indexes (RSI's) on both have now climbed into very overbought territory. When it comes, the correction could well be quite brutal unless oil now contents itself to consolidate at these price levels for the next few days. Investors that are long up here should prepare to be nimble.
Lower US Dollar Drags Gold Higher
Gold rose another 0.44% to $1839.00 an ounce overnight, advancing another 0.25% to $1843.75 an ounce in a quiet Asian session. Gold can thank a weaker US Dollar once again for its rally, not a change in the yellow metal's structural outlook.
Having recaptured its previous support at $1830.00 an ounce, gold needs to hold this level, ideally mounting a challenge on its 200-day moving average at $1853.80 an ounce. Beleaguered long positions can start to breathe easier once this occurs.
Gold should find Asian investor buyers on any dips today, loading up on risk hedging ahead of the Lunar New Year break. In the bigger picture, gold's fate remains in the hands of events elsewhere in the US Dollar and US bond market.
The contents of this email are for general information purposes only and do not take into account your personal circumstances. This is not investment advice or an inducement to trade. The information shared is for illustrative purposes only and may not reflect current prices or offers from OANDA. Clients are solely responsible for determining whether trading or a particular transaction is suitable. We recommend you seek independent financial advice and ensure you fully understand the risks involved before trading. Leveraged trading is high risk and not suitable for all. Losses can exceed investments.
In accordance with the General Data Protection Regulations (GDPR) your email address is only being used by us to send you market commentary and your information will not be passed on unless I have your consent or am required to do so by law. If you don't want to receive these updates any more, either unsubscribe reply to this message stating so and your details will be removed. Alternatively, you can unsubscribe using the link below.
Opinions are the authors; not necessarily that of OANDA Global Corporation or any of its affiliates, subsidiaries, officers or directors.
Article by Jeffrey Halley, Senior Market Analyst, Asia Pacific, OANDA
Updated on