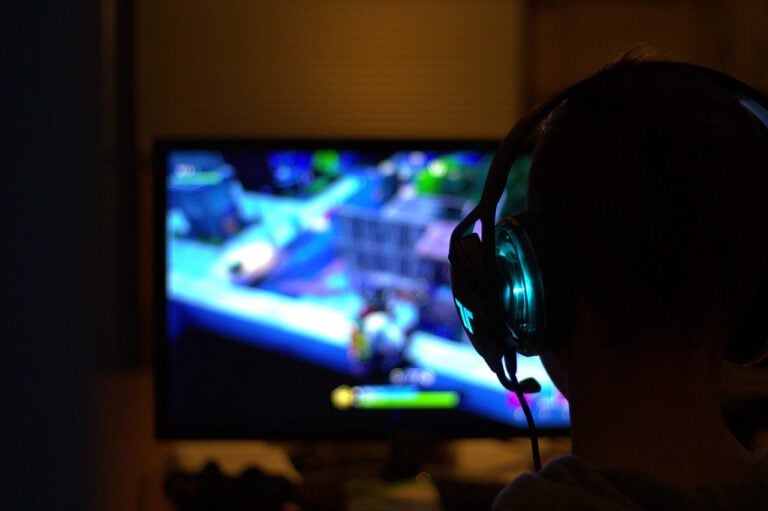 Activists notched significant victories this week by harvesting some low-hanging fruit, though these wins are unlikely to have a bearing on some of the year's thorniest contests.

Q4 2020 hedge fund letters, conferences and more
The Acquisition Of Perspecta
Perhaps the most notable development was the acquisition of Perspecta, a public sector IT provider targeted by Jana Partners, for $7.1 billion. According to Activist Insight Online, Jana will have made around $130 million from the sale over about seven months. But more encouraging is the fact that Veritas Capital, a strategic shareholder in Perspecta, was willing to pay up to combine the company with another portfolio company, Peraton. Private equity outlay and consolidation are two themes activists will be watching closely.
London Value Investor Conference: Joel Greenblatt On Value Investing In 2022
The first London Value Investor Conference was held in April 2012 and it has since grown to become the largest gathering of Value Investors in Europe, bringing together some of the best investors every year. At this year's conference, held on May 19th, Simon Brewer, the former CIO of Morgan Stanley and Senior Adviser to Read More
The next most important developments were outside of the U.S.
In Tokyo, ValueAct Capital Partners' Rob Hale was nominated for his second board seat at a Japanese company, this time JSR. The activist's continued focus and progress in Japan bodes well for another busy year there, after 2020 saw mostly small companies targeted by activists.
Prudential Proceed With A Spinoff Of Jackson
In London, Prudential announced that it would proceed with a spinoff of its U.S. division, Jackson. The insurer, which was asked to make the split by Third Point Partners nearly a year ago, will retain nearly 20% of Jackson to fund future strategic initiatives in Asia. That should please Third Point, which said in February that the group's dividend was holding back investment – an observation it also made later in the year at The Walt Disney Co.
Back in America, a mixture of settlements and proxy fight launches suggests that campaigns will play out based on company-specific factors. At least 12 prospective directors were nominated by activists this week alone in the U.S., with Exxon Mobil the one to watch amid reports that the company will seek a handshake deal with D.E. Shaw to isolate Engine No. 1.
That campaign almost certainly has room to run but others, at ODP, American Campus Communities, and Barnwell Industries look done.
The Drama At GameStop
Finally, most of the financial world was gripped this week by the unfolding drama at GameStop. It seemed opportunistic to spin a whole column about activism's rather tangential role in the war between Wall Street and Reddit but activism was nonetheless the spark that lit the fire. Had it not been for Ryan Cohen's settlement with the company earlier this month, some other stock with high short interest could have been the beneficiary.
That could make activists look upon the Reddit traders as a potential ally, but an unreliable one. Retail support for their campaigns could help activists deliver messages to management or accomplish price targets faster at the risk of creating volatility or unrealistic prices that make turnarounds more complicated and trap insiders from selling. Moreover, options traders rarely accumulate voting rights, which might encourage management teams to resist settlements in the hope that they can survive a shareholder meeting and the crowd will move on. As with any new craze, the best response is to see how it shakes out. But the unpredictable nature of this one might mean an unsuspecting fund doesn't get that luxury.
Josh Black, Editor-in-Chief, Insightia
---
The January issue of Proxy Monthly is hot off the press, and readers will notice the magazine has undergone an exciting transformation. As part of our merger with sister company Activist Insight to form Insightia, we are delighted to offer our readers a revamped magazine with expanded sections providing information on upcoming shareholder proposals, a monthly statistics page providing insight into investor voting during the past month, additional articles, and a more expansive news section.
Our first article of the year explores Asian investors and their embrace of environmental and social issues. Asian markets have been subject to growing pressure to step up ESG efforts, and as socially responsible investing continues to gain traction, it is clear that this pressure will intensify in the coming year.
Praise For Japanese Investors For Their Implementation Of ESG Investing
Japanese investors have been praised for their implementation of ESG investing, and whilst the number of environmental or social proposals filed per year in the country has yet to see any significant growth, Proxy Insight Online data shows that support rates have increased.
Much was made last year of Kiko Network's proposal at Mizuho Financial Group, calling for emissions disclosure in alignment with Paris Agreement goals. The proposal received 34.5% support, resulting in Mizuho Financial announcing its divestment from coal.
A proposal filed at construction firm Hazama Ando in 2019, calling for additions to the company's safety and health control program, received 30.7% support, a significant figure for a shareholder proposal of this kind.
South Korean Investors Also Step Up
South Korean investors and organizations have also stepped up their focus on environmental and social concerns. In recent weeks, South Korea's Financial Services Commission announced all companies listed on the Korea Composite Stock Price Index (KOSPI) will be required to disclose ESG data by 2030, serving to highlight how local investors are increasingly seeking enhanced disclosure from portfolio companies.
The significance of these engagements become all the more significant when one considers how many emissions-heavy industries, such as mining and manufacturing, are outsourced to Asia.
"There is a need to integrate ESG into a sensible rhetoric and not an imposed global standard that does not consider the intricacies and unique context of individual industries and countries," Nels Hansen, Tokyo-based partner at White & Case, told Proxy Insight in an interview.
The evolution of socially responsible investing in Asia is explored in Proxy Monthly's January edition. The full issue is free to download here.
Rebecca Sherratt, Corporate Governance Editor, Insightia
Updated on