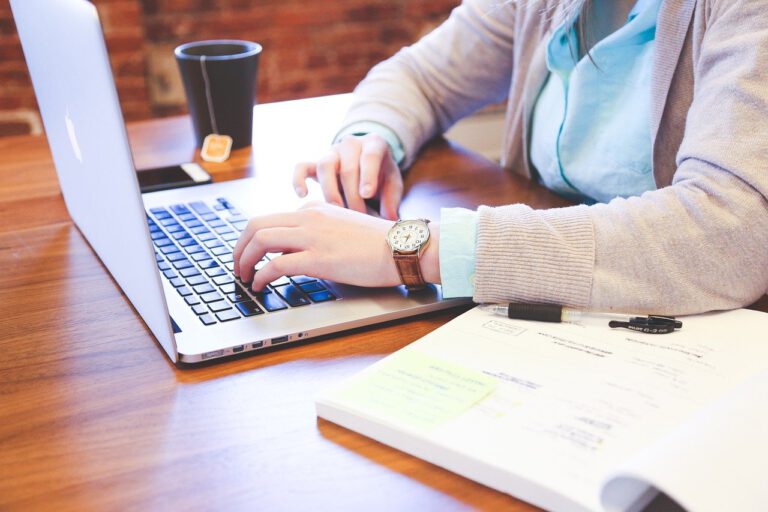 The coronavirus crisis has and continues to disrupt the global economy, with many small and medium businesses (SMBs) especially feeling the heat. In efforts to try to abide by the rules and regulations established to curtail the spread of Covid-19, most SMBs have had to wind down operations, with many others closing down completely.

Q4 2020 hedge fund letters, conferences and more
For those that are still trudging on through the crisis, part of the game-changer has been access to working capital.
How A Weakening PE Market Serves As Another Sign Of A Weakening Economy
Amid the turmoil in the public markets and the staggering macroeconomic environment, it should come as no surprise that the private markets are also struggling. In fact, there are some important links between private equity and the current economic environment. A closer look at PE reveals that the industry often serves as a leading indicator Read More
Lending terms by traditional lenders like banks, which have always been viciously risk-averse, haven't gotten any better during the crisis. This is why many SMBs have turned to alternative lending for financial assistance amid the crisis.
Here are some ways SMBs are finding financial relief to help keep their operations running.
1. Federal and State Assistance
Federal and state governments have been the primary source of working capital for SMBs since the early weeks and months of the coronavirus crisis. Though not without its share of controversy, the U.S Small Business Administration's (SBA) plans to provide small business loans have helped many entrepreneurs weather the storm.
And with a new government in place, there is every reason for startup founders and other SMBs to keep an eye out for communication from the SBA. A third round of funding via the Paycheck Protection Program (PPP), a $284 billion fund approved by Congress last December, should give startups and SMBs access to working capital going into 2021.
Startups can also take advantage of a number of funding programs being run across states, cities, and counties across the U.S. The Employee Retention Grant Program, for instance, is a good resource for New York City startups that are struggling to keep employees on the payroll. Make sure to check with the specific chamber of commerce offices in your state for available options.
2. Alternative lending
Despite every effort by the federal government to get help to startups and SMBs across the country, there hasn't been much success. The SBA's initiatives have seen a huge chunk of available funds go to large companies and unintended beneficiaries, with subsequent funding programs beset by large volumes of requests.
Consequently, alternative lending remains a strong market for startups and SMBs. The current health and economic crisis draw comparisons with the 2008 financial crisis that saw banks pull out of the lending scene, allowing fintech innovators to disrupt an industry that was the reserve of traditional lenders.
There's every indication that history will repeat itself, with alternative lenders stepping in to fill the gap left by banks and other traditional lenders. This time, however, lenders are using new approaches to reduce risk, which has always been high for SMBs. For instance, about 80 percent of borrowers who fail to pay off title loans, a form of an alternative loan, will struggle to repay their loan up until the due date, which shows just how much risk alternative lenders have to take on during the current crisis.
To that end, alternative lenders are either reducing the repayment period, limiting loan amounts, or some combination of both as they take a conservative approach during this period of uncertainty.
3. Small business grants
Business grants offer businesses a very efficient – and free – path toward business continuity and resiliency, especially during these tough times. The current crisis has seen government agencies, private companies, and nonprofits set aside financial resources to help weather the storm or grow young businesses. And the best part about grants – they are completely free, though startups often compete for limited resources for the most popular grants.
Small business grants are often allocated depending on several factors. Grants may target applicants within specific industries or niches, nonprofits or for-profit businesses, veteran-owned businesses, or other specifications along those lines. For instance, the SBA's $15 billion Shuttered Venue Operator (SVO) Grant program will target businesses in the arts, including theatrical producers, motion picture theatres, museums, zoos, and aquarium operators, and live venue operators or promoters who have been affected by Covid-19.
If your startup is located within an underserved or rural community and has been negatively impacted by the Covid-19 epidemic, you may be eligible for LISC's Small Business Relief Grant, which grants up to $20,000 to help with payroll, vendor debt, and general operational costs.
Other options include the Barstool Fund and the GoFundMe Small Business Relief Fund which provide additional financial resources for businesses that can show they've been negatively impacted by the coronavirus crisis.
Updated on