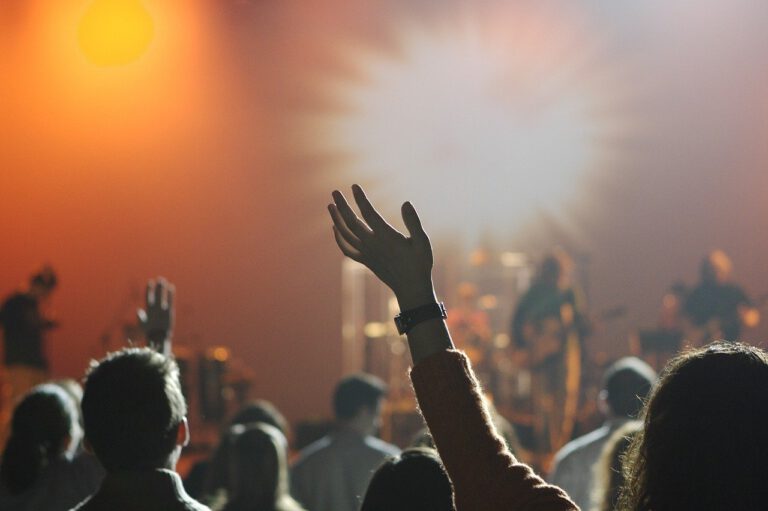 The impact of Covid-19 was devastating for many industries but perhaps none more so than the live entertainment business. For months, venue owners and performers that made up the $26 billion global live events industry suffered a period when they were unable to work. During that difficult period however, innovative thinkers stepped in and leveraged creative solutions that allowed "live" performances to resume, helping save countless jobs. In the process, those solutions — such as live streaming and the rise of the metaverse — also inadvertently had the positive impact of tearing down barriers that had previously prevented many people from enjoying traditional live entertainment. As in-person events, concerts and shows resume, the industry should ensure those barriers are not put back up, and that access to live entertainment, in one form or another, remains universal.
Q3 2021 hedge fund letters, conferences and more
Gates Capital Management Reduces Risk After Rare Down Year [Exclusive]
Gates Capital Management's ECF Value Funds have a fantastic track record. The funds (full-name Excess Cash Flow Value Funds), which invest in an event-driven equity and credit strategy, have produced a 12.6% annualised return over the past 26 years. The funds added 7.7% overall in the second half of 2022, outperforming the 3.4% return for Read More
Geographic Barriers To Live Entertainment
One of the simplest, most powerful barriers that Covid-19 shined a light on was geography. In the absence of large gatherings, many stadiums and theater houses that typically hosted marquee performances were dark for a year or longer. Out of necessity, artists, theater groups, bands and other entertainers began leveraging technology that already existed, but had been underutilized. Video conferencing and live-streaming — both direct from artists and in the form of services like Disney+ — brought concerts, musicals and plays into living rooms all across North America and the world. Socially distanced shows at community theaters with smaller crowds filled the void left by massive arena shows. The millions of people who lived in rural areas that are hours away from these stadiums — in towns that will never host the likes of Beyonce or Ed Sheeran — could suddenly watch the same shows, live, as their fellow fans in places like Los Angeles or New York City. Leveraging the power of tools like live-streaming is a win-win for performers and fans.
Prohibitive Prices
In addition to geographic barriers, Covid-19 highlighted the often unbelievable and prohibitive cost of attending live events. A recent study found that the average price of a ticket to the 100 top concert tours in North America has almost quadrupled over the past two decades, far outpacing inflation. If you thought tickets to the theater might be a more accessible experience, you'd be wrong. The average prices of Broadway shows have also shot up in recent years with mega-popular shows like Hamilton in part responsible for driving the total cost of taking a family of five to a show often eclipsing $600 or more!
It's unconscionable that it could cost a family a mortgage payment to enjoy an evening out at a live show. These same tools and solutions that eliminated geographic barriers to entry also slashed costs of enjoying live entertainment for fans all over the world. Moving forward, performers of all sorts should continue supplementing their in-person events with a variety of affordable options to reach even more fans!
Accessibility Issues
Even before Covid, accessibility barriers related to live entertainment were widespread and rampant, limiting the estimated 61 million Americans living with a disability from being able to experience live performances. Over the years, the 8.3 million Americans living with mobility disabilities often encountered a lack of ramps at venues, immediately precluding them from attending shows, while many other venues provided no accommodations for deaf and hard of hearing fans. But once live events were taken away from everyone, they were made available to all. Individuals with disabilities were suddenly able to experience live events from the comfort of new, more accessible settings — including their homes and their cars — in a way that was never before possible. As we work toward a more inclusive industry, and world, we must ensure that everyone, regardless of their physical capabilities, has access to live entertainment.
New Solutions
While the Covid-19 pandemic battered the live entertainment industry it also helped us emerge stronger and more united. In the face of devastation, the industry evolved, implementing tools that made entertainment for everyone. Moving forward, live streaming should be a staple for entertainers, allowing more fans to enjoy concerts, theater productions and more regardless of their location at affordable prices. Entertainment companies should also continue leveraging community theaters and drive-in/outdoor venues. Recently thought of as remnants of a bygone era, these safe, affordable venues are located all over North America. And lastly, performers shouldn't sleep on the metaverse. After Travis Scott's Fortnite video game concert, which entertained millions at once, everyone should have a strategy for leveraging this digital economy.
Live entertainment has always preached to be about connecting communities and being for everyone. Now that we have the tools, it's time to practice what we preach. Let's use these tools to ensure that the barriers that prevent people from being able to see their favorite musicians and shows live are not put back up.
Article By Walter Kinzie, CEO of Encore Live, the company behind the Encore Nights concert series