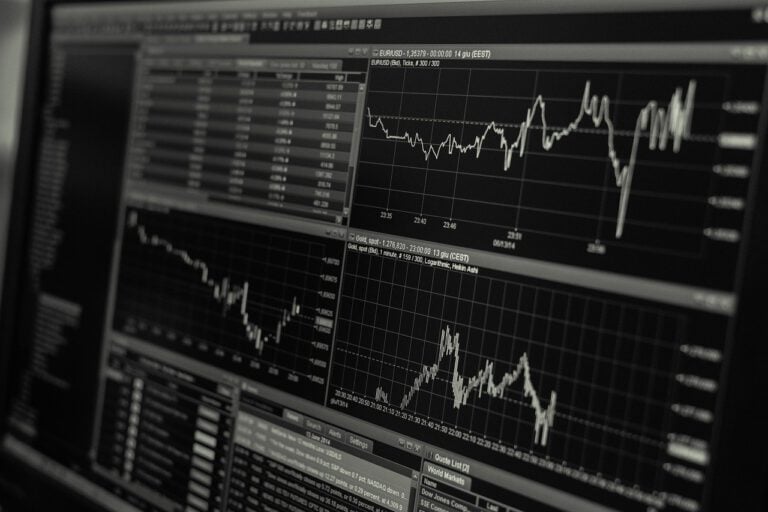 COVID-19 outbreak, five days, -11% in global stocks. This is how investors will remember February 2020.
Q4 2019 hedge fund letters, conferences and more
It all started like a fairy tale, with mild economic growth, accommodative central banks, trade tensions easing and markets thriving - but it was not to last. The month ended in a very unexpected and extraordinary way, with a violent, broad-based correction that took investors by surprise in the fastest 10%+ correction from peak ever. To put things into perspective, the velocity of the sell-off was higher than February 2018's volatility complex blowout. It happened in a snap when fears suddenly surged that the COVID-19 outbreak would become pandemic and eventually pull the world into recession. A beautiful rally has finally met its beast in the form and shape of a crowned virus.
Gates Capital Management Reduces Risk After Rare Down Year [Exclusive]
Gates Capital Management's ECF Value Funds have a fantastic track record. The funds (full-name Excess Cash Flow Value Funds), which invest in an event-driven equity and credit strategy, have produced a 12.6% annualised return over the past 26 years. The funds added 7.7% overall in the second half of 2022, outperforming the 3.4% return for Read More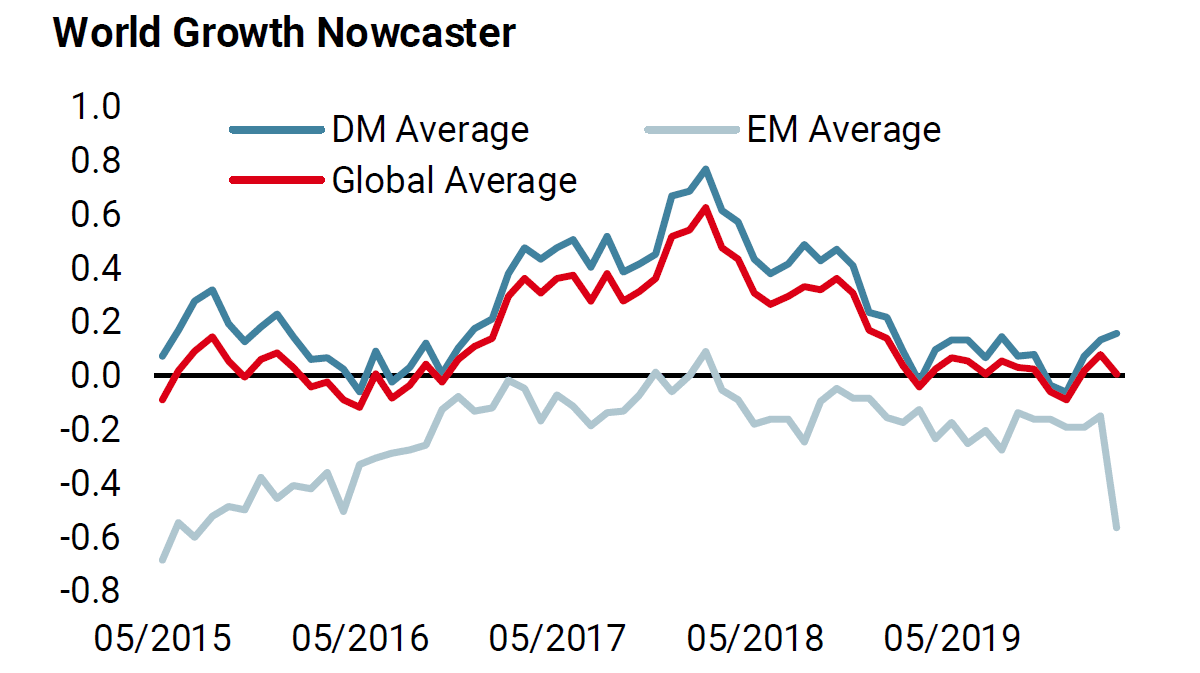 What's Next?
Autopsy of a sell-off caused by the fear of the COVID-19 outbreak
The wrath that hit financial markets in February was a perfect storm with nowhere to hide: diversification was only of limited help and downside correlations converged in a downward spiral. Stocks, volatility, commodities and credit all suffered large unwinds in what will be remembered as one of the most rapid corrections in history.
The MSCI All-Countries World index lost almost 11% off its February 19 peak, while the S&P 500, the Eurostoxx 600 and the MSCI Emerging Markets indices plummeted 12.7%, 13.3% and 8.8%, respectively. All have returned approximately -10% year to date. Volatility, as measured by the VIX index, skyrocketed to almost 50, levels seen only four times since the Great Financial Crisis: 2010, 2011, 2015 and, more recently, February 2018. Credit spreads, sensitive to both risk appetite and economic fundamentals, widened across the investment grade (IG) and high yield (HY) spectrum.
Safer quality credit registered intraday surges in spreads not seen since September 2008 and lower rated, HY spreads jumped almost 100bps in six trading sessions. In the meantime, due to the nature of the shock and the impact on demand, energy commodities sold off, down 15% since February 19. On the defensive side, government bonds disappointed, failing to offer much needed protection: the Barclays global government index rose only 1.4% over the period.
The US 10-year yield offered decent protection, dropping 40bps to reach historical lows of 1.15%, but in other regions, comparable instruments did not follow course and interest rates on 10-year G7 sovereign bonds only decreased by about 20bps (or even surged 20bps in the case of Italy, making the burden of BTP holders even more painful). Gold, after an initial rally of 6% toward USD 1,700 per ounce, a level unseen since 2012, lost all of it in the last days of the month to close USD 1,585, down USD 100 off its highs.
COVID-19 has affected most market segments, making diversification ineffective and correlations convergent at the worst of times. The real impact of the COVID-19 outbreak on the economy has yet to be assessed, and it remains unclear whether the current drawdown is the beginning of a more protracted bear market or represents a new set of opportunities arising from excesses and dislocations.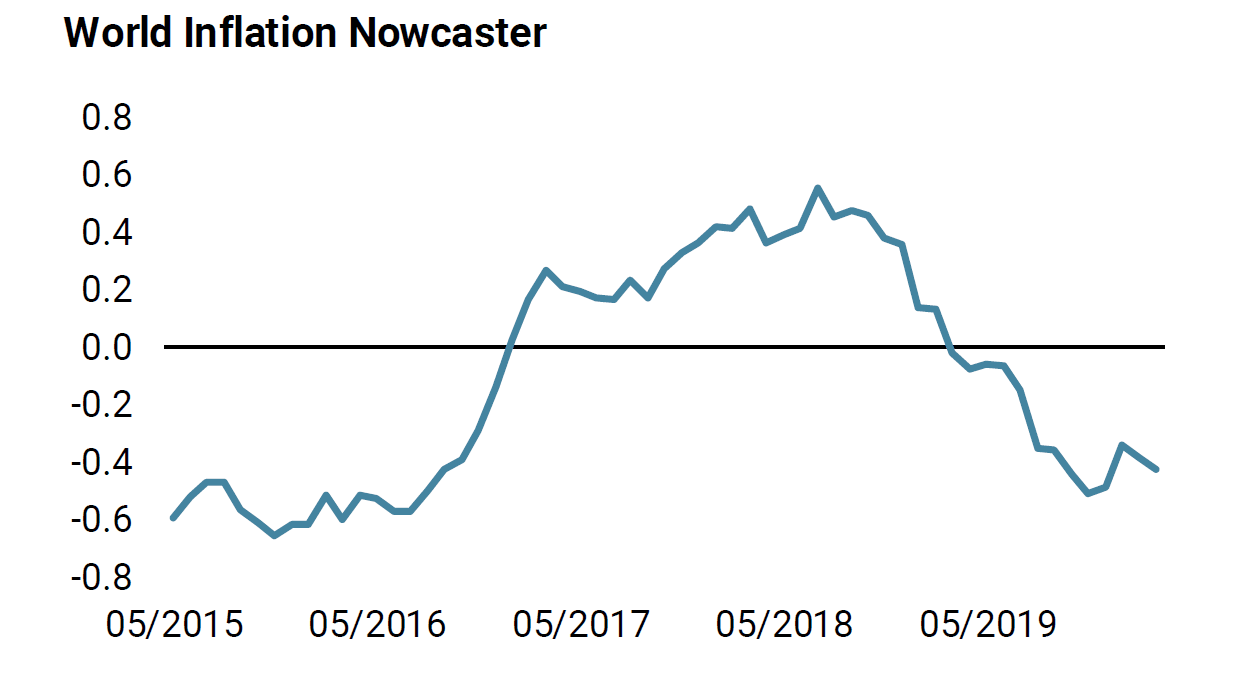 When panic strikes, focus on the process
Our dynamic allocation process relies on the triangulation of macro fundamentals, market sentiment and asset valuations. In light of recent events, how have they evolved and what are the implications for the future?
The sell-off was borne out of the combination of fears for expected future economic growth, extreme valuations and markets specifics such as the weight of systematic and passive strategy positions in financial markets. The number of people affected by the disease surged outside of Asia, increasing meaningfully the possibility of seeing the same type of massive quarantines that were implemented in China and jolting investors out of complacency. In Europe and the US, big corporations have advised their employees to avoid travelling for business, schools have closed, hotels have been quarantined and summits cancelled in a global effort to stop the propagation.
But how much can this economic lockup weigh on growth? Looking at the epidemic literature, the standard influenza model assumes schools will close with a 90% compliance rate and households imposing quarantines of two weeks, with a 60% compliance rate (adult and child social distancing). This is what has been implemented in China in the most affected region. Taking the average GDP per capita for two weeks allows us to proxy the impact on countries' GDP. The results of our computations based on these hypothesis show that the impact would be -2.3% of growth.
This would leave China with a tepid 3% growth and the US with marginally negative expected GDP, while Europe would be pushed into recession, given its lower potential rate of growth. The first batch of data released from China over the weekend corroborate this calculation: China PMI releases are at their lowest levels on record. The manufacturing indicator dropped to 35 while services plummeted to 29, much lower than 2008 levels.
We will monitor the impact on the upcoming data in our Growth Nowcaster on a daily basis, to determine whether the impact will be a deep, long lasting shock, or a short-term dip.
For now, our outlook is that we are not at risk of seeing a major recession arising from the COVID-19 outbreak, but rather a marked slowdown followed by a recovery.
Sentiment has been in the driver's seat and has become significantly more bearish. Outflows from risk assets have been gigantic, with at least USD 20bn pulled out of equity mutual funds and ETFs in a week, and more than USD 5bn out of blockbuster credit funds. Systematic deleveraging took its toll as volatility exploded, sending risk appetite all the way from extreme optimism into despair and extreme pessimism. At some point, we expect investors to see through this infection and its limited time impact over the global population as the Northern Hemisphere approaches summer. If macro conditions do not deteriorate too much, we could very well end up in a situation similar to that at the end of last summer: cheaper valuations in a much better macro situation than most investors would expect.
An important part to sentiment stabilisation will need to come from central banks: a number of Fed and ECB officials addressed the press with mixed declarations last week, trying to reassure regarding the future path of economic activity and their intention to act if necessary. Fed Chairman Jerome Powell spoke on Friday
to acknowledge the "evolving risks" posed by the virus on the US economy and stands ready to "act as appropriate". Anticipations were already very high in Fed funds futures, with more than one rate cut priced in as early as the upcoming March FOMC meeting, and almost four cuts discounted in 12 months' time.
Finally, valuations have seen a correction, especially growth-related assets. Bonds, on the other hand, became more expensive and are, once again, the most expensive asset in our investment universe.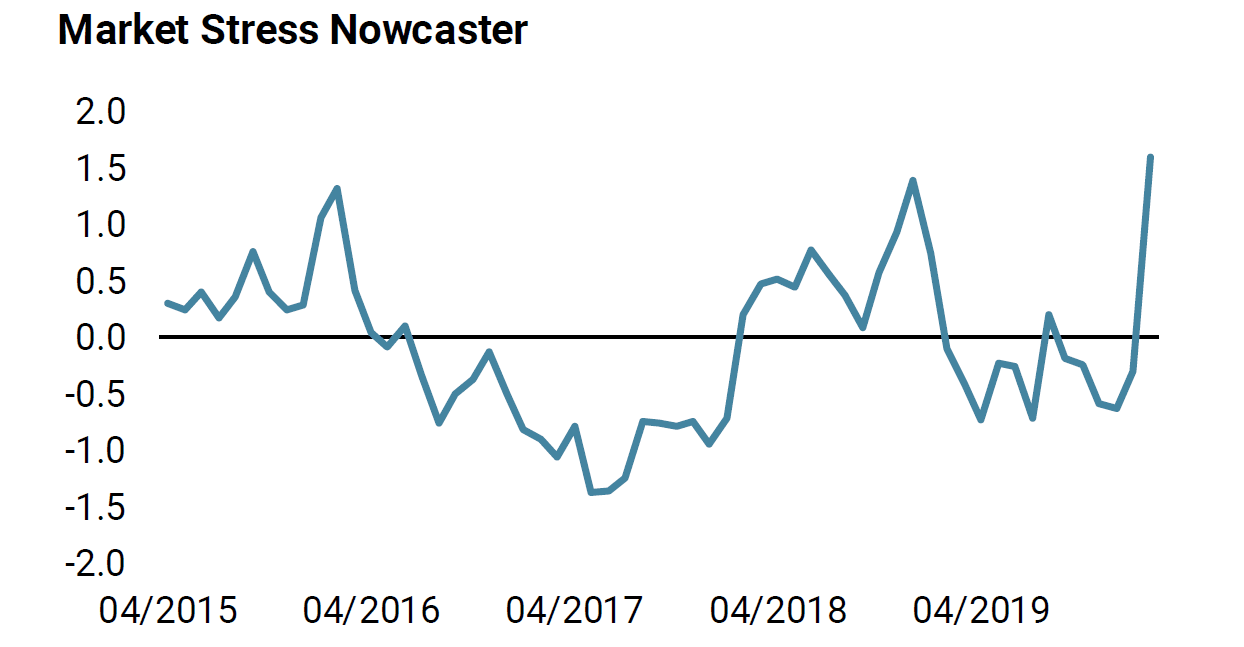 Asset allocation: cautious at last, looking for opportunities amid COVID-19 outbreak
The combination of our systematic and discretionary views have converged toward a meaningfully more defensive stance. We currently have an overweight in bonds, a large underweight in credit (both IG and HY) and an underweight in commodities across the board. We complement these hedges with a more limited overweight in equities as we still see growth as a positive factor beyond the next few weeks, and still expect central banks to start intervening to tame the now very high volatility. Should growth start to become a risk, this balanced set of over/underweights would be reshuffled to reflect even greater defensiveness.
That is not our core scenario for now, as we collectively expect a period of stabilisation in the coming weeks or months. These changes to our portfolio allocations should help us navigate these choppy waters: we have swiftly implemented defence mechanisms to preserve capital should the negative impact on growth prove more protracted than initially anticipated. When fears mount, established risk management processes allow for orderly decision making and avoid panic.
Weekly Change
Our world Growth Nowcaster decreased last week, driven by the extremely negative PMIs in China.
The world Inflation Nowcaster remained steady, still pointing to low inflation risk.
Our Market Stress Nowcaster increased markedly, as volatility and spreads rose rapidly and very significantly.
Sources: Unigestion. Bloomberg, as of 02 March 2020.